Believe it or not, this was my first real camping trip.
Montana, last summer, at thirty-something years old. First one.
Don't get me wrong, I've camped in pop-up trailers, complete with real mattresses and air conditioning, before. But this was my very first, real life, camping trip where I had to sleep on the ground with nothing but a partially inflated air mattress and a very thin piece of canvas tent bottom between me and Mother Earth.
I loved it.
Since every good camping trip starts with a visit to a freezing mountain lake, that's exactly where we began.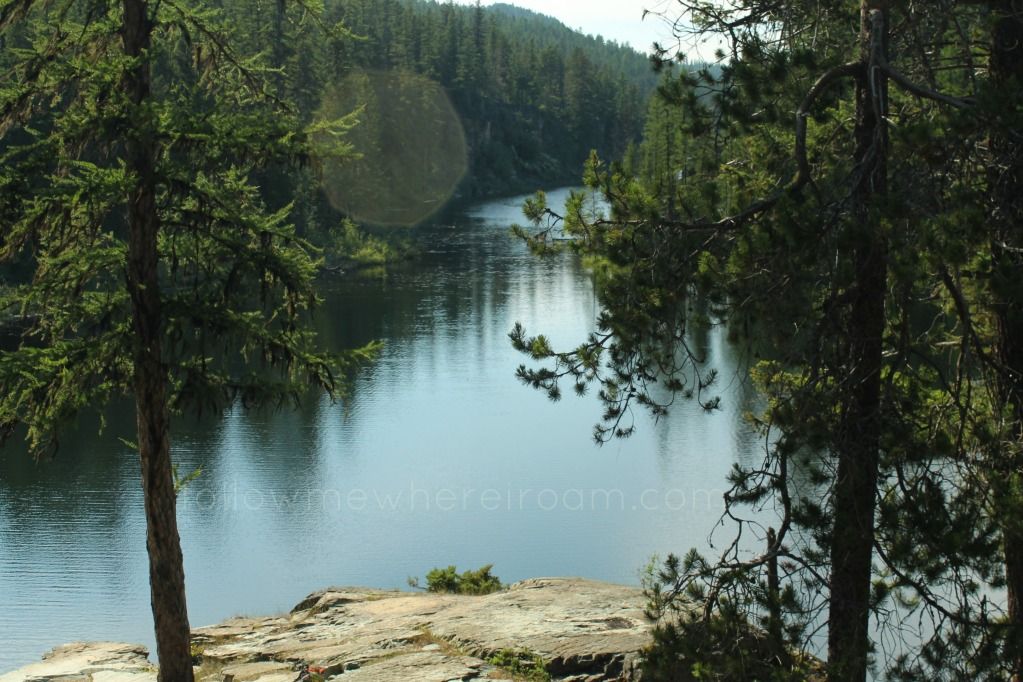 (the creepy orb was just a bonus)
The boys were in a hurry to get in. Me? Not so much. I hate cold water. I get flashbacks to my years on the high school swim team and getting pushed into freezing lap pools all the way through the end of season in November. Traumatic.
I'm accustomed to warm Florida weather, balmy ocean air, and a cool 90 degrees Fahrenheit for eight months of every year. A Montana lake is cold, even in the summertime. That's why I flew my wetsuit across the county. For this very moment…
The moment in which I took a flying leap off of a very high rock and landed in ice water.
In spite of the wetsuit, it still took me almost ten minutes to work up my courage before I jumped.
And ten more minutes to catch my breath afterwards.
Did I mention I really don't like being cold? Really, really don't like being cold…
But I did it! And was rewarded with luxury sleeping accommodations.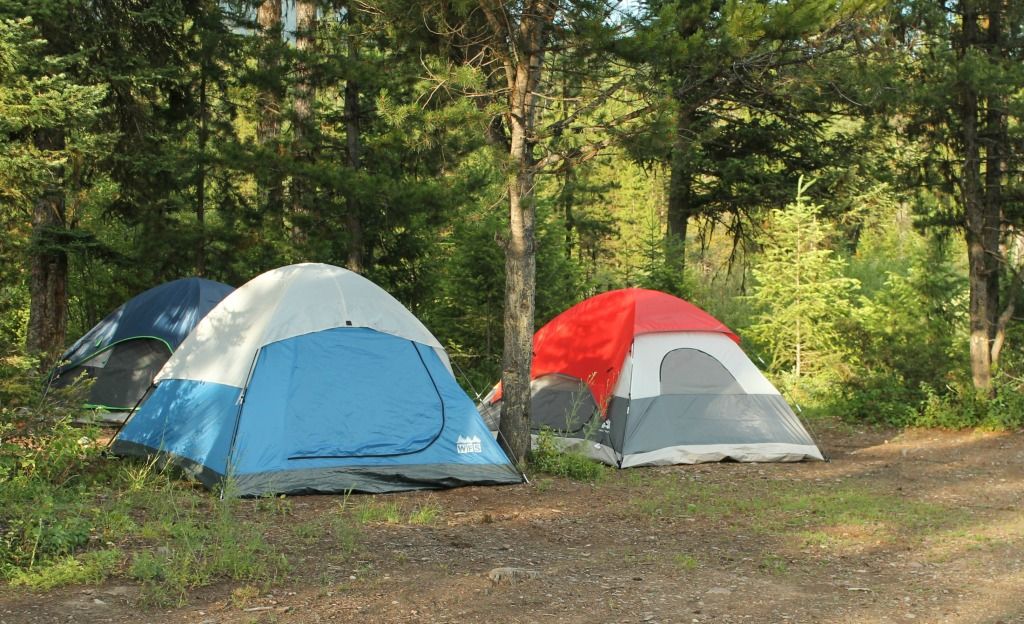 The view of Duck Lake almost made up for it though. We got to our campsite early enough
to watch the sun set over the lake and it was amazing.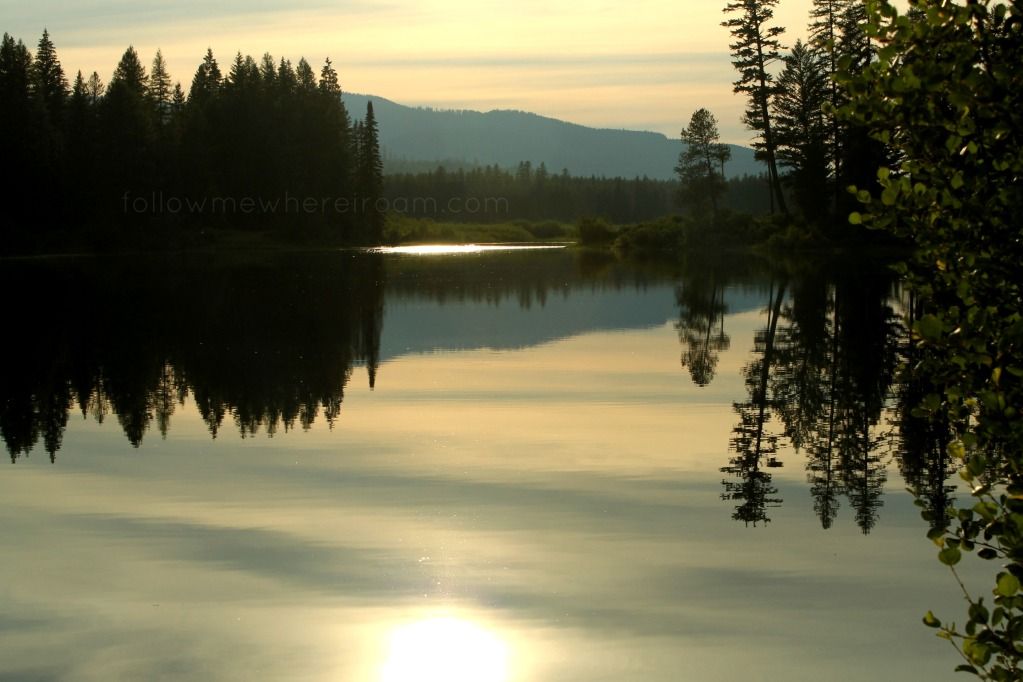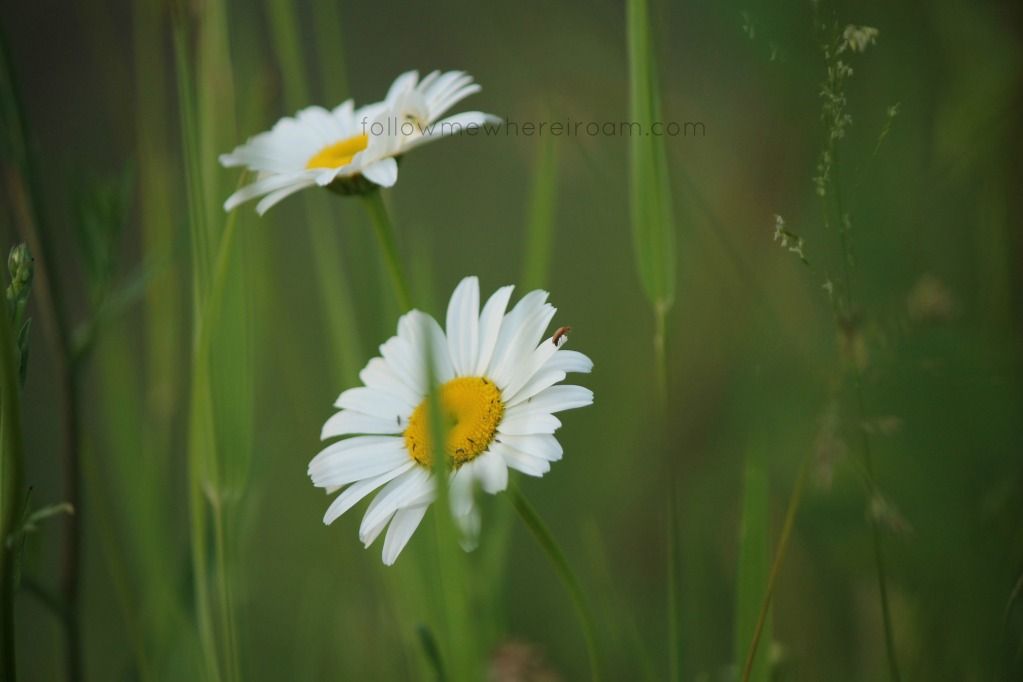 Sam and his Mama, enjoying a moment by the campfire.
Mini-fishing lesson underway.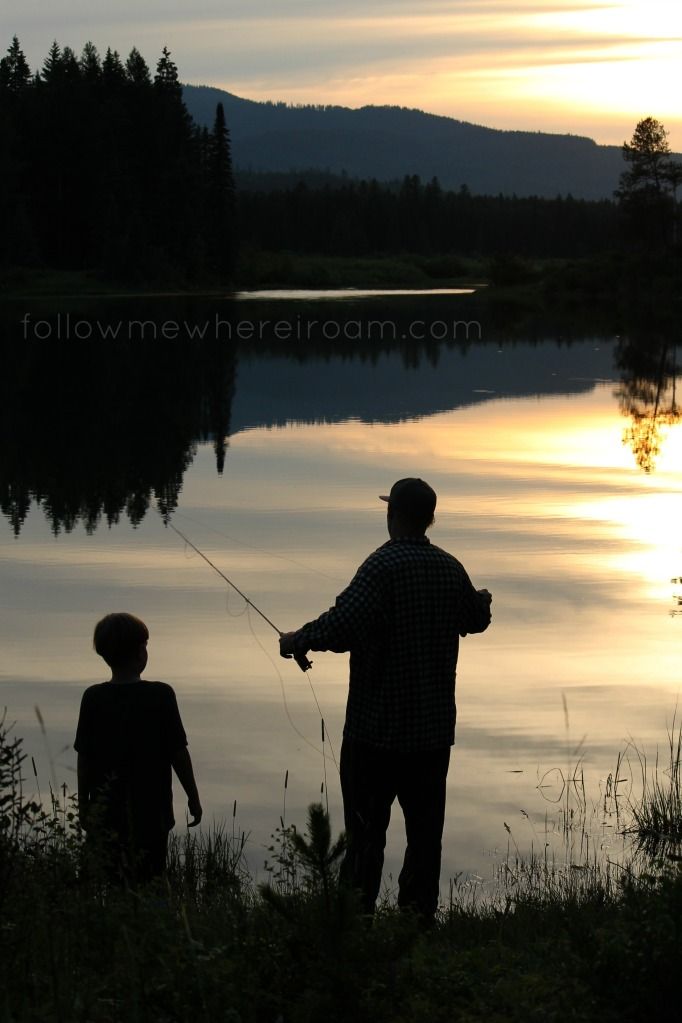 The sun starting to go down over Duck Lake.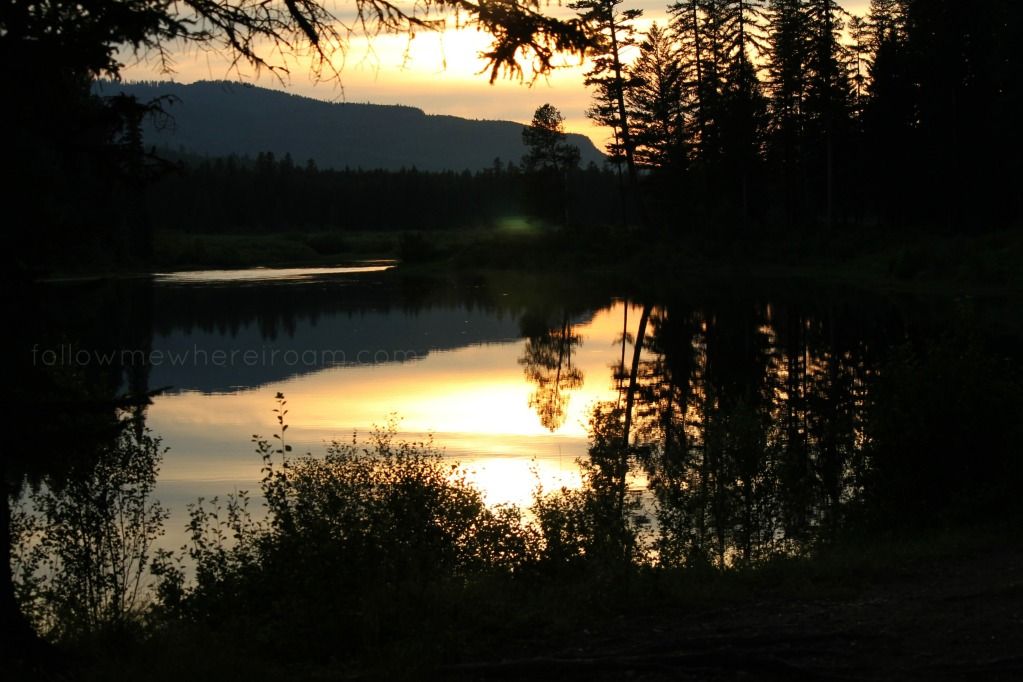 This was upscale camping all the way–complete with wine and wine glasses.
And the fresh scent of a citronella candle to scare off the mosquitoes the size of pterodactyls.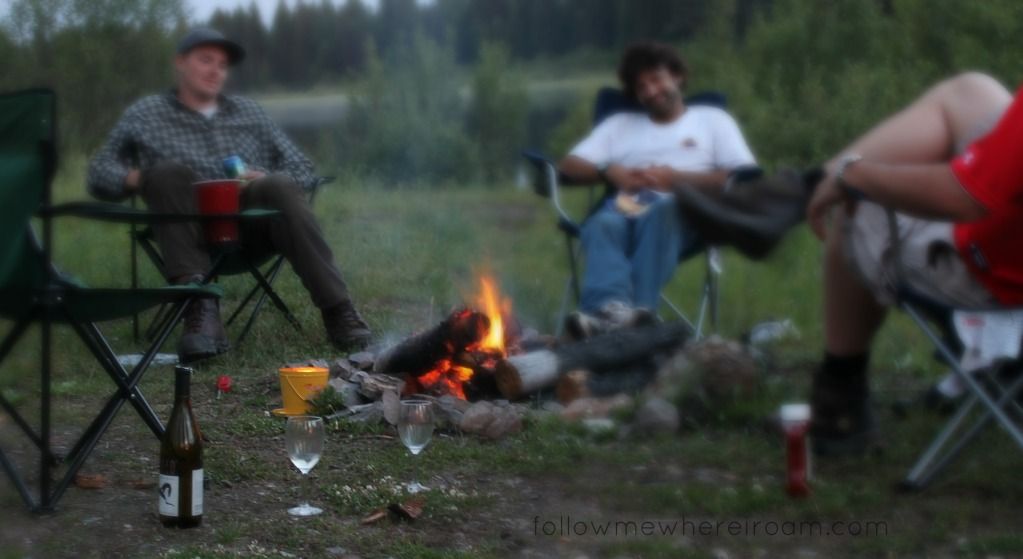 I promised a beautiful sunset and I delivered, no?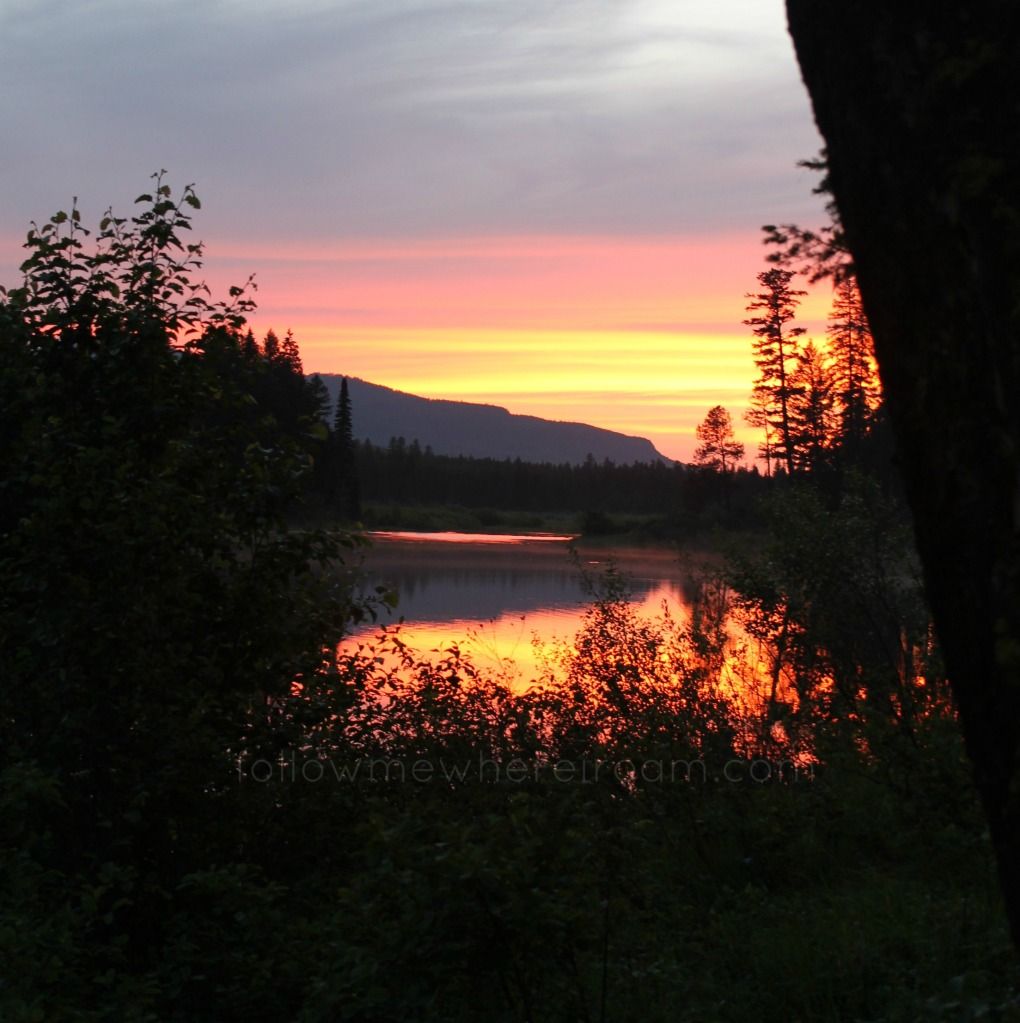 Grandma declared the wine all her own (she's the life of every party! That's why we bring her along!)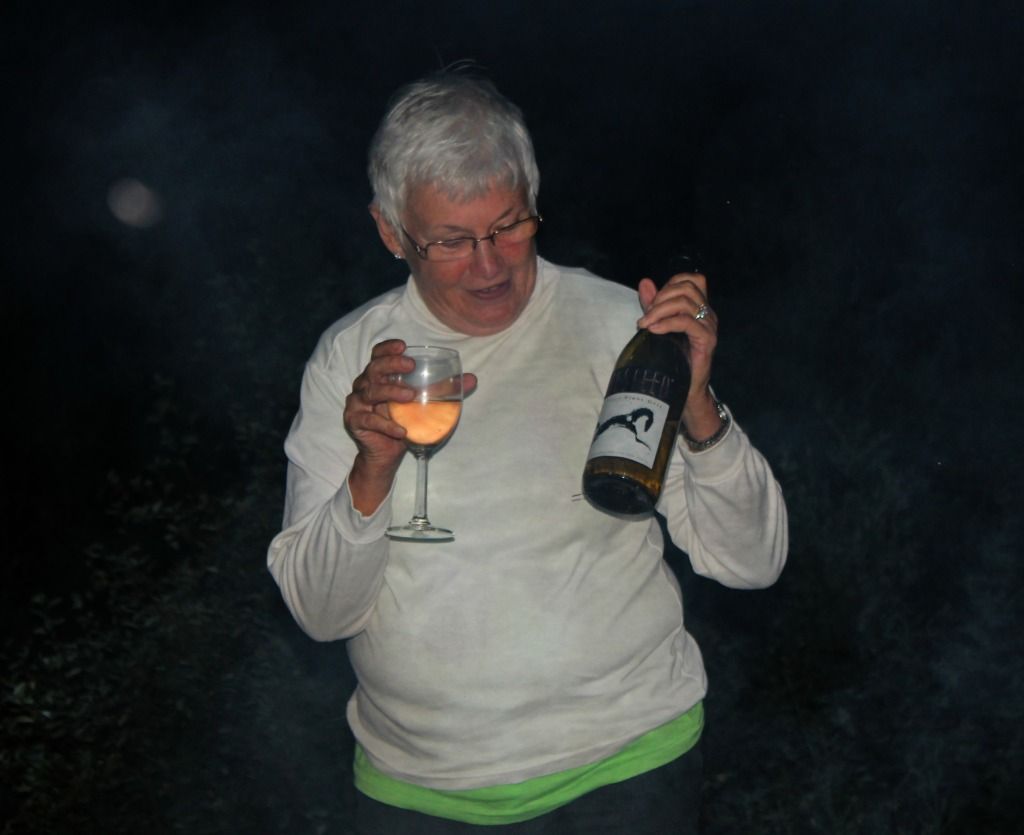 Spooky stories around the campfire. And s'mores too ('a la citronella)
I had so much fun sleeping in a tent in the woods. I couldn't stop grinning, nor could I sleep, all night long.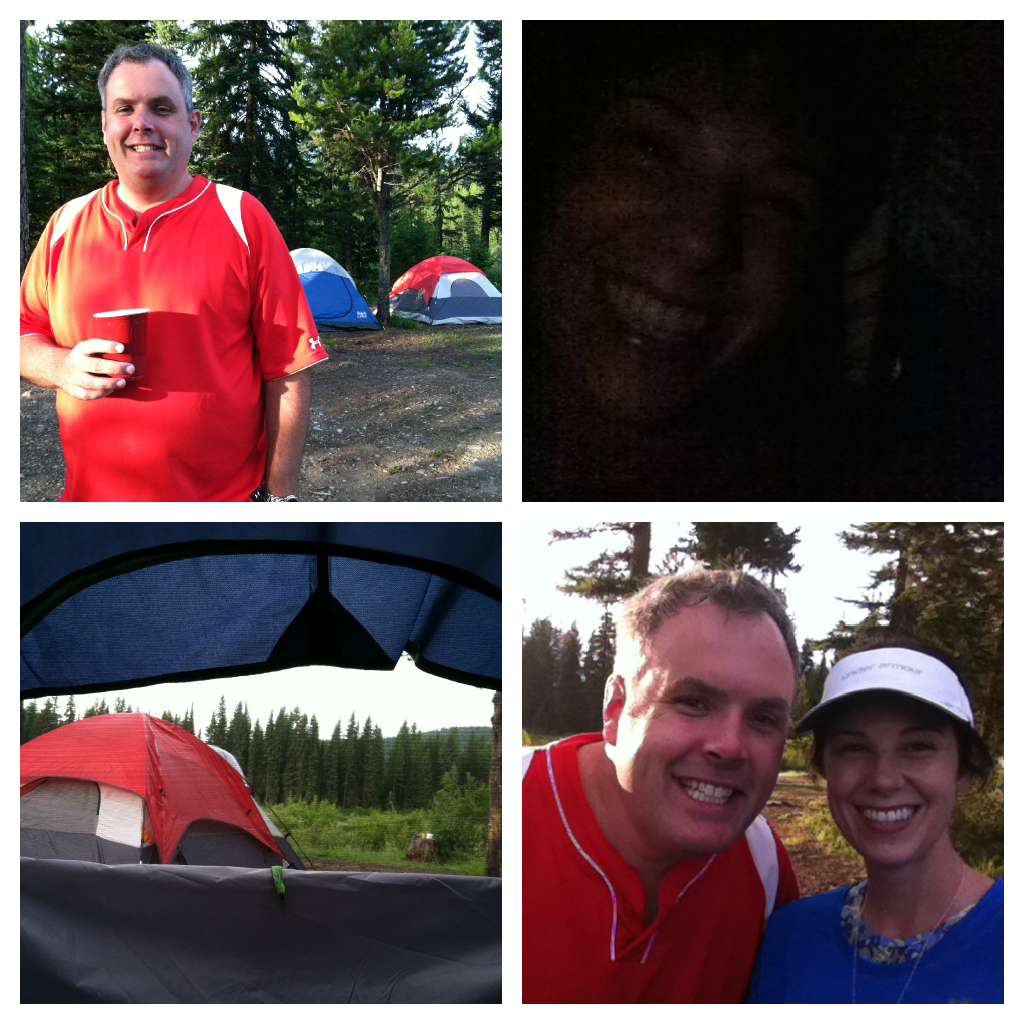 I was on lookout for bears and the northern lights. Luckily, I saw no bears but I didn't see the northern lights either. That was kind of a bummer.
The bad news about camping? You wake up unrested, stinky from swimming in a lake the day before, wearing the same clothes you put on right after swimming in the lake the day before and then proceeded to sleep in (or attempt to) all night long. Then, to add to the indignity of your stinky-ness, there is the problem of being a lady in the woods. Grandma and I don't have the strategic aiming capabilities the boys do and that made the early morning tree watering a serious adventure.You guys can just imagine how that went for me, can't you? Considering my last post was
one long rant about not being a morning person.
Long live indoor plumbing! Hooray!
Anybody else have exciting camping stories to share? I'd love to hear!