In the nearly two weeks since I last blogged…
We flew to the Bahamas for Super Bowl weekend and stayed at the Atlantis Resort.
While we were there, we played in the water park. We slipped down the slides. We rode inner tubes through shark tanks. We had a couples massage. We ate delicious food. We drank margaritas and piña coladas.
But most importantly, we swam with the dolphins.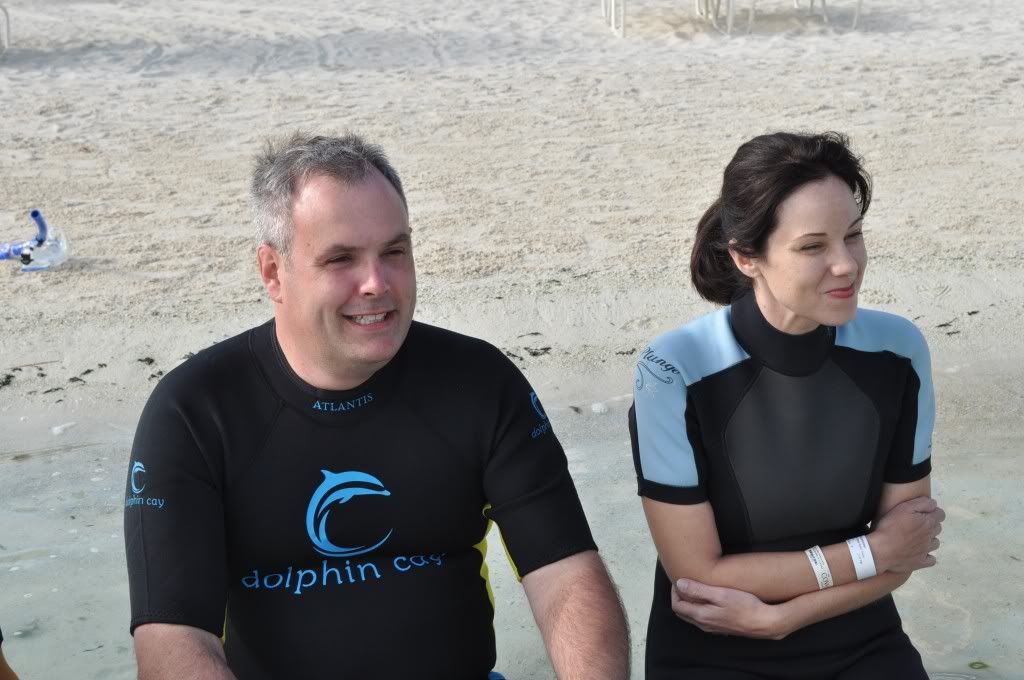 In case you can't tell from the look on my face, I'm 1. Freezing and 2. Completely in love with this dolphin.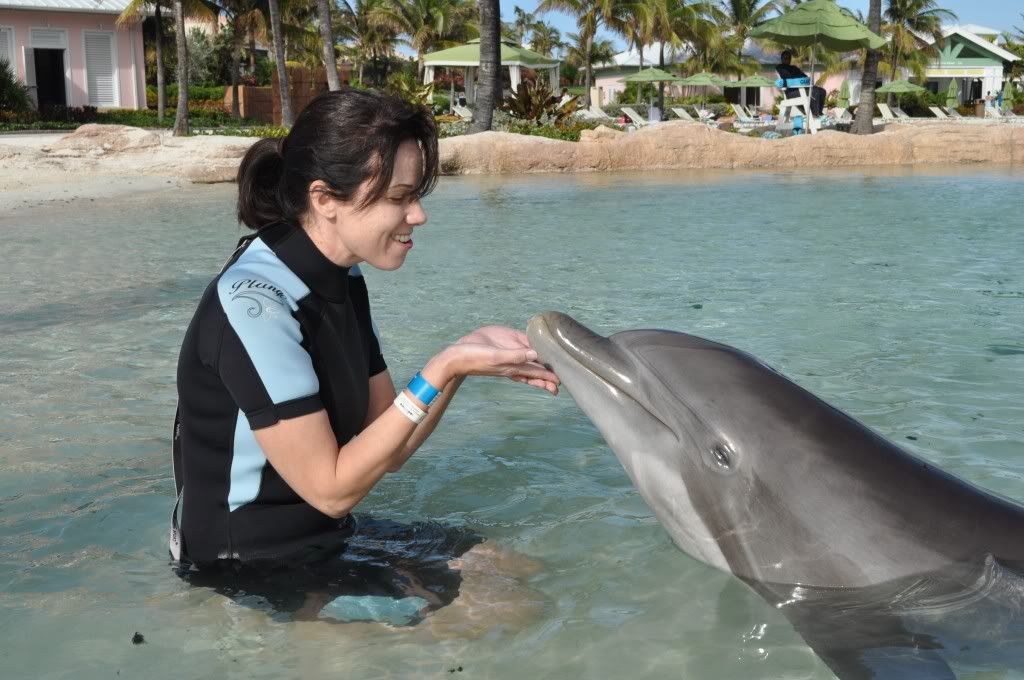 Her name is Jessica.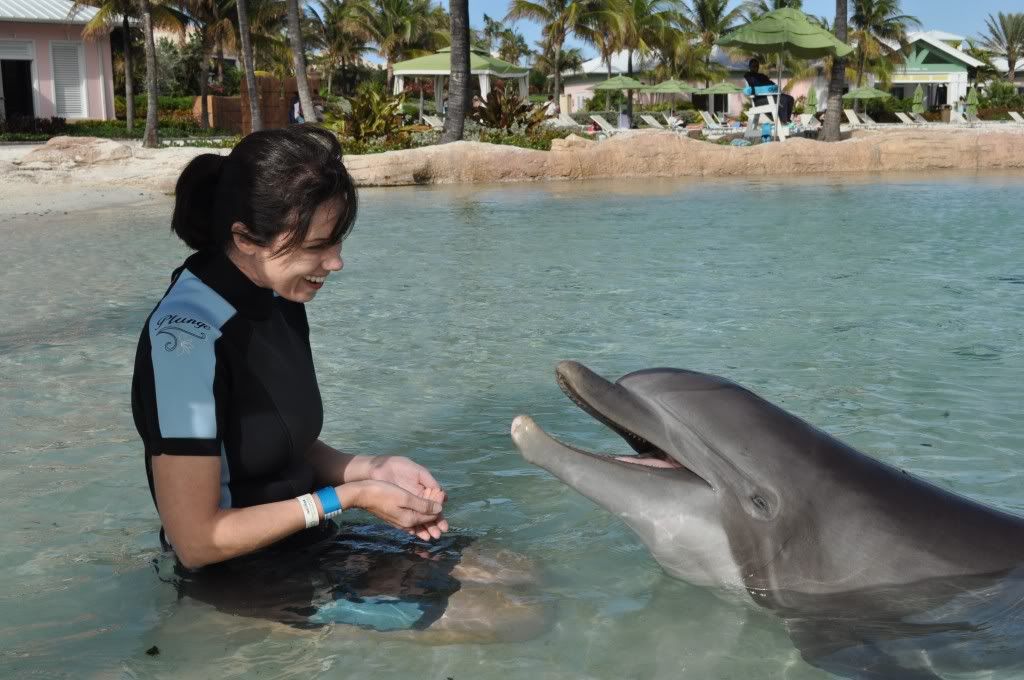 It was a pretty nice way to celebrate 15 years of wedded bliss come next month.