What is it I love about Whitefish, Montana?
The short answer is everything.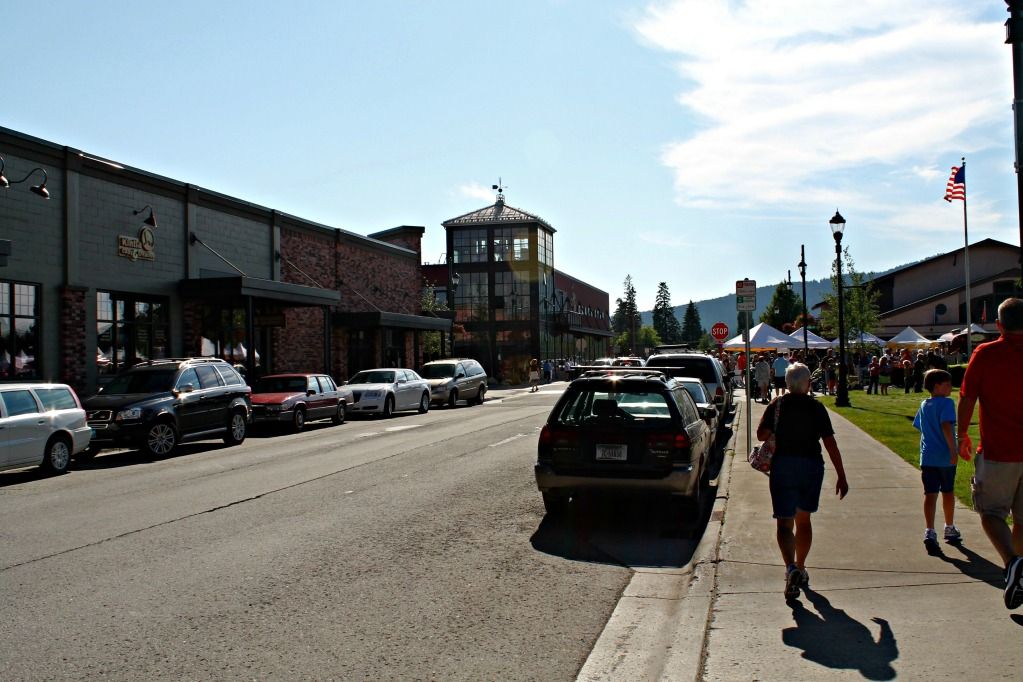 Every Tuesday evening during the summer, Whitefish hosts a farmer's market in the downtown square. What seems like the entire community attends to enjoy the live music, the beautiful weather, and shopping the local food and wares.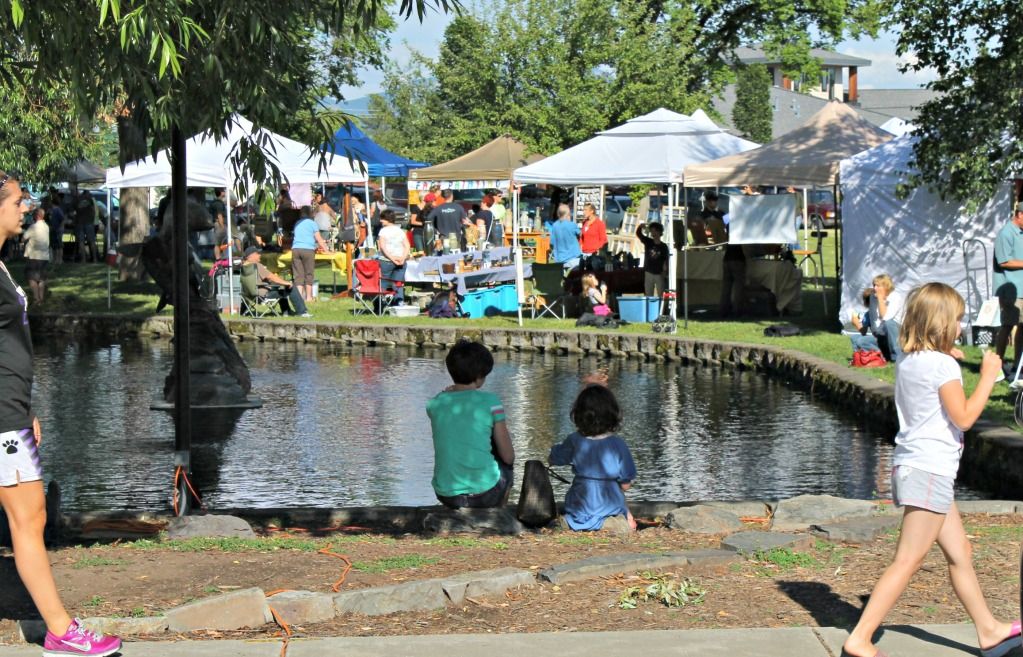 There is such an organic, wholesome vibe to the place. Mamas selling their goods while wearing their babies in slings, kids licking ice cream cones, fresh fruit and flowers everywhere.

Even the people are prettier. Fresh faced, sun-kissed skin, athletic and outdoorsy. We had all noticed individually, and then finally one of us commented one night over dinner how everybody was just so…pretty. I think it's the fresh mountain air and the laid back vibe that pervades the place.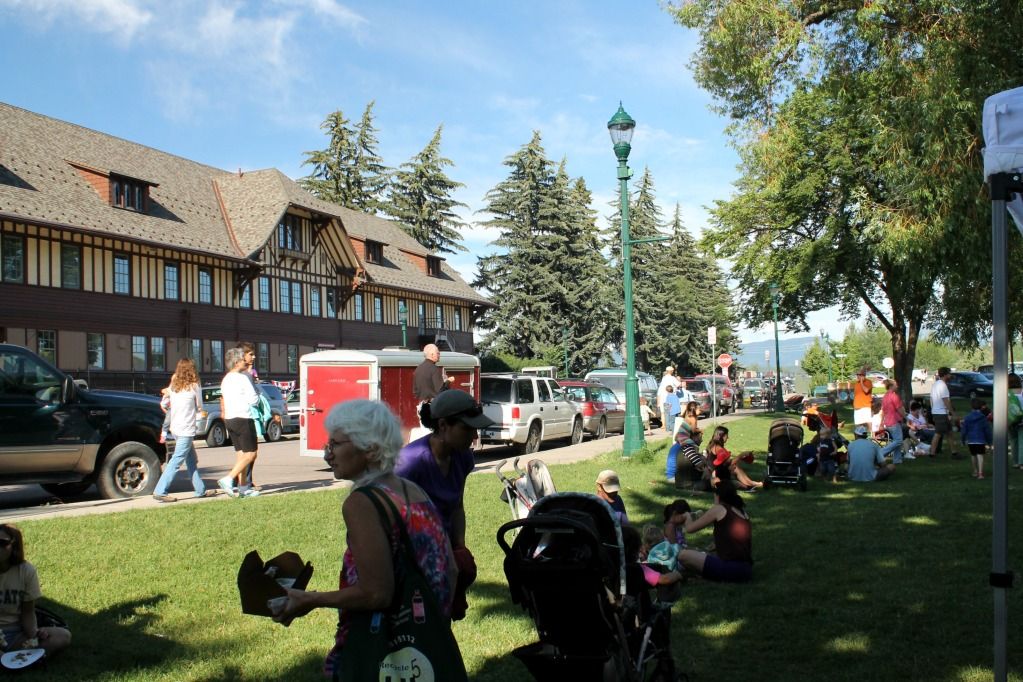 Here's Grandma inquiring about a birdhouse…she didn't get one, although she wrestled with the decision a long, long time. She may just have to pick one up next year….

Colorful hand spun wool.

The northern boundary of downtown is flanked by the train station. Rail is still a prominent part of moving things across the west. The Great Northern Railroad stays busy and keeps the tracks in use.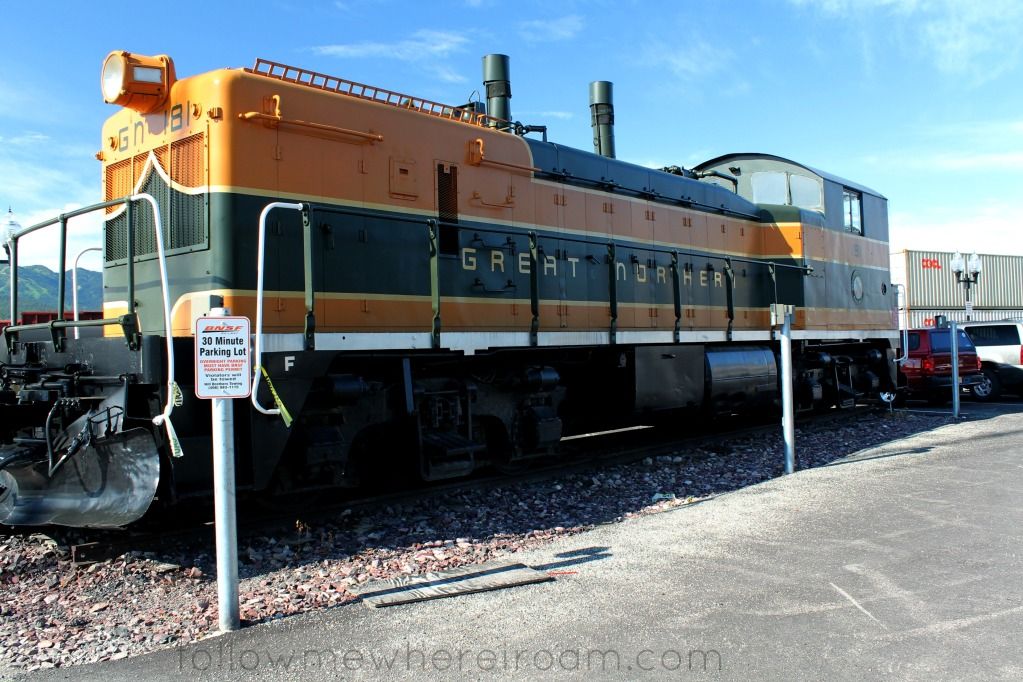 But it's not just cargo that the train carries. Amtrak also travels west across the U.S. and makes stops in areas around Glacier National Park–one of them being Whitefish, Montana. From the moment I found out that I could take a train ride across the park, I knew it was something I'd have to do–somehow, some way. Since we've been back from the mountains, my writing buddy called to tell me that he's taking a sabbatical in the spring of next year and his plan for finishing his novel is to do it while riding a train across the country. He said Amtrak offers a 30 day or 60 day pass for a flat rate. During that time, you can ride the train as far as it goes, getting off to sight see and then hopping back on and continuing your journey. I can think of nothing better. I am so jealous. I have to admit, I even considered trying to crash his trip by asking if I could go with him.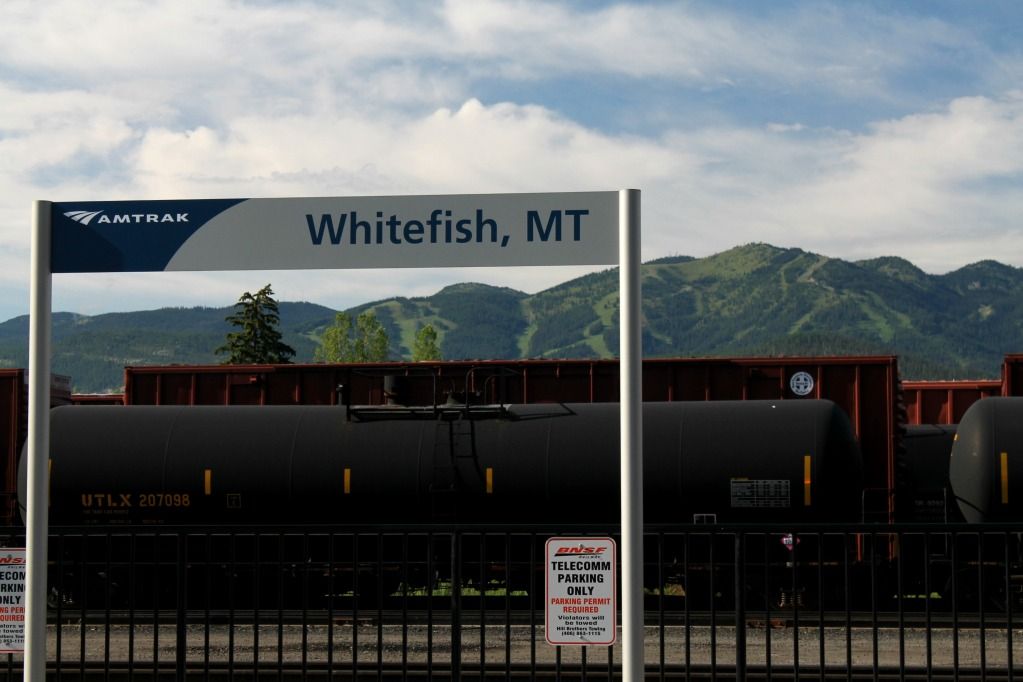 But I wouldn't do that to him. He needs to be alone with his characters and have a chance to be quiet and enjoy the scenery, both outside the train and in his own imagination.
Because every writer knows, you have to write alone.