I'm still sharing photos taken during The Walking Dead tour we embarked on back in December. Interestingly enough, when we found the location used to film the "arena" scenes in The Walking Dead, it looked like they were busy filming something else at the same place. So naturally, we snooped around.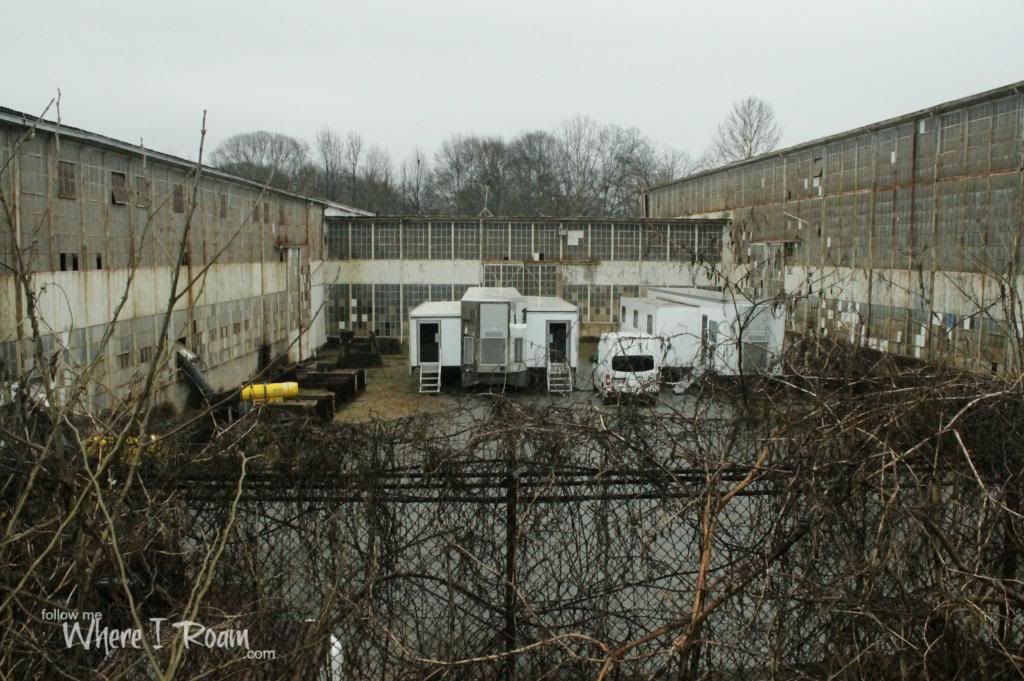 There were several trailers, tons of electrical wires going into the building, and what looked like a climate control system…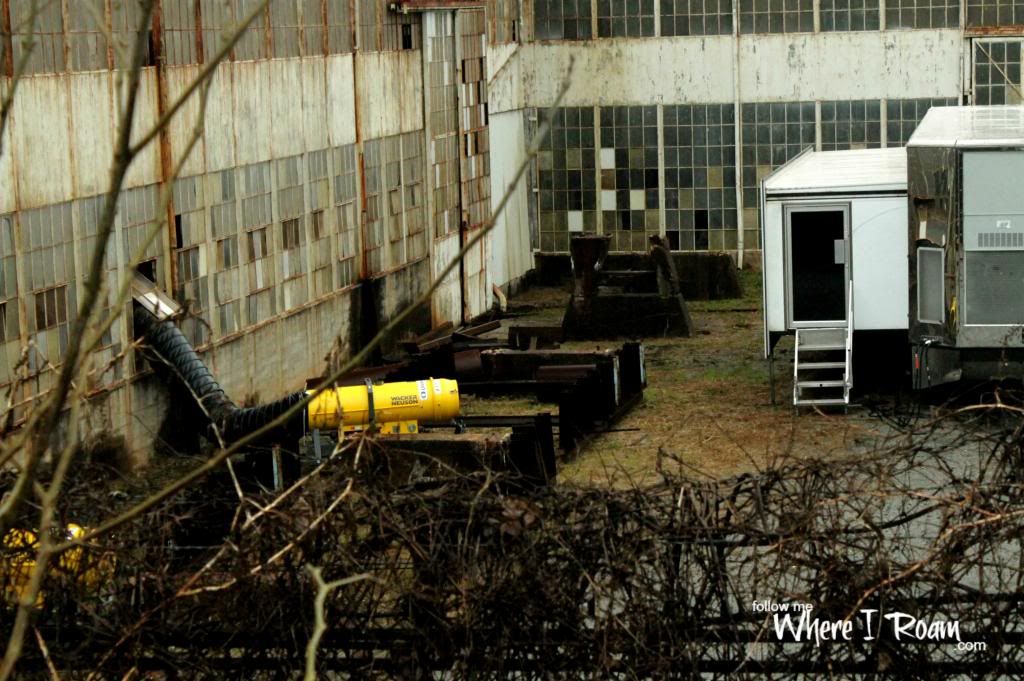 What's a little trespassing among friends?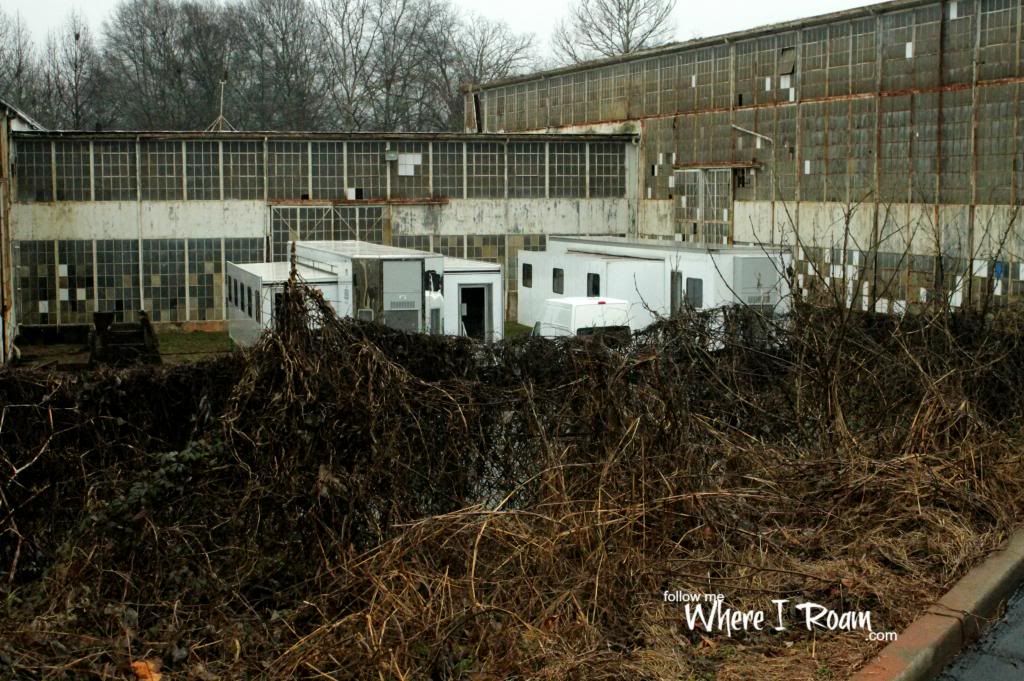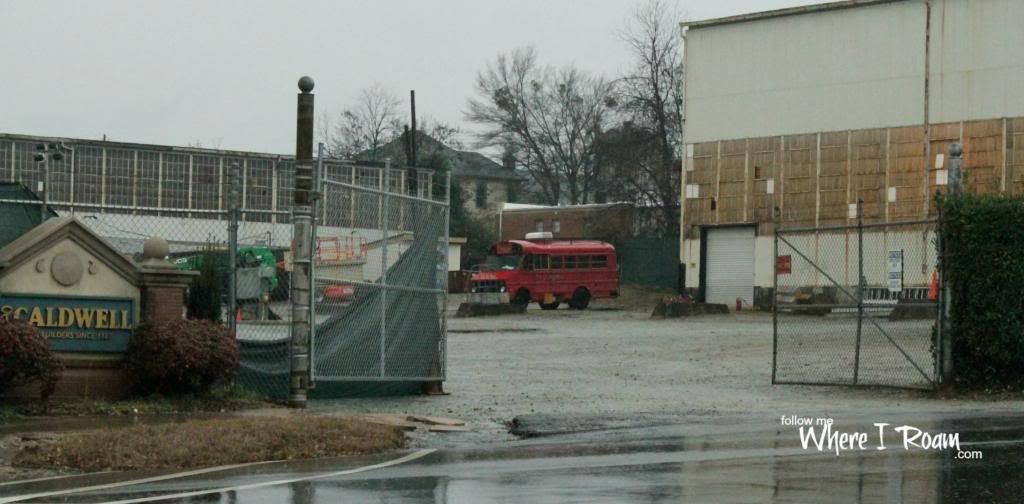 It was a rainy day, but that didn't mean there wasn't an enormous security guard sitting inside that white car just inside the gate. We were bold enough to approach him and try to get some intel, but he wouldn't say a peep.
It wasn't until we got back home later that night and googled "what movie is currently filming in Newnan Georgia" that we found out it was the third Hunger Games! J Law might have been mere steps away!


But since we were still actually on The Walking Dead tour and not The Hunger Games tour, we went ahead and found the nursing home where the Governor swiped all those oxygen tanks and took a picture of it.
Are there any movie sets you've stumbled upon during your travels? What was being filmed and where?
To see more of The Walking Dead tour, click [HERE]
Subscribe to Where I Roam by Email
Twitter || Facebook || Pinterest || Instagram