South Point, Hawaii, is the southern most point in the United States located on the Big Island of Hawaii.
If there is one word that sums up South Point, it is Wind.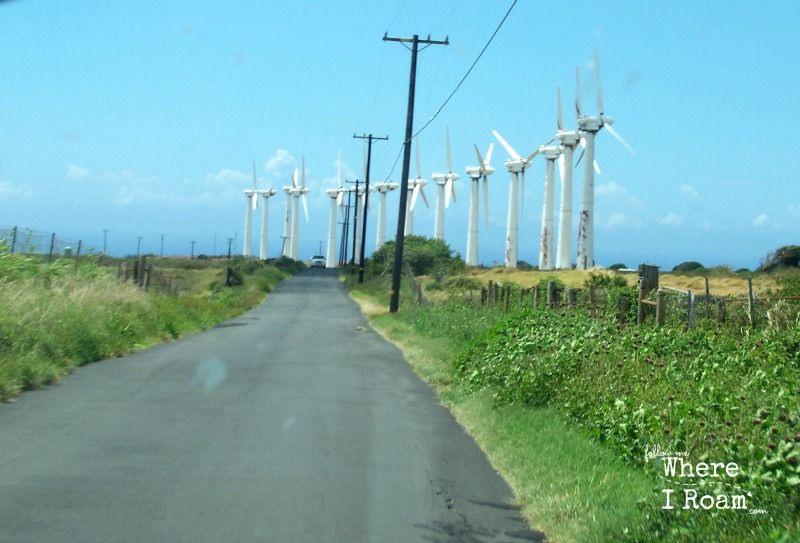 Holy constant windstorm, Batman, even the trees are horizontal.

It's a long, desolate road leading down to the beach.
Sunny, windy and harsh where the skin between the worlds is thin.

But once you finally reach the water, it's so worth it.
The Pacific Ocean is a shade of blue that my camera just couldn't capture.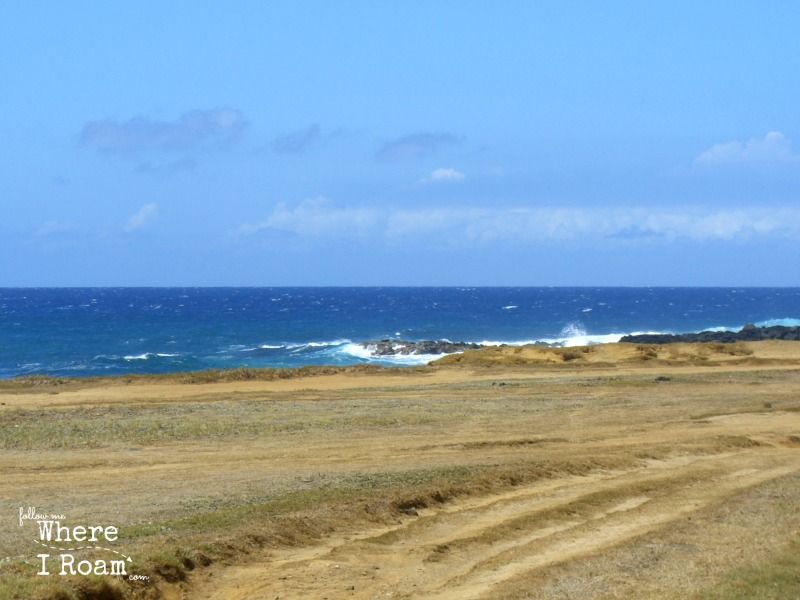 Watch your step…

Subscribe to Where I Roam by Email
Twitter || Facebook || Pinterest || Instagram || Portfolio