"Go to St. Marys to see the scarecrows."
We've been hearing about St. Marys and the fall scarecrows since we moved to these parts, so last weekend we finally did it. We went. To St. Marys, Georgia, to see the scarecrows.
Guess what else is in St. Marys? It's where you catch the ferry to Cumberland Island, the National Seashore where JFK, Jr.got hitched. Cool? We thought so too!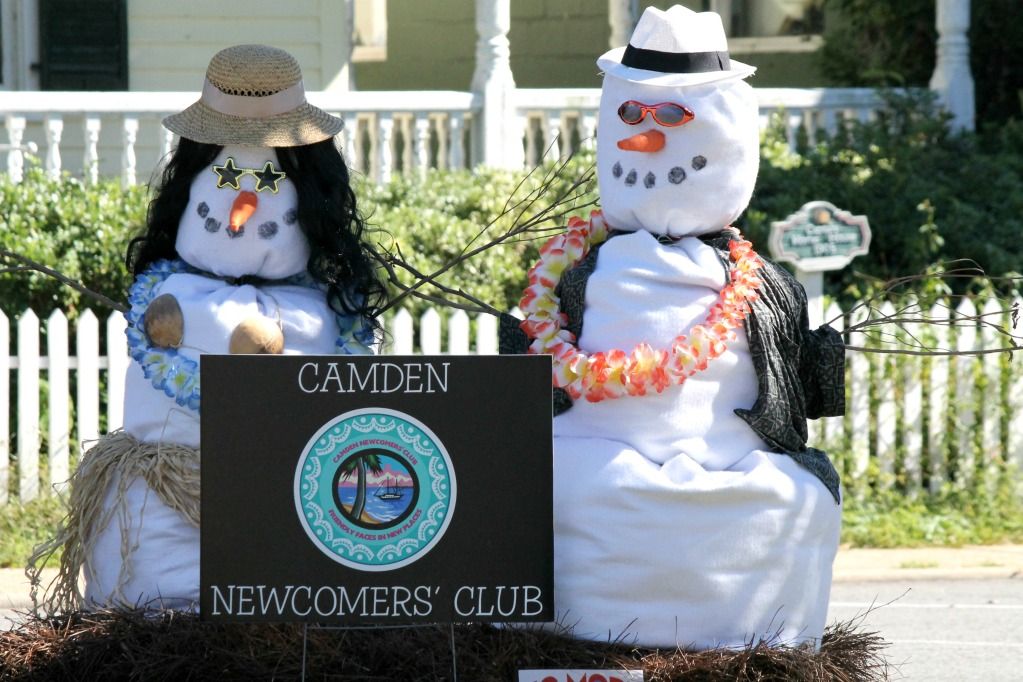 I thought Florida had the market cornered on coconut-shell-bra-wearing snow women.
Well, looks like the snow women in GA wear coconut shells too.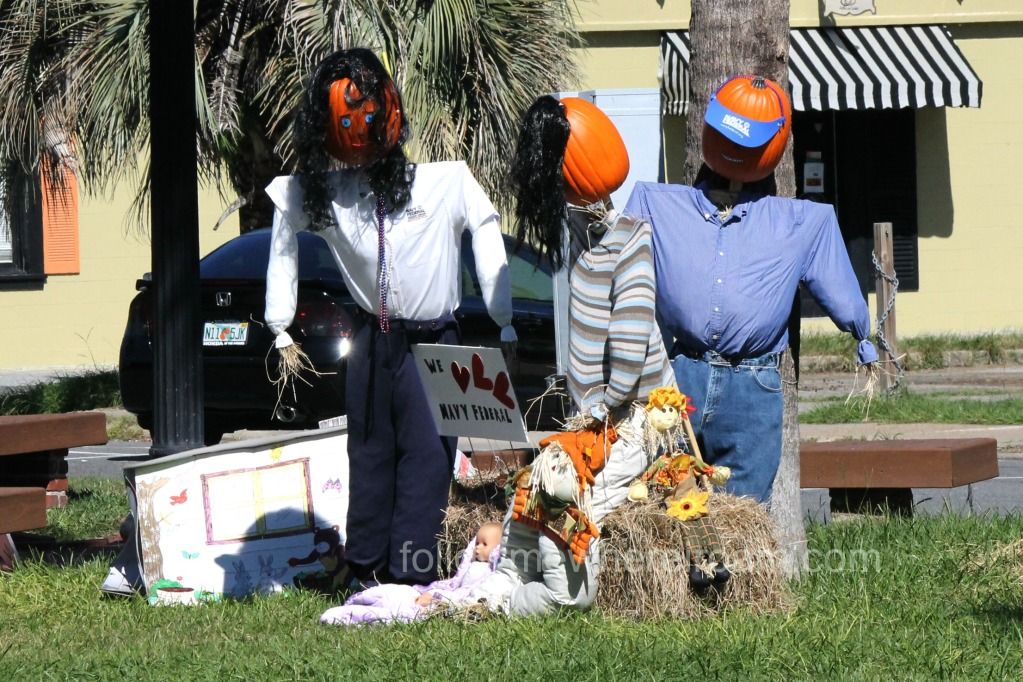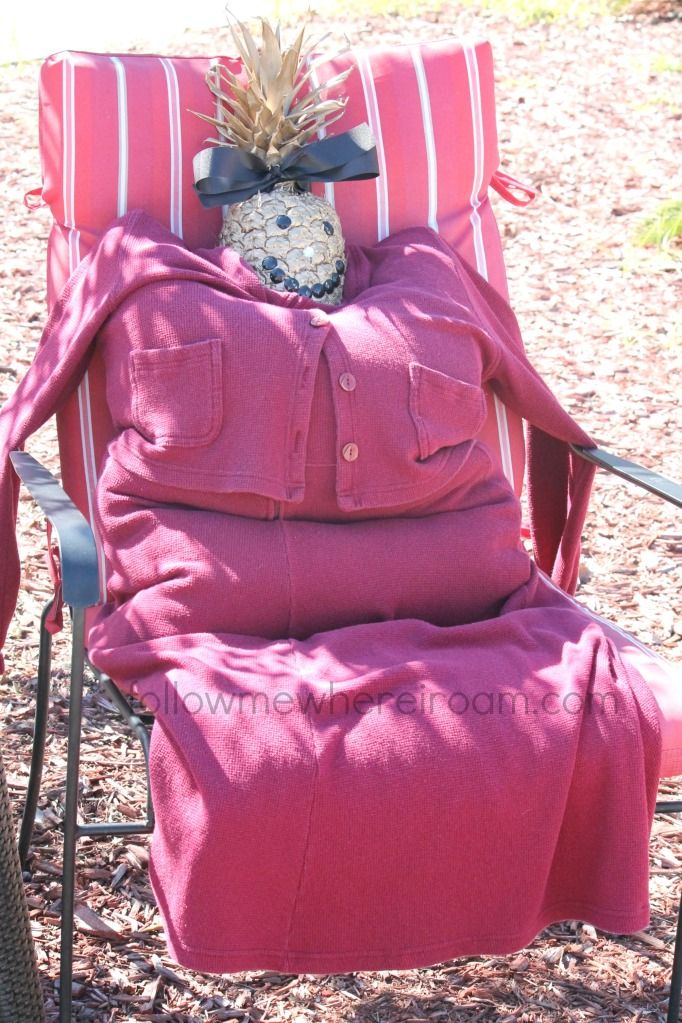 A super-busty golden pineapple. Va va voom.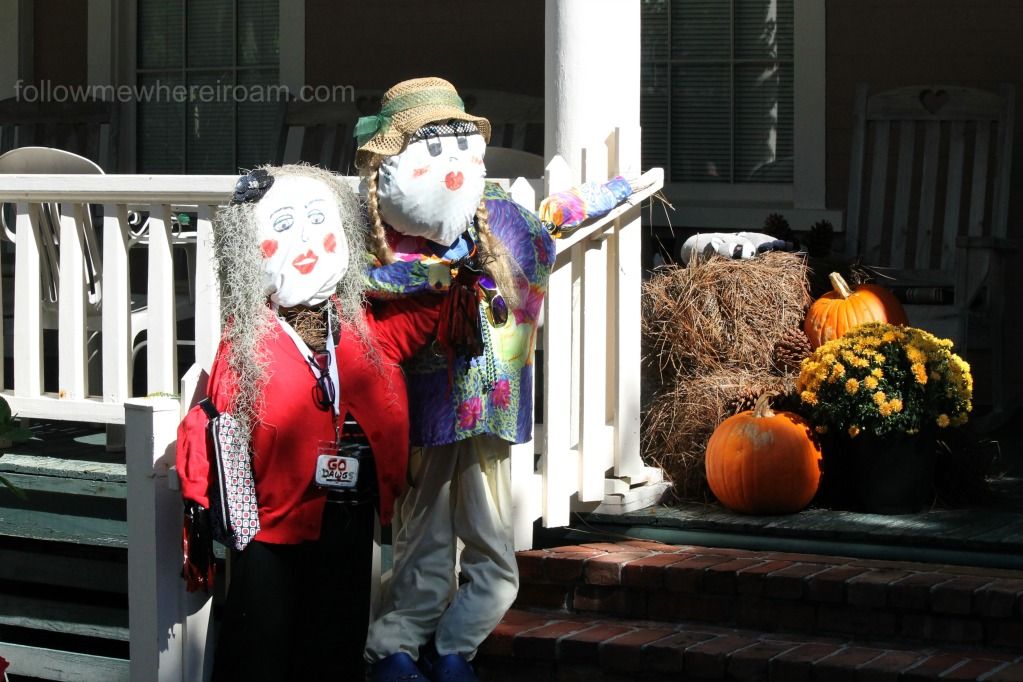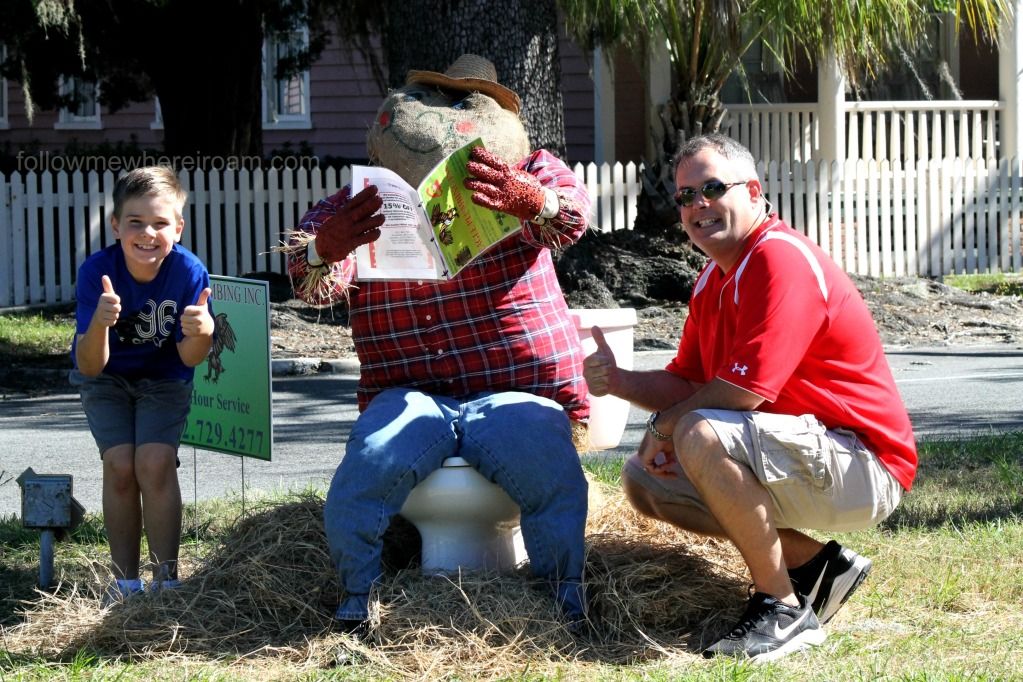 Potty humor never gets old. The boys had to pose with the scarecrow on a toilet.
Had to.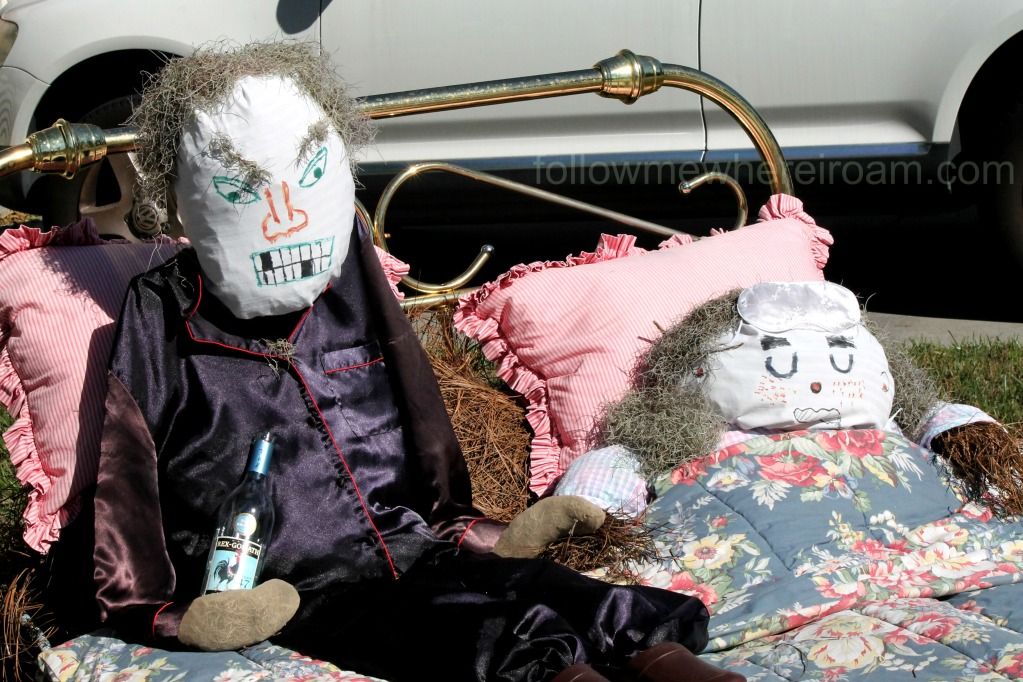 My hubby said he can totally relate to this scene. Here they are, staying at a nice B&B, the husband's dressed in his silky pajamas, holding an empty wine bottle, ready to get frisky and the wife is…asleep.
*For the record, I don't know what he's talking about. Ahem.*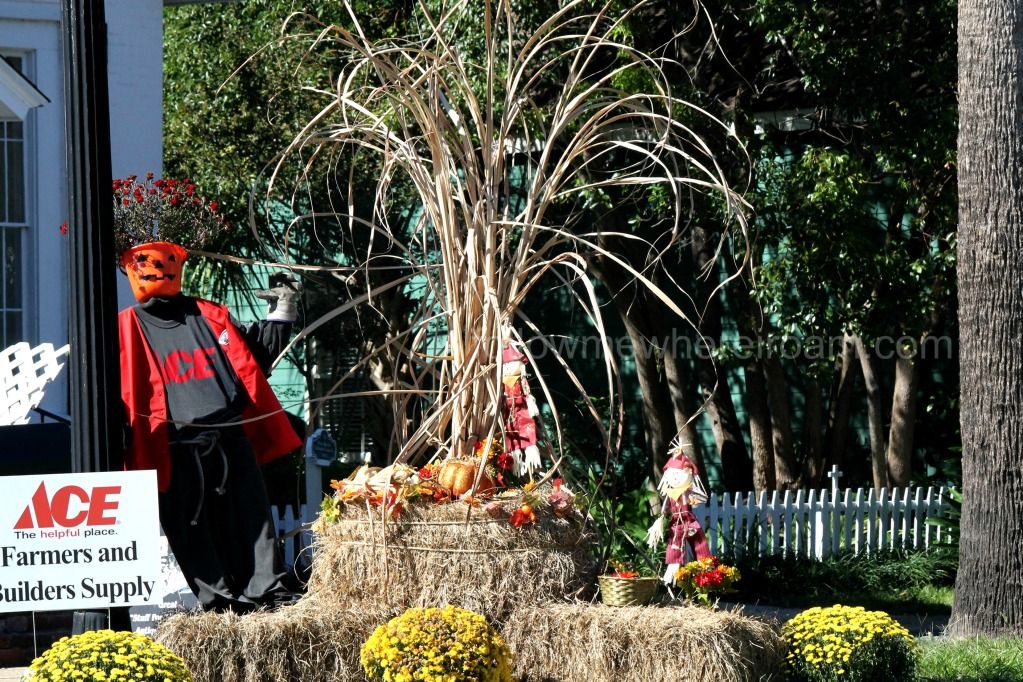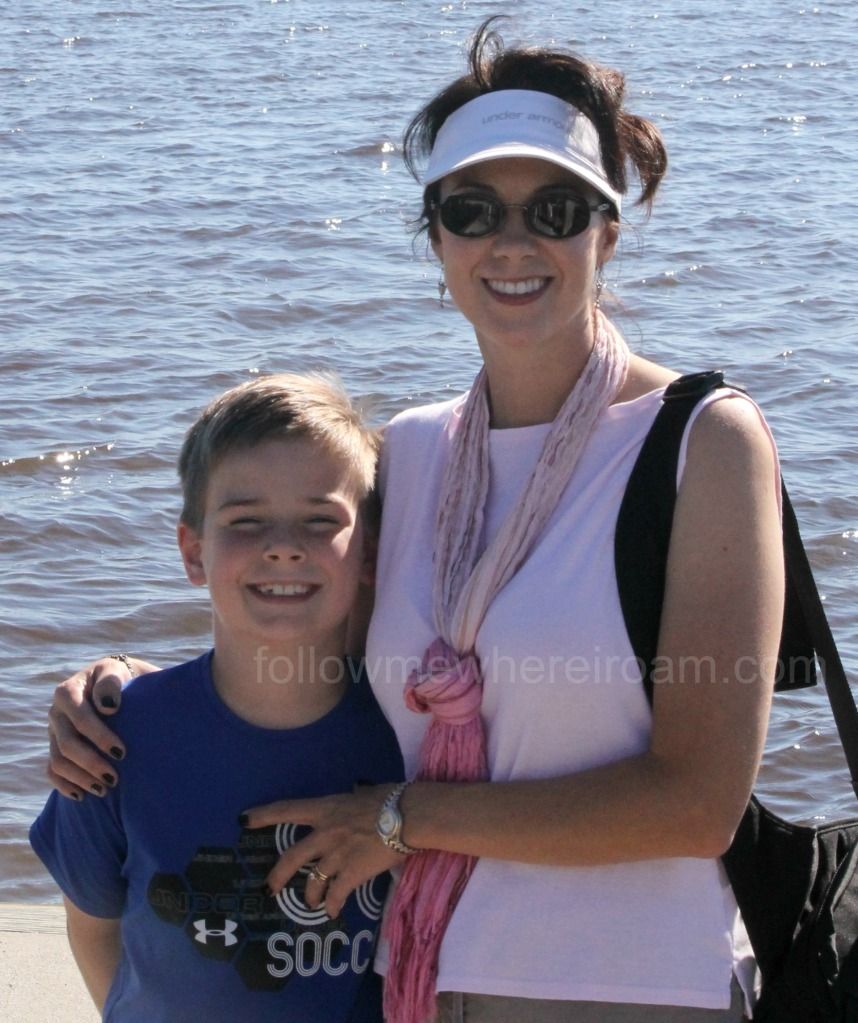 In order to ride the ferry over to Cumberland Island, you have to make reservations pretty far in advance. Since we have a ton of family coming to stay with us for Thanksgiving, we want to surprise them with reservations and all go together while they're here. I can't wait. It will be so much fun.
By the way, did you know that St. Marys is the second oldest city in the continental US behind St. Augustine? Nope? Neither did I, until we made this visit. So here's the teaser: there are more photos of St. Marys and her historic buildings to come.
But I just had to show you the scarecrows first.