In my last post on Spokane, Washington, I mentioned that we stayed in a hotel on the Spokane River near Riverside Park and the Centennial Trail. There are tons of restaurants and shops, lots of foot traffic, great sightseeing, and of course the enormous Radio Flyer for the kids to play on.
But, one of the best activities of the evening was taking some bread down to the waterfront and feeding the birds.
Something so simple, so sweet, (and so cheap!) quickly became a highlight of our trip.
It's a nice reminder to savor the little things…
because they are often the most precious.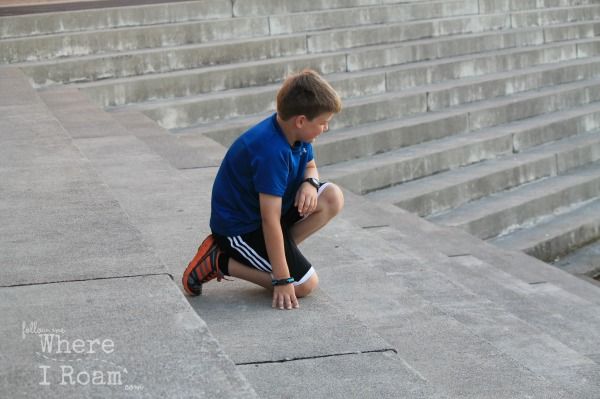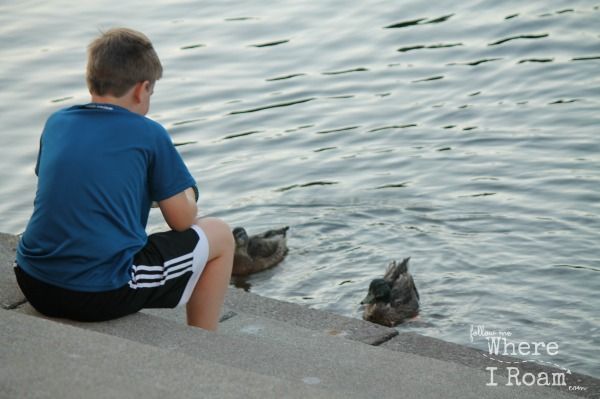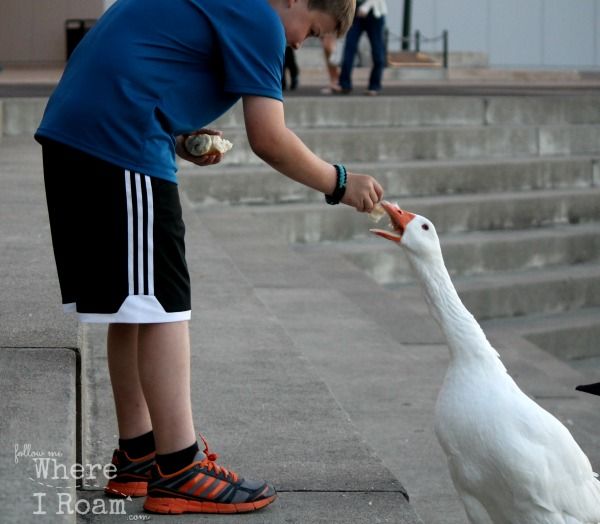 Other cities of possible interest:
Subscribe to Where I Roam by Email
Twitter || Facebook || Pinterest || Instagram || Portfolio