Photos taken July 2012: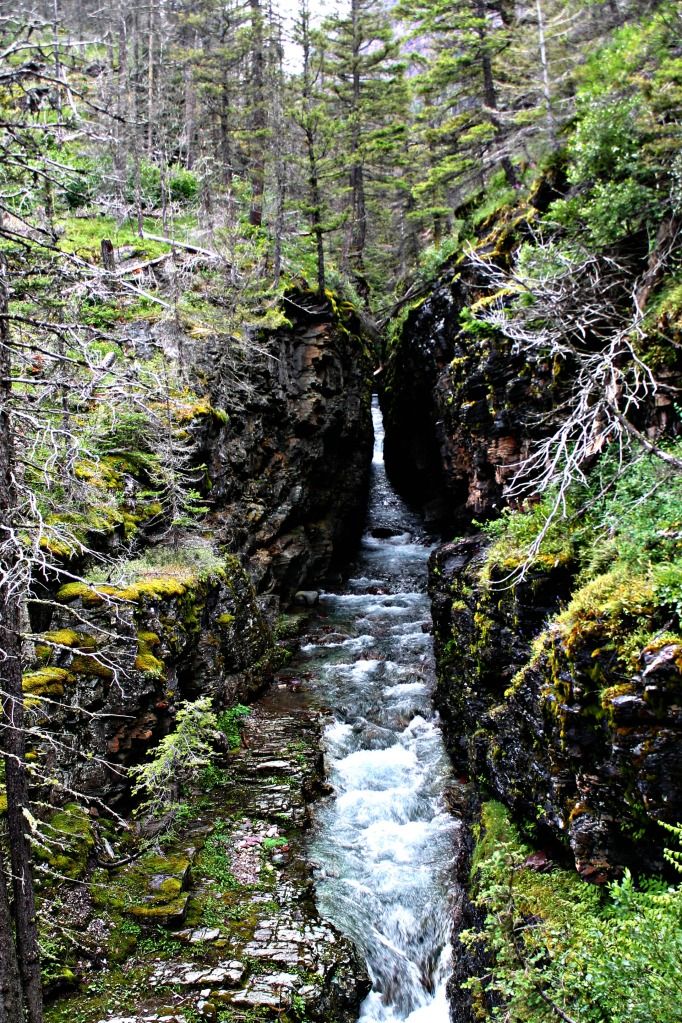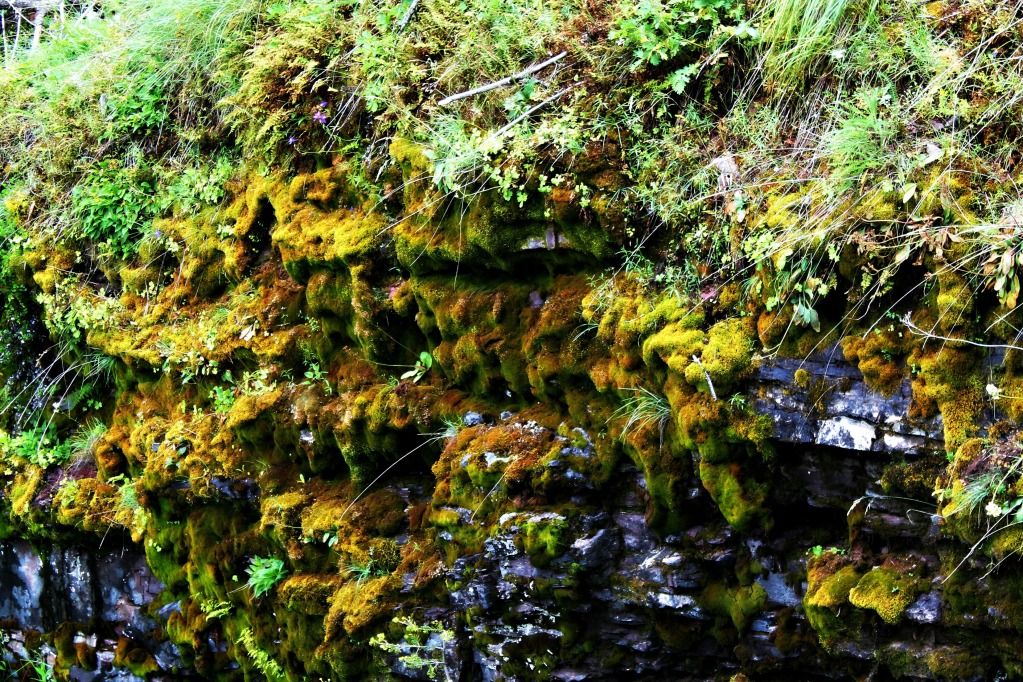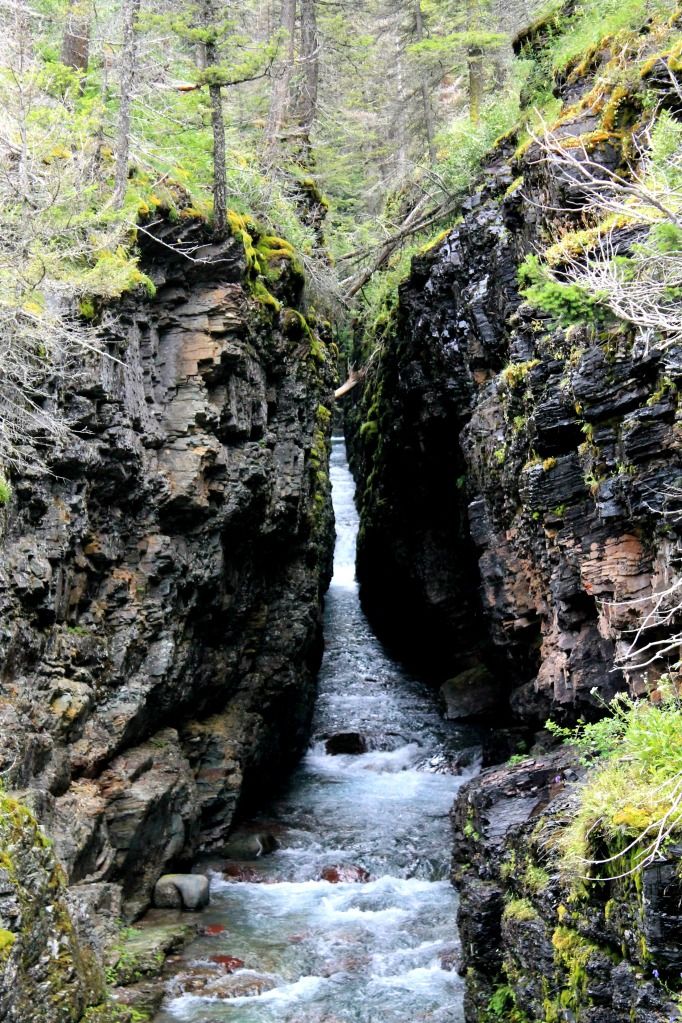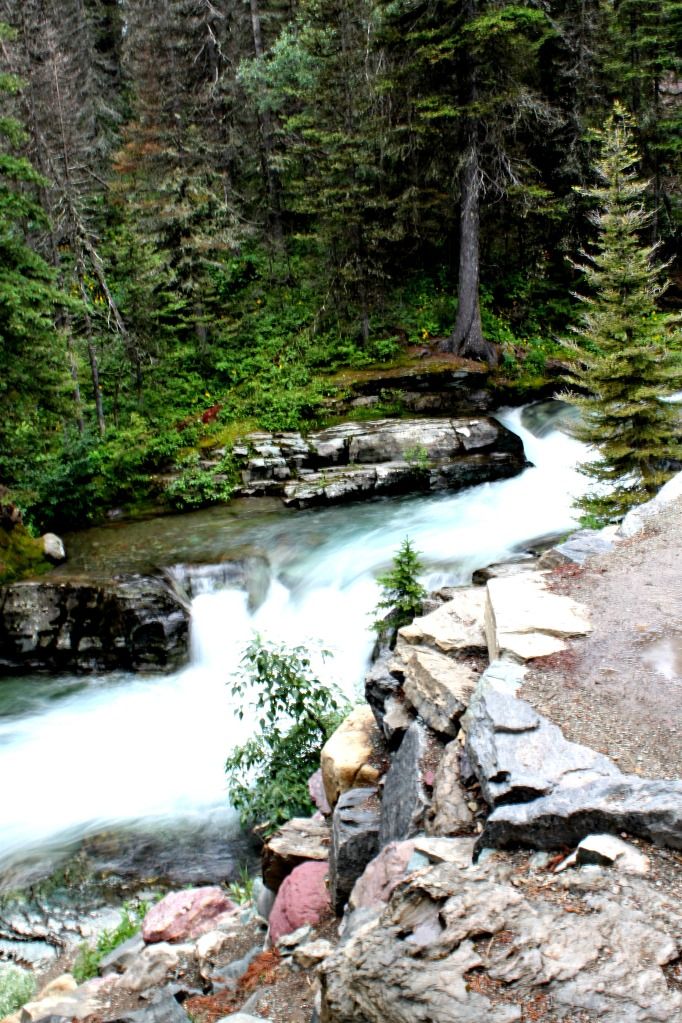 I shared a couple of these Sunrift Gorge photos already in my photo gallery. The technique I was experimenting with was slowing the shutter down as much as possible so that I could get the movement of the water while keeping the stationary objects, like the rocks and sticks, in focus. I wanted the water to look silky and flowing, instead of choppy and still.
Clearly, this was my first try. As you can see, the rocks are not all that in focus but…the water is silky and flowing-looking, so it was a small victory for a wanna-be photographer.
After we got home and I moved the photos off of my son's camera onto the computer, I found tons of photos of me taking photos. In so many of them I look so serious, so intense, like those last two with my wadded up pant leg and my strangely-embarrassing, slightly double-chin accentuating pose in that second one (what's going on there?) No matter, it was so much fun traipsing through Glacier National Park and pretending I work for National Geographic like Andy Casa Grande.
If I really worked for National Geographic, I wonder if I'd have to change my name to Ana Dos Barbillas? Nah, it's just the angle. (I hope).