I loved our stay at the Many Glacier Hotel. This old hotel was completed in 1915 and was built in the style of a Swiss Chalet. Reservations were hard to come by, but I was persistent and it paid off. We got to stay two nights–and those two nights may have been the highlight of my whole trip.
This is a view of the hotel as looking down from the vantage point of the parking lot.
Our hotel room. The accommodations weren't spectacular in comparison to modern hotels. For instance, in a 100 year old hotel, the shower leaves much to be desired in the areas of water pressure and temperature regulation. And since the hotel is run by the national park service (read here: federal government) it was a little light on creature comforts, like new bedspreads. But I loved the feel of this old hotel. No television. No cell phone reception. Even the wi-fi was spotty at best. The fact that not much had changed at the Many Glacier Hotel in the 100 years since it had been built only added to its charm.
On our last day there, it was finally cool enough to light a fire in the enormous fireplace in the lobby.
After a long hike in the rain, we were happy to warm up in front of it. Yes…in July!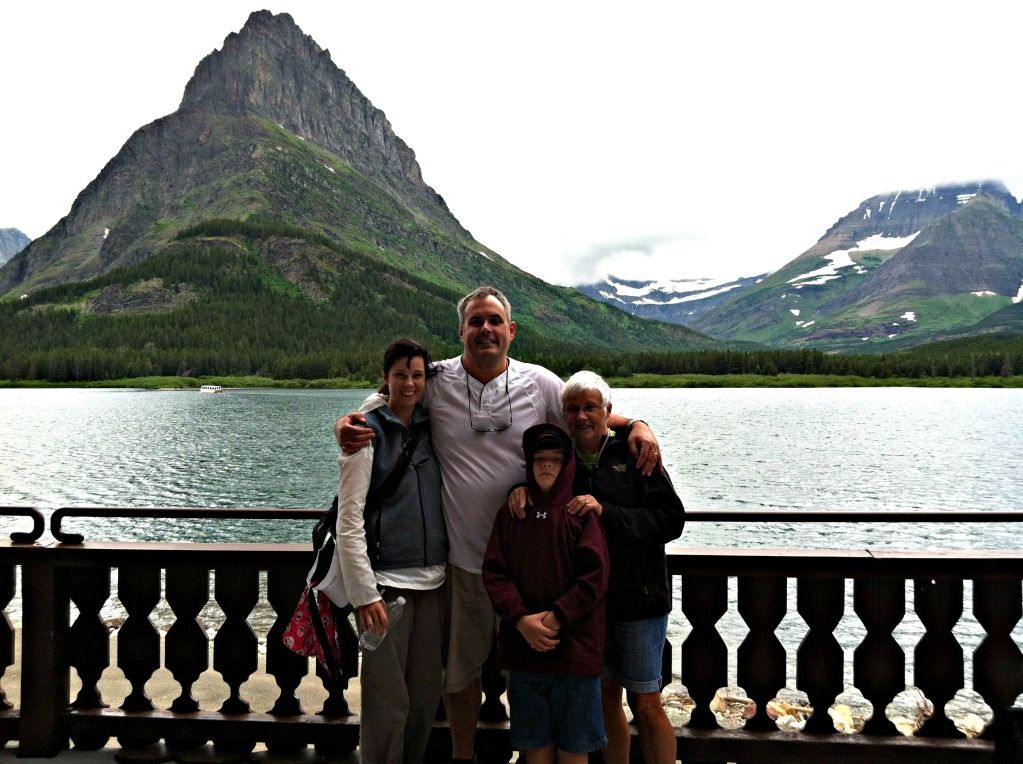 A nice guest offered to take a photo of us so we could have a family shot.
I'm so pleased my son decided to look like a rapper for the occasion.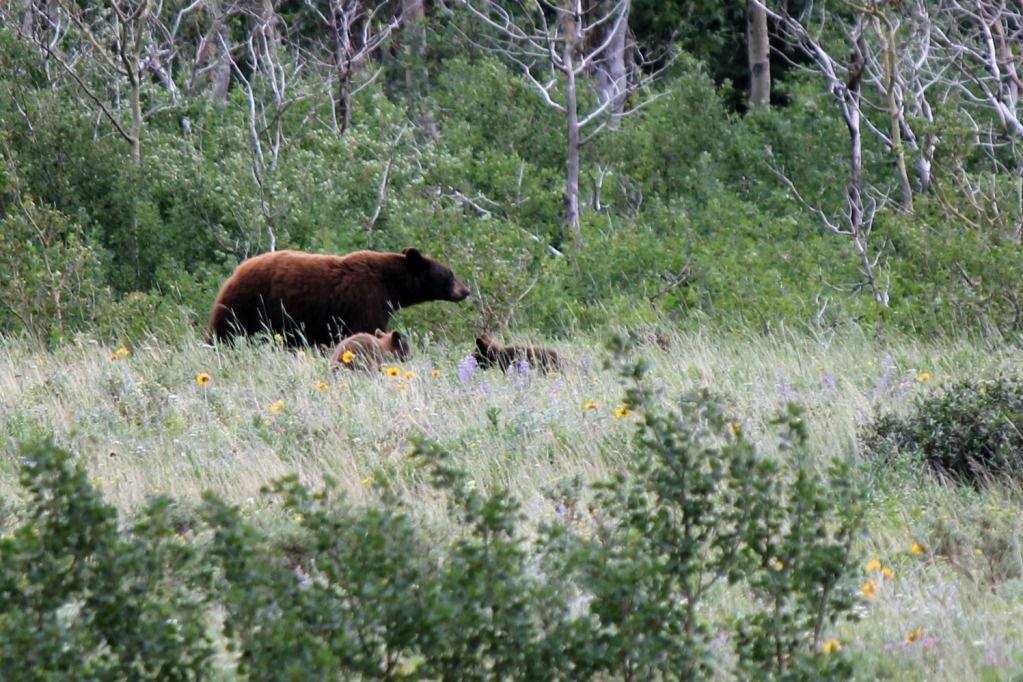 Another treat: we saw two more grizzlies on our way out of town
(from a nice comfortable distance which only looks close due to the telephoto lens.)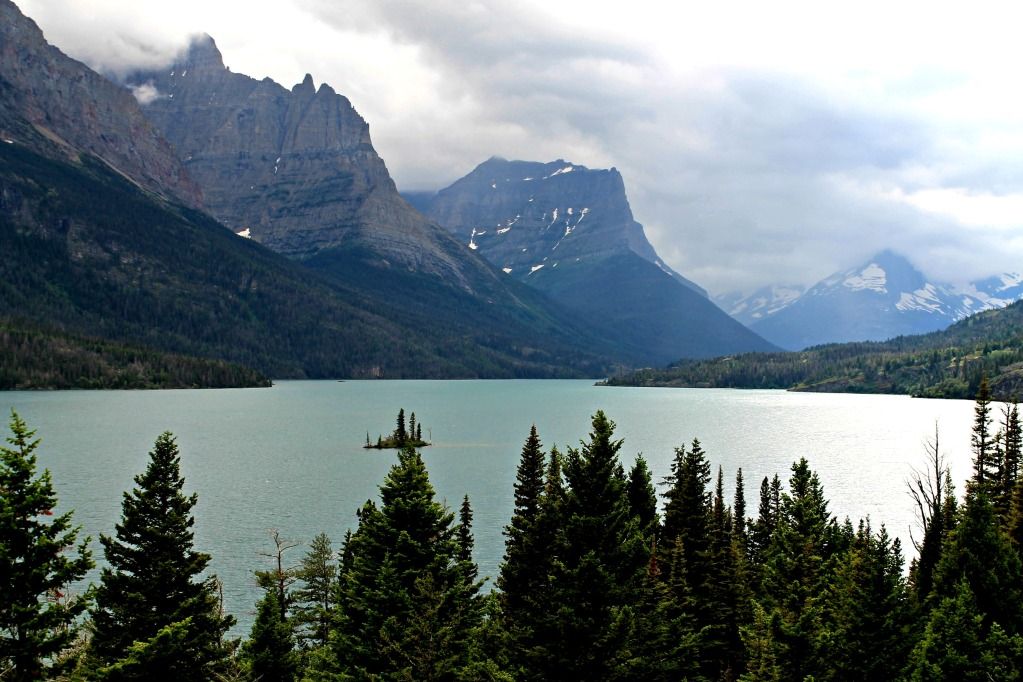 This is Goose Island. We stopped for pictures on our way back along the Sun Road. We didn't realize it at the time, but bad weather was rolling in. We were up near Logan's Pass (the highest point on the mountain) when the clouds rolled in and we could no longer see out of our windshield. The next day we heard that there had been a major rock and mud slide on the Sun Road. Several motorists had to spend the night on the mountain. Luckily, no one was hurt.
I'll share those photos next time.