One item that's been on my personal bucket list for quite some time is paddle board yoga.
Black Creek Outfitters in Jacksonville hosts a SUP (stand up paddle board) yoga class every Saturday morning on Lake Skinner, directly behind their store.
These photos were taken during our class: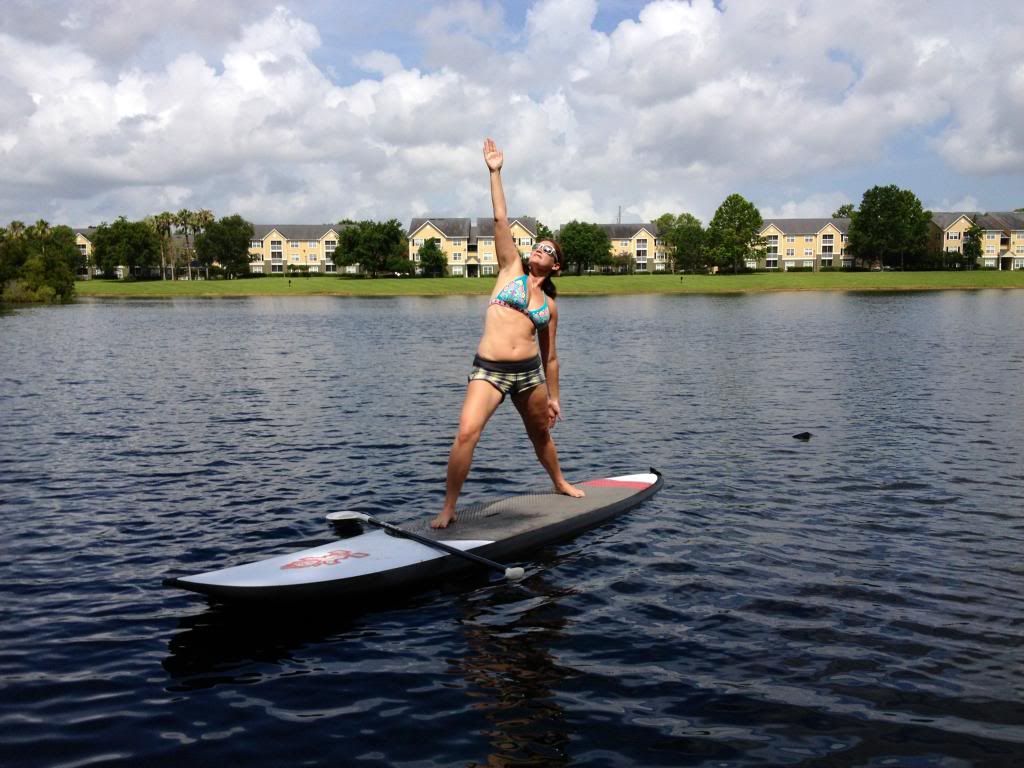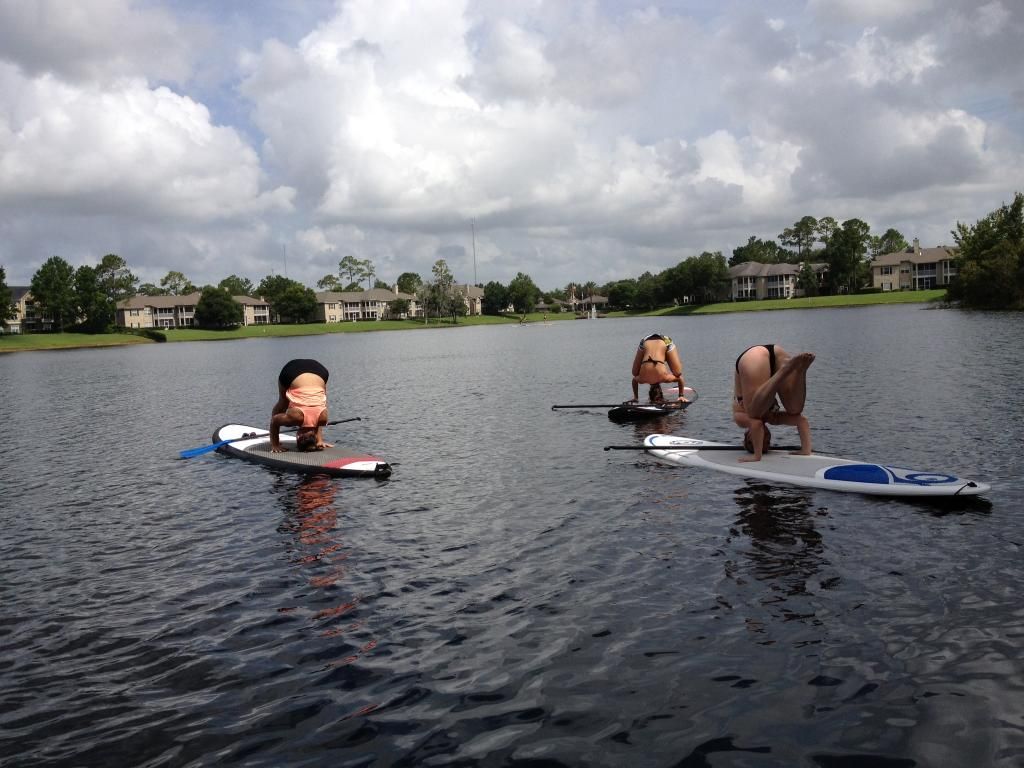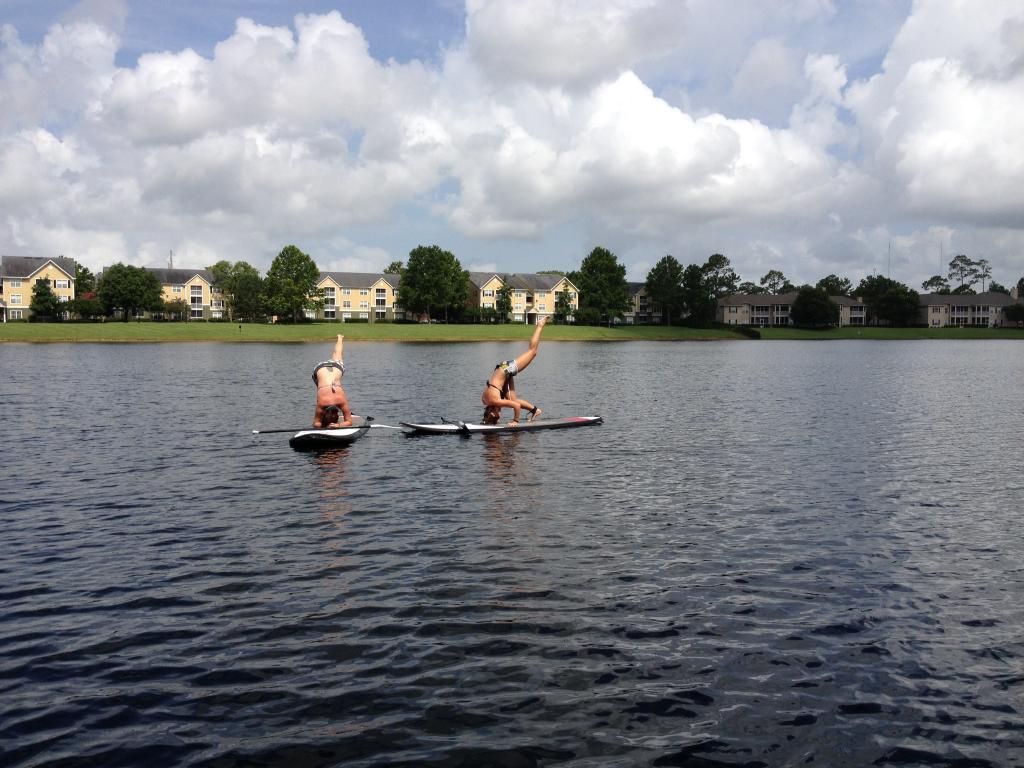 I am so glad we gave this a try! I love yoga, have practiced for years, but had never tried paddle boarding before. Somehow, amazingly, I made it through the whole hour-long class and didn't end up in the lake (and actually did some yoga.)
Shocker! I know!
(however, you will not find me doing any inversions in the above photos.
I'm saving that for next time.)
At the end of class, our fabulous instructor, Kate, gave us time to
practice on our own and pose for a photo op.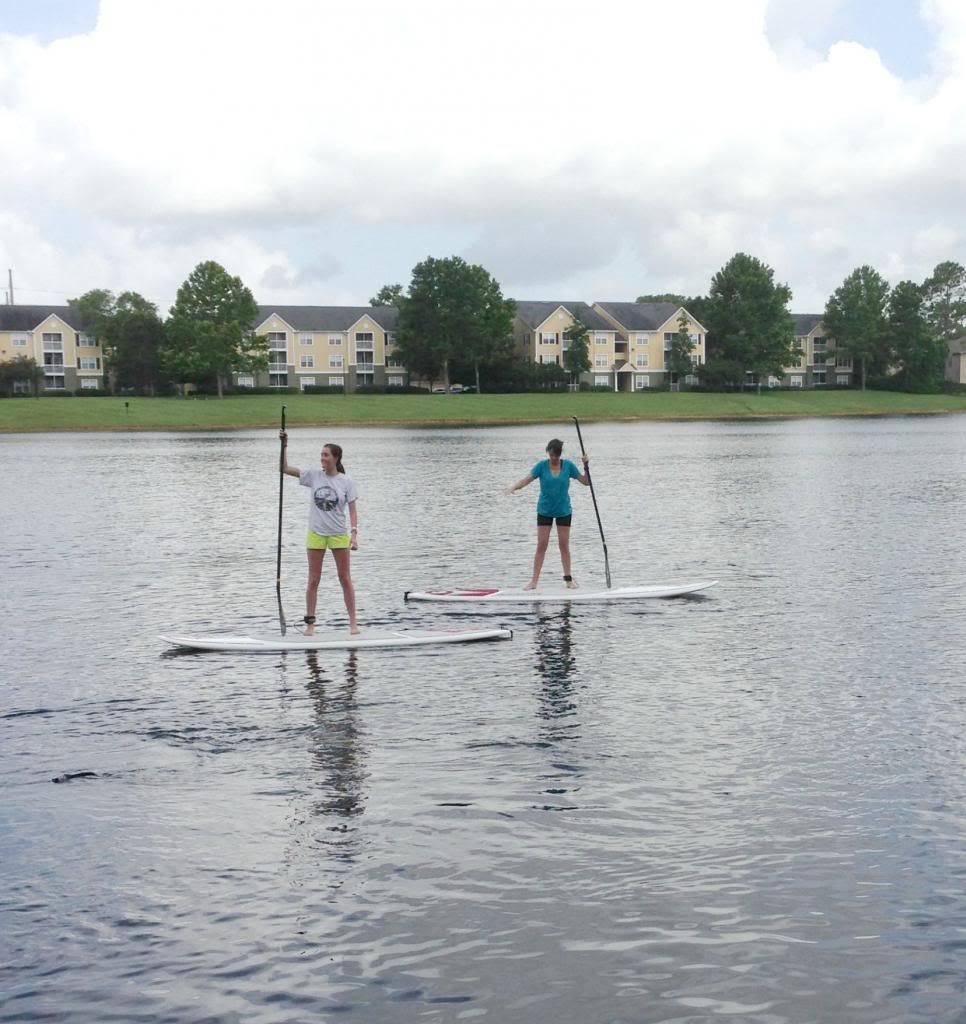 This photo was miraculously
taken in the millisecond that we were both in "tree pose" at the same
time.
Literally .0005 seconds later, we looked like this: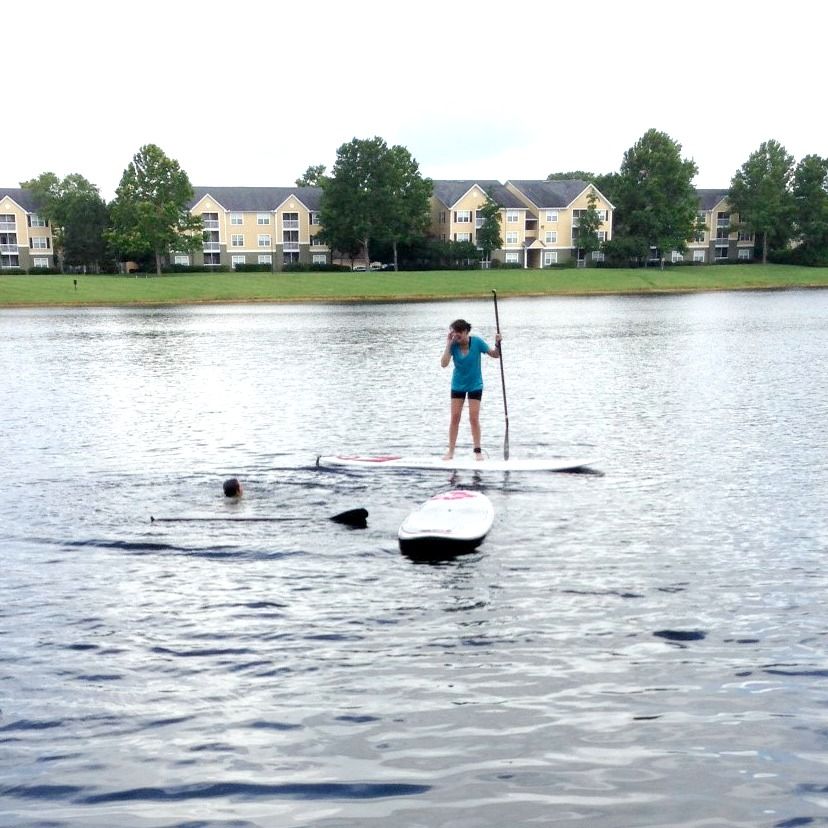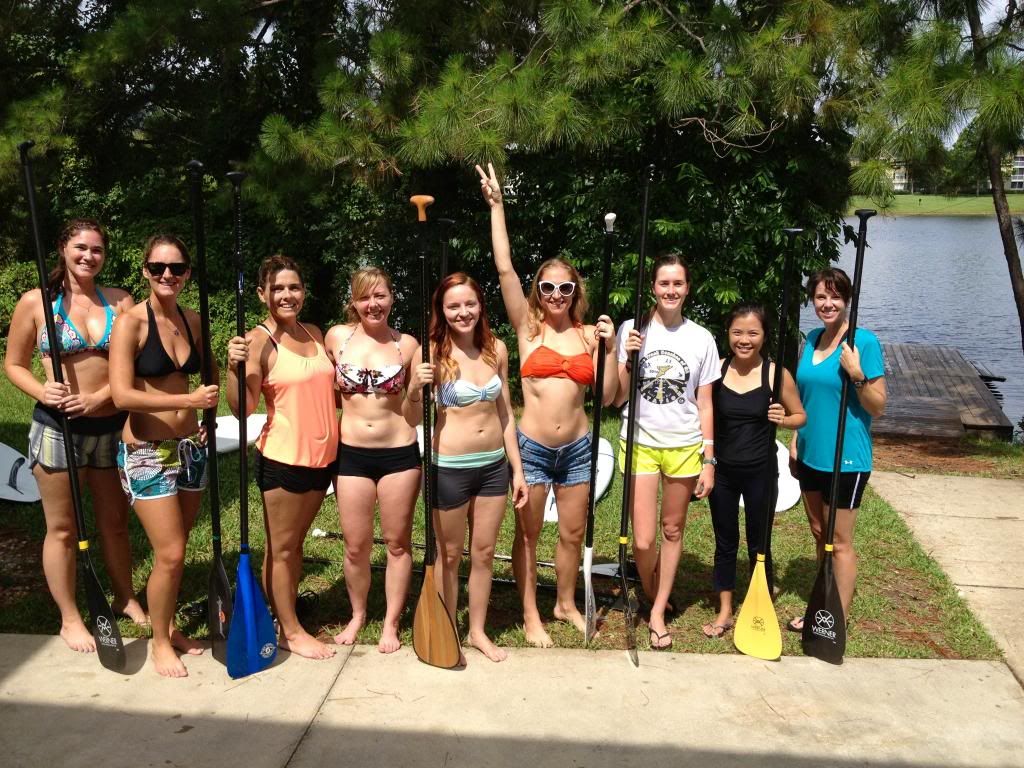 For more information on SUP yoga in Jax, check out their Meetup page at www.meetup.com/supjax.