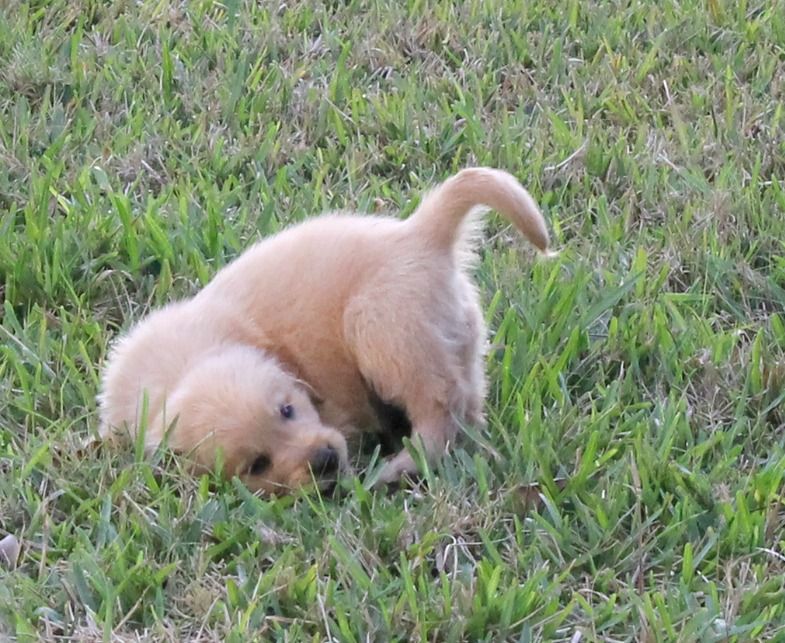 Well guys, meet Percy.
The newest addition to the family.
(This is what we've been doing all weekend!)
He's named after Percy Jackson, The Lightning Thief, and is quite possibly the cutest thing I've ever seen.
A few things about little Percy:
He won't even be 6 weeks old until tomorrow.
His parents are both Golden Retrievers.
He and he and his eight brothers and sisters were the result of an accidental pregnancy.
His human family seemed to know nothing about raising puppies so they weaned them early and sold them on Craigslist in order to be able to sleep again at night.
As for us? We are no longer sleeping at night.
Okay, that's not actually true. But the first night home was the worst, he was up all night that night.
Last night, Casey and Percy slept together on an air mattress on the kitchen floor and we didn't hear a peep from either one of them until morning.
Unfortunately, there was a little puddle on the kitchen floor this morning. But that was it.
For a not-quite-6-week-old puppy, Percy seems pretty down with this house training stuff. He's done all his business outside so far, save for the long overnight stretch last night.
Finally, don't let all that cuteness fool you. There are razor blades inside that little mouth, and he really likes to use them on our toes.
Our yellow lab is so jealous he has almost turned himself green.
Let the good times roll!