Probably the most popular hike in Glacier National Park is the Logan Pass trail to the Hidden Lake overlook.
At only 3 miles round trip, it appears to be a minor investment of time and energy with huge rewards: the highest elevation on the Sun Road, hiking over snow fields (even in July!), alpine tundra, lots of wild life, and amazing scenery.
Tourists flock here, piling out of rental cars and RVs, wearing running shorts and flip flops–and take off up the mountain.
Seriously.
Unfortunately, each time that we've been there, a visitor has needed to be escorted down the mountain by rangers. Either on a back board or in a helicopter.
Just because it's one of the shorter, more popular trails in the park doesn't mean it's the safest.
So we take the necessary precautions: hiking boots, extra clothes, water, hiking sticks, etc.
Then, we take off up the mountain too!
[via
]
The trail starts at the Logan Pass Visitor's Center. It's well maintained with board walks at the lower end of the trail. The stairs help with the initial climb as the elevation rises, but eventually you have to take off over snow field and watch for trail markers.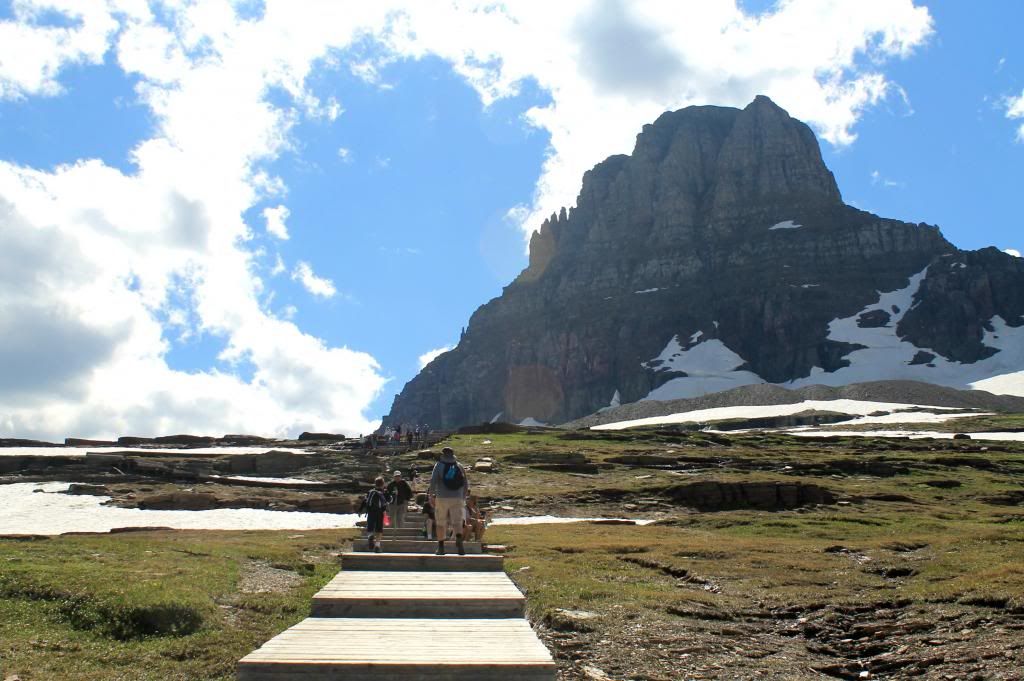 A friendly snow ball fight is bound to occur…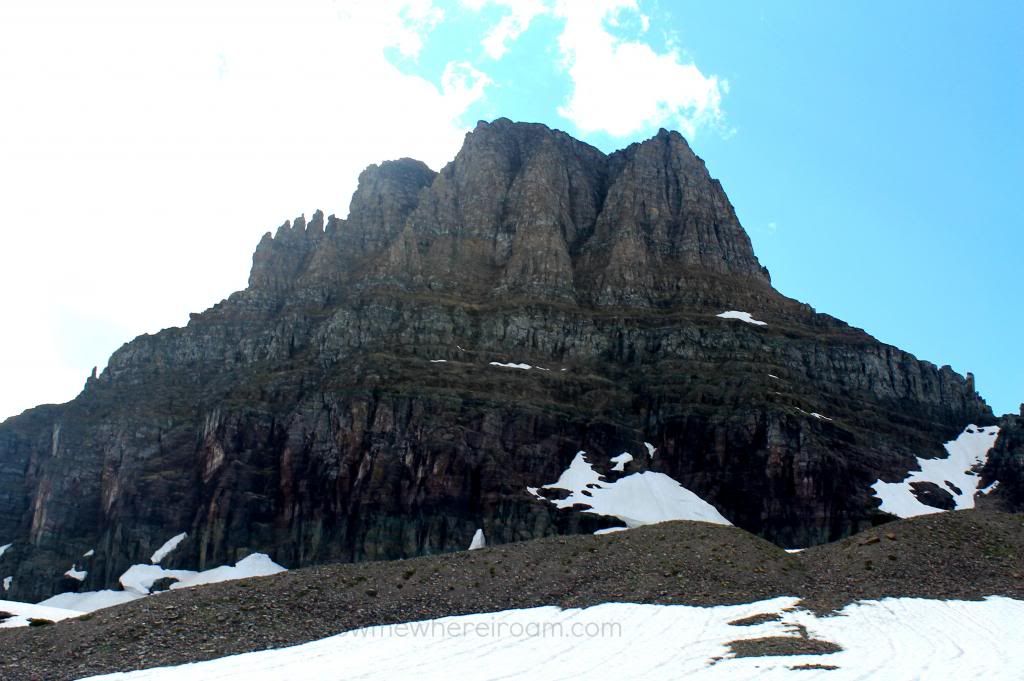 Bad behavior when hiking.
All I can say is, I really needed sleep.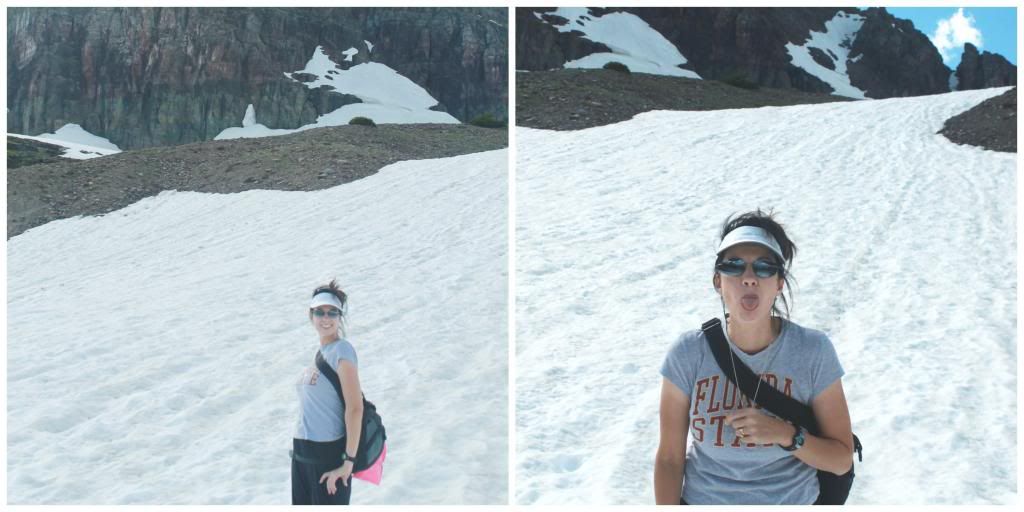 Photo op in front of tons of snow. We're from Florida. It had to happen.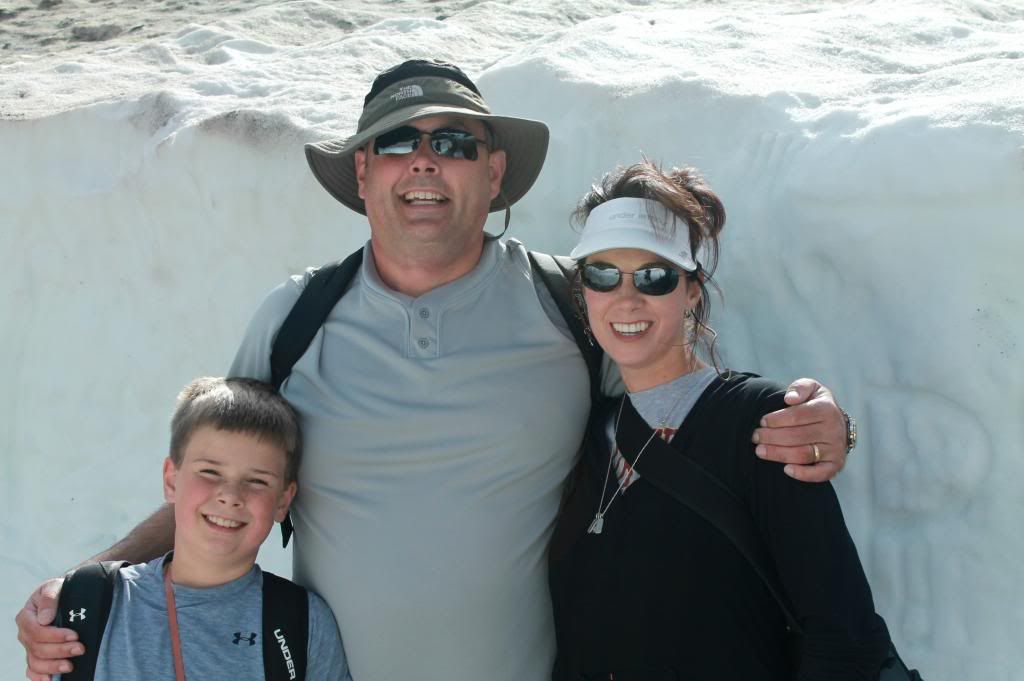 The views!

The scenery!

The photographs!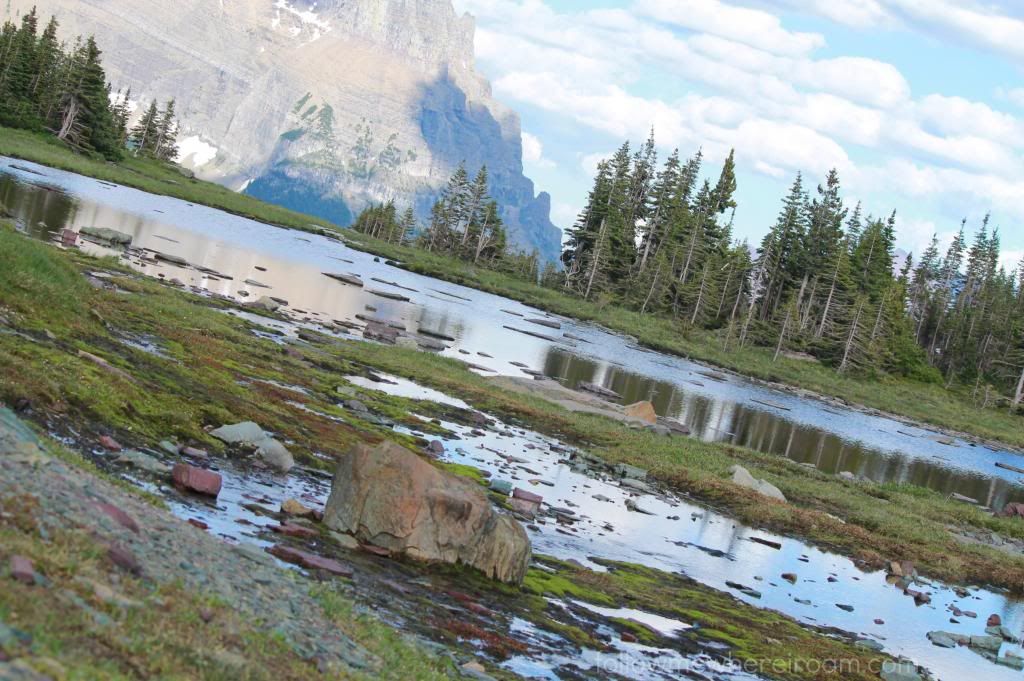 The snow!

The mountains. ♥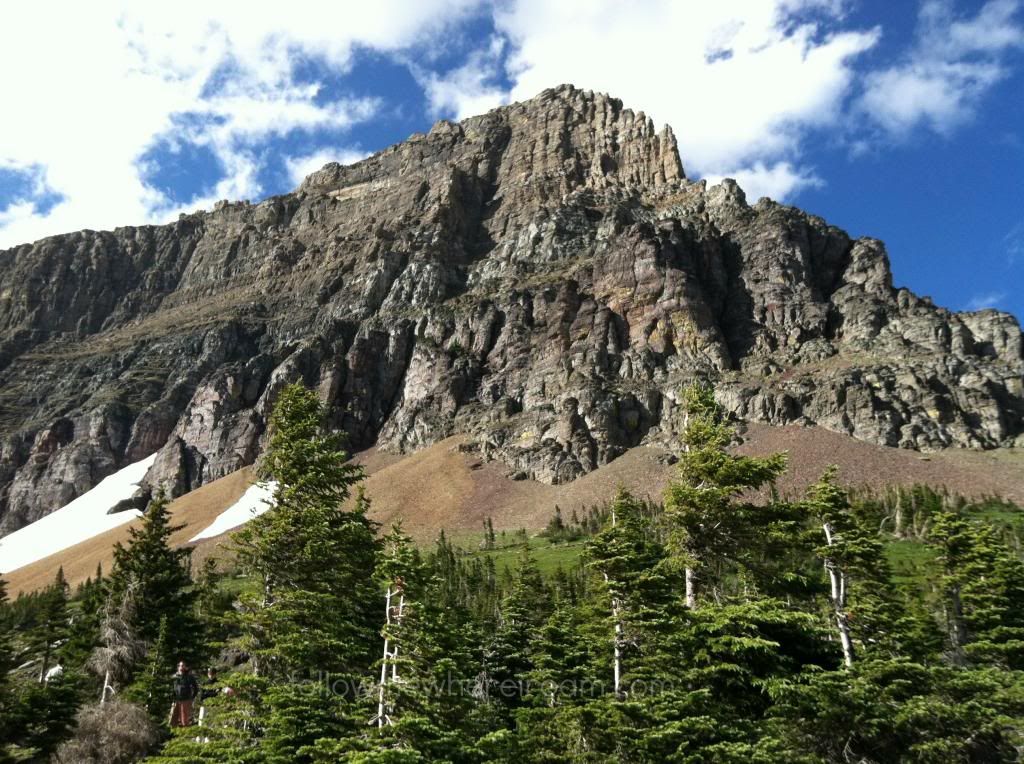 Next up: mountain goats, big horn sheep, and marmots. Oh my!
Question:
Where is your favorite hiking trail?
Subscribe to Where I Roam by Email
See More Travels Here: