Each year we head downtown to watch the Thanksgiving fireworks display over the Saint Johns River in Jacksonville.
We're lucky in that we get a bird's eye view from my husband's office in one of the towers.
Here are some photos of this year's event.
(I especially like the ones of the fireworks bursting at eye level. How about you?)

This is one of the two fireworks barges they brought in this year.
Is it only in Jacksonville that fireworks get launched off of a boat?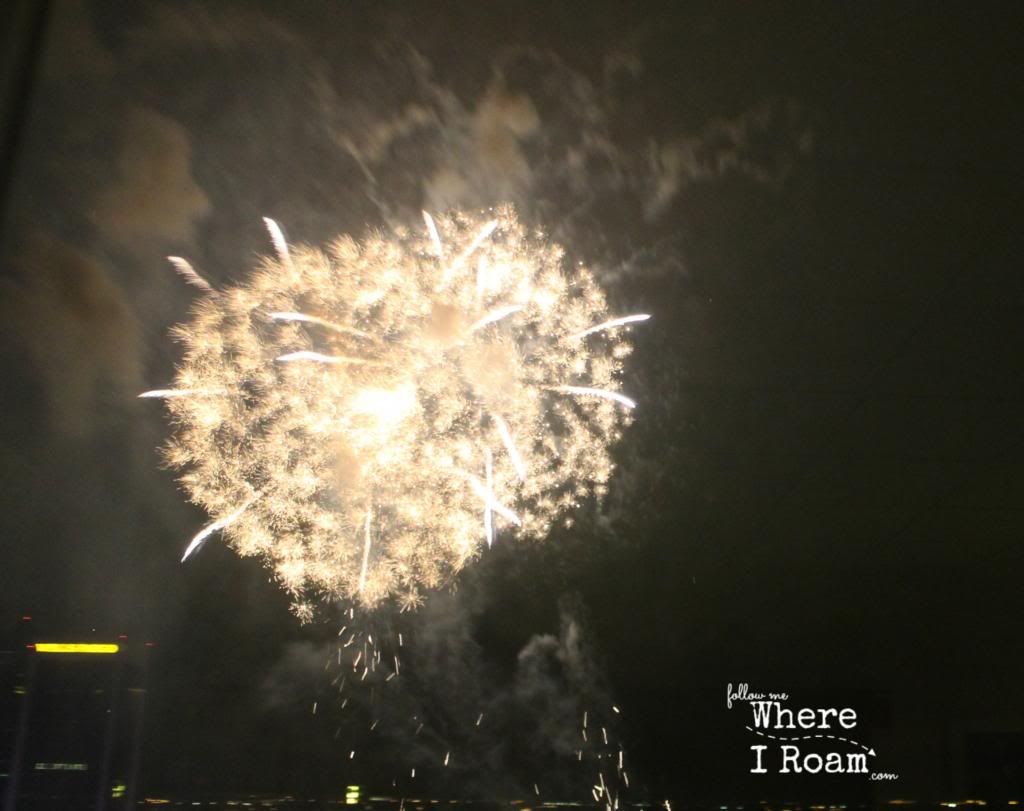 The Main Street Bridge on fire!

The Acosta Bridge–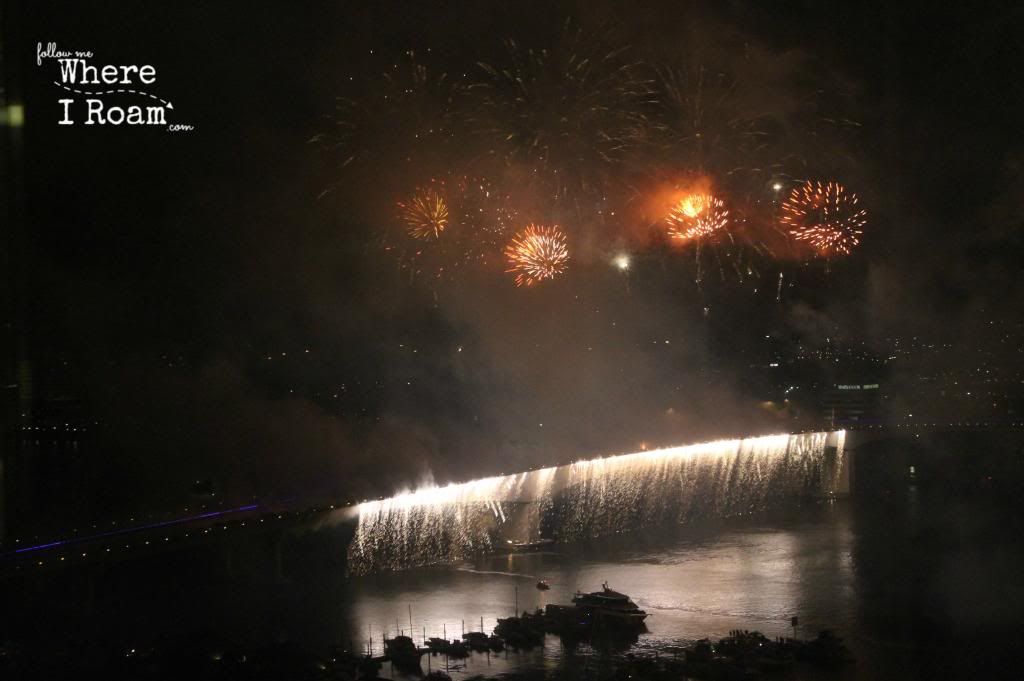 Subscribe to Where I Roam by Email
Twitter || Facebook || Pinterest || Instagram || Portfolio