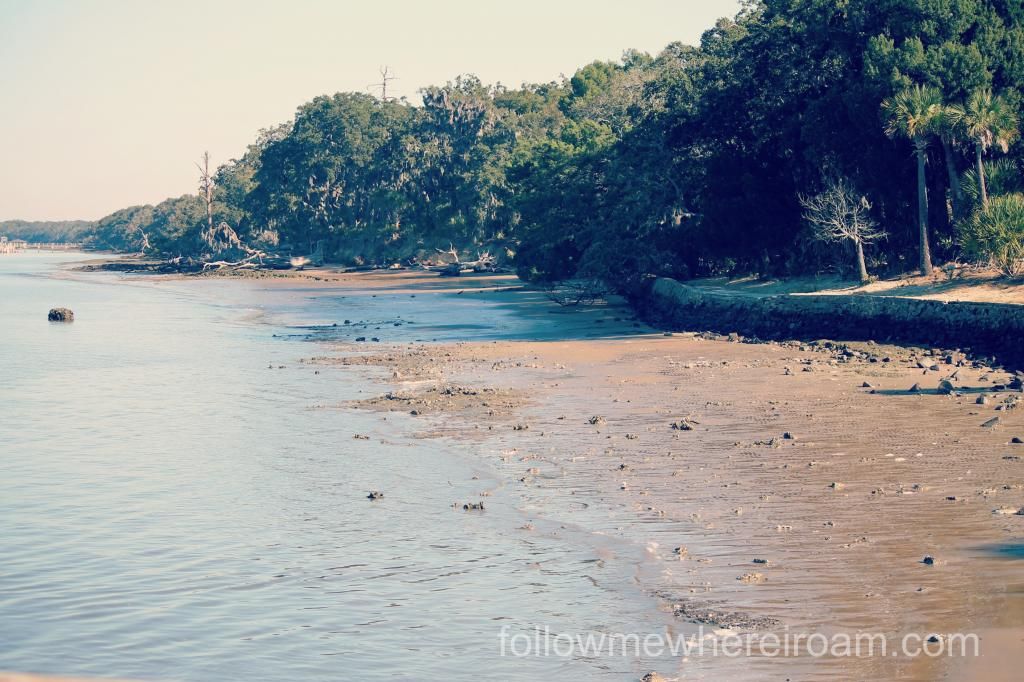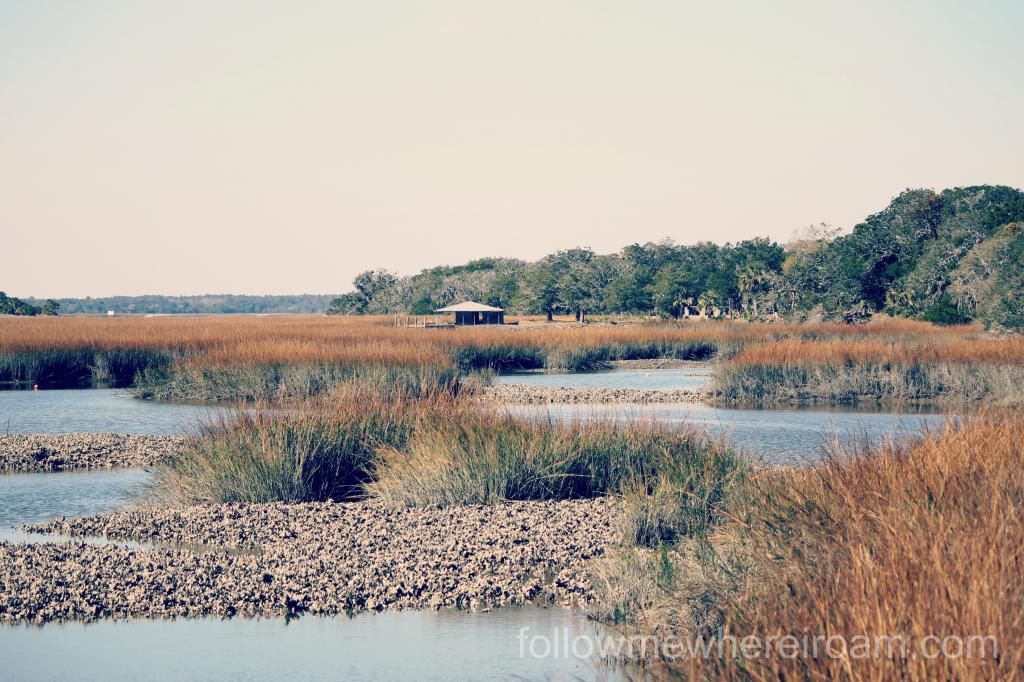 On the Friday after Thanksgiving, we had reservations for twelve on the Cumberland Island Ferry, departing from St. Marys, Georgia, at 9:00 AM.
It was a feat of epic proportion to get all twelve of us out of the house that early in the morning, with lunches and provisions packed, ready to spend the entire day on an uninhabited island.
But we did it.
We loaded into two cars and made the hour and a half drive to the Georgia coast, toting our backpacks full of water, food, layers of clothing (the weather was cold), and other miscellaneous supplies like bug spray, cameras, and sunscreen. We were prepared to spend the next eight hours hiking the island with no cell phone reception and nothing but the scenery and each other to look at. (Every last one of us took a book to read! Ha!)
Expectations were low. Just the way I like 'em.
Believe it or not, even with three testy teenagers and one pre-teen among us, we had a really good time. Wind burned, exhausted, on our feet all day while hiking a deserted (except for the wild horses and throngs of tourists) island, it was our kind of good time (
10 miles over snowfields ring a bell?
It should.)
But, a remarkable thing happened: we had no choice but to talk to each other and we actually enjoyed it.
Enjoyed it so much, in fact, that a return trip has already been suggested and requested for next year.
Mad props for Cumberland Island!
And it just goes to show, give me warm cold cut sandwiches, discontinued Hostess cakes, a frisbee, and extremely low expectations and I can throw a party.