After getting rained out on Friday, our surf lesson finally happened on Sunday morning.
We met Dustin from Saint Augustine Surf School on Crescent Beach for the first surf lesson either of us had ever taken in our lives.
I'll tell you right now, for me, this was a humbling experience.
For my Soul Sista…well, she snapped to her feet like a jungle cat and rode her very first wave all the way to shore.
Little booger.
I fell off my surf board approximately 535 times before finally figuring out how to stand up.
And then I rode a few waves all the way into shore too.
It was a good day for us both. I just had a slower start. ☺
This photo would be so much better if my eyes were actually open (doh!)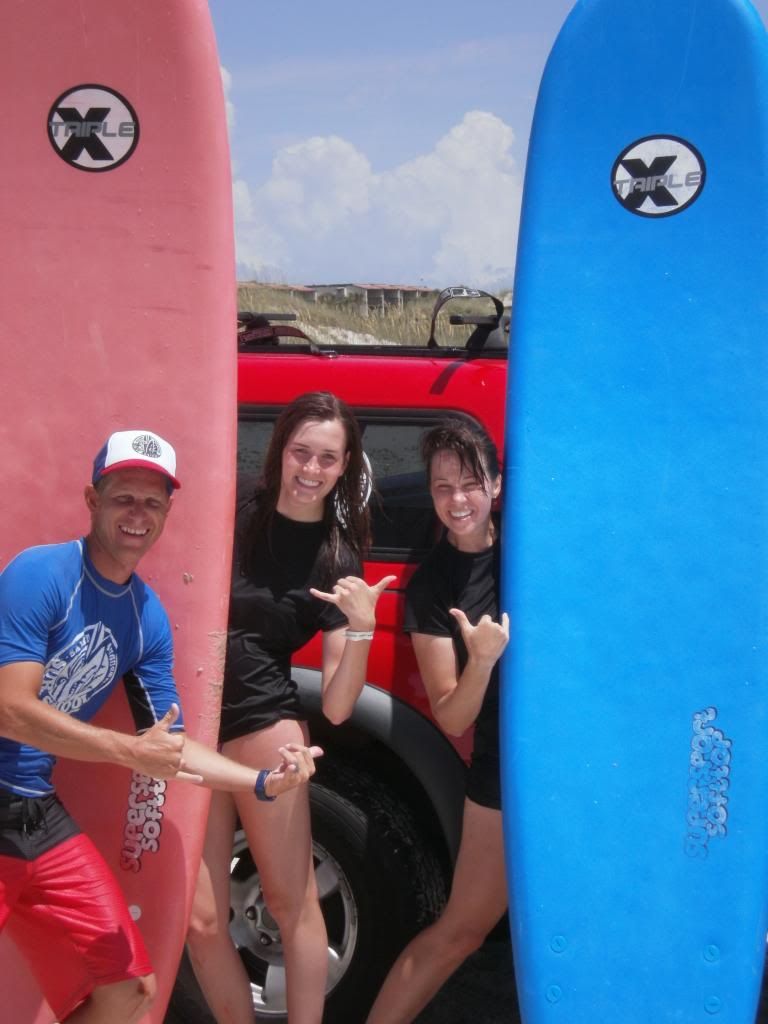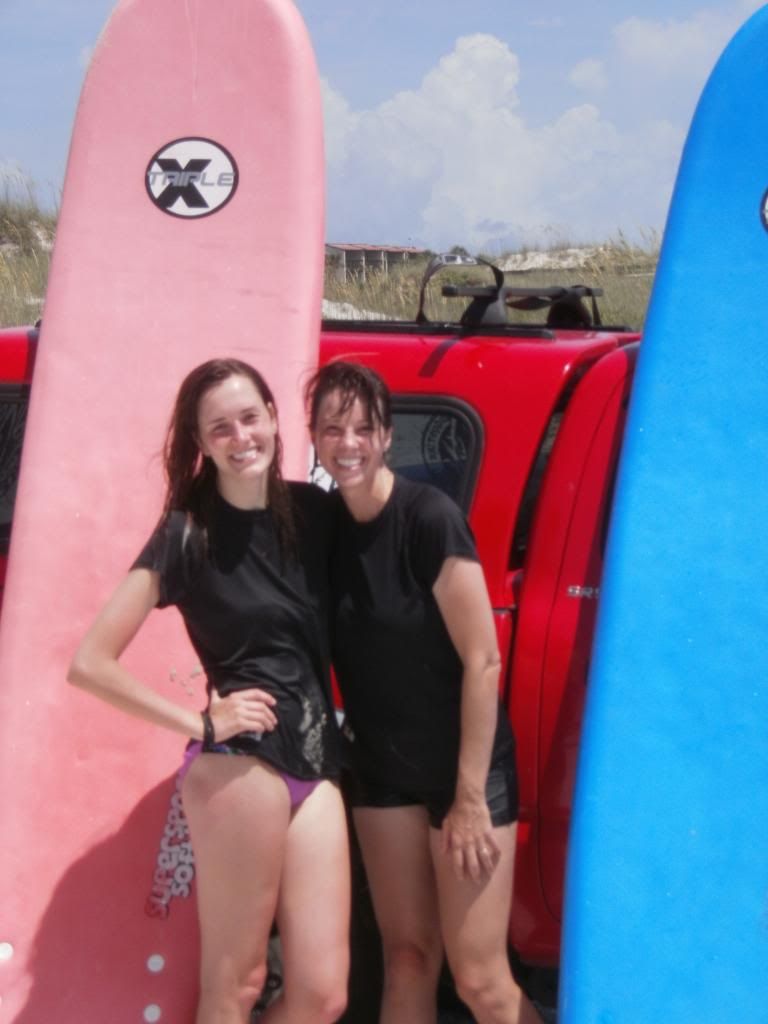 According to his website, Dustin is the owner and head instructor of Saint Augustine Surf School and has been coaching people how to surf since 1998. He may be a surfer first and an instructor second, but I found him to truly possess the gift of teaching. He understands that successfully instructing someone is both a physical and mental endeavor. There was no doubt in his mind that I'd be able to surf during our lesson, and therefore no doubt in my mind either.
I'm probably not meant to be a world class surfer, but I'm certainly looking forward to seeing Dustin again and giving surfing another try. I think the All Moms Surf Camp has my name written all over it.