This weekend kicked off the first home game of the season for the Seminoles and we were at Doak Campbell Stadium to cheer them on.

What's required to intimidate all opposing teams and all incoming freshman? A bronzed warrior on a horse holding a flaming spear of course.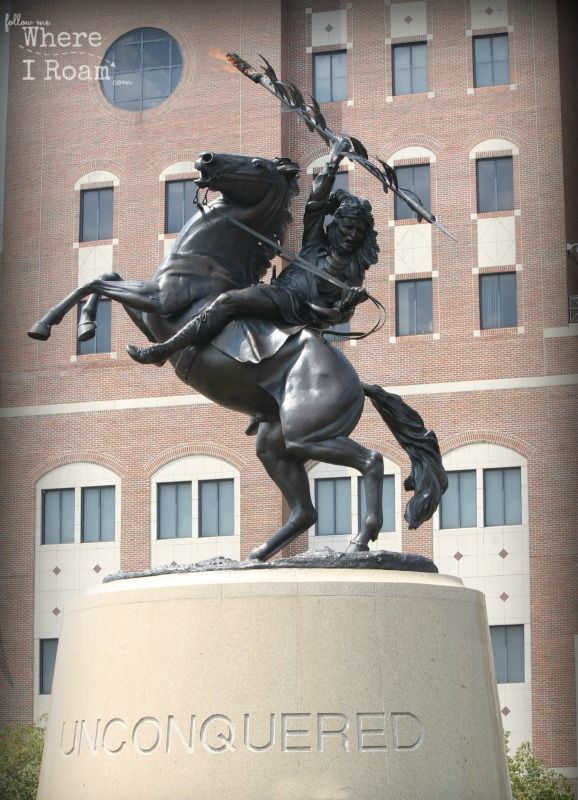 It was true when I was a student and it's still true now: Tallahassee in September is hotter than hell. So watching from the skybox was especially nice.

The Marching Chiefs…

can spell!

Don't you kind of expect to see zombies chasing them out of the locker room?
No?
Just me?
Guess I've been watching too many episodes of The Walking Dead.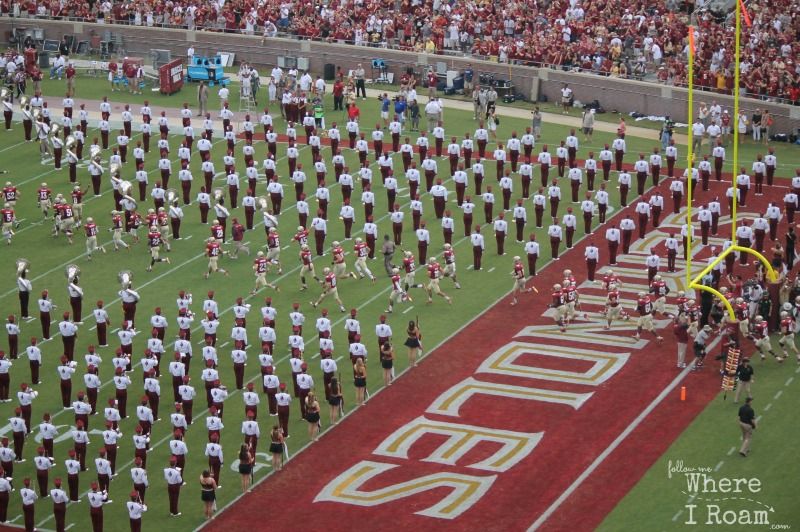 More looking up the cheerleaders' skirts. Cracks me up every time!
Get it?
Cracks me up?
Never mind.

This was a random picture of the field with a mix of Marching Chiefs, Golden Girls, Twirlers and Cheerleaders.
Not sure who our ambitious Golden Girl was posing for, but she was really into it.

Chief Osceola is always my favorite.
Even if he is a bit politically incorrect.

And I especially love Renegade.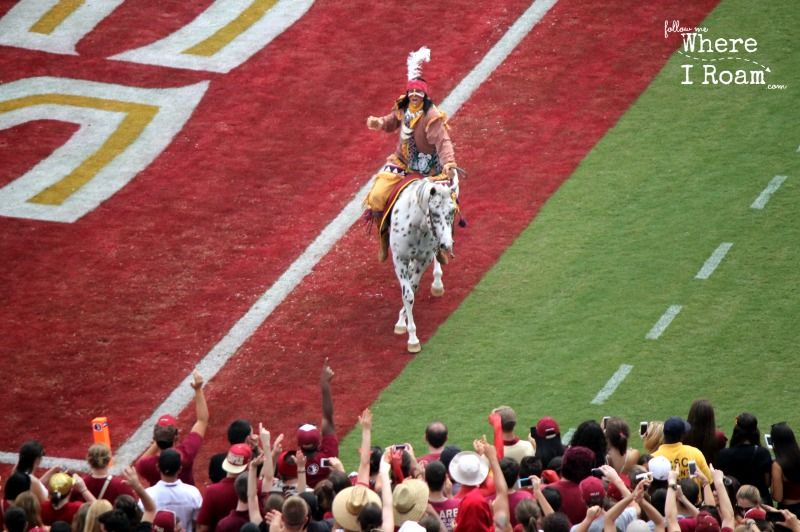 Talk about a well adjusted horse.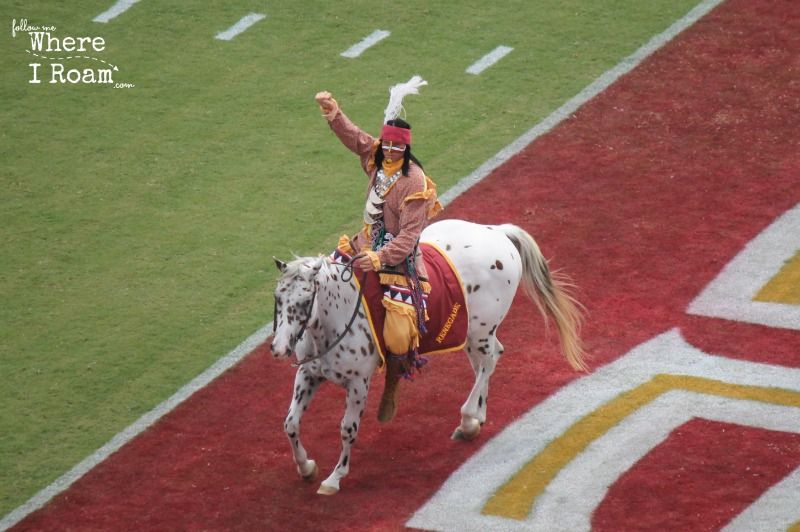 In the middle of all those people, the crowd noise, and even an open flame, he still does his thing.

Although he wasn't rearing on command this past Saturday.
Maybe he's a union horse and it wasn't time for rearing just then.

Chief Osceola still threw down the flaming spear to signal the start of the game, with or without Renegade's cooperation.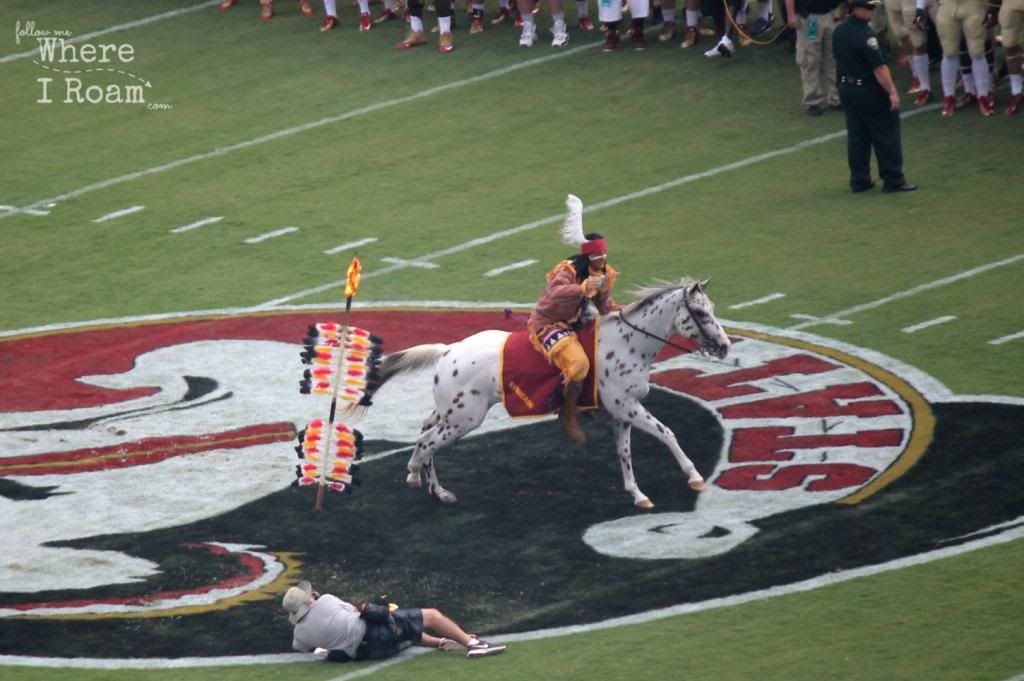 Nevada basically got annihilated.
It made for a rather boring second half.
But, good job Noles!
When you don't have to pay attention to the score, you can focus more on drinking games and anyone who's gone to Florida State knows that's where the action's really at.
Subscribe to Where I Roam by Email
Twitter || Facebook || Pinterest || Instagram || Portfolio