A week in the woods just isn't a week in the woods unless you go camping for part of it.
Last year, we really went camping. This year, we spent the night in a dry cabin at the East Glacier KOA campground. Believe it or not, we were warmer in the tent.
But alas, that wasn't the KOA's fault.

When I booked our cabin over the telephone, we were told it had heat and electricity, but we would be using the campground showers and restrooms and to bring our own linens. In preparation, we stopped at Costco and picked up some pillows and two fleece sleeping bag liners (the kiddo had room in his suitcase to pack his sleeping bag from home). Since the cabin was heated, we figured that was all we would need.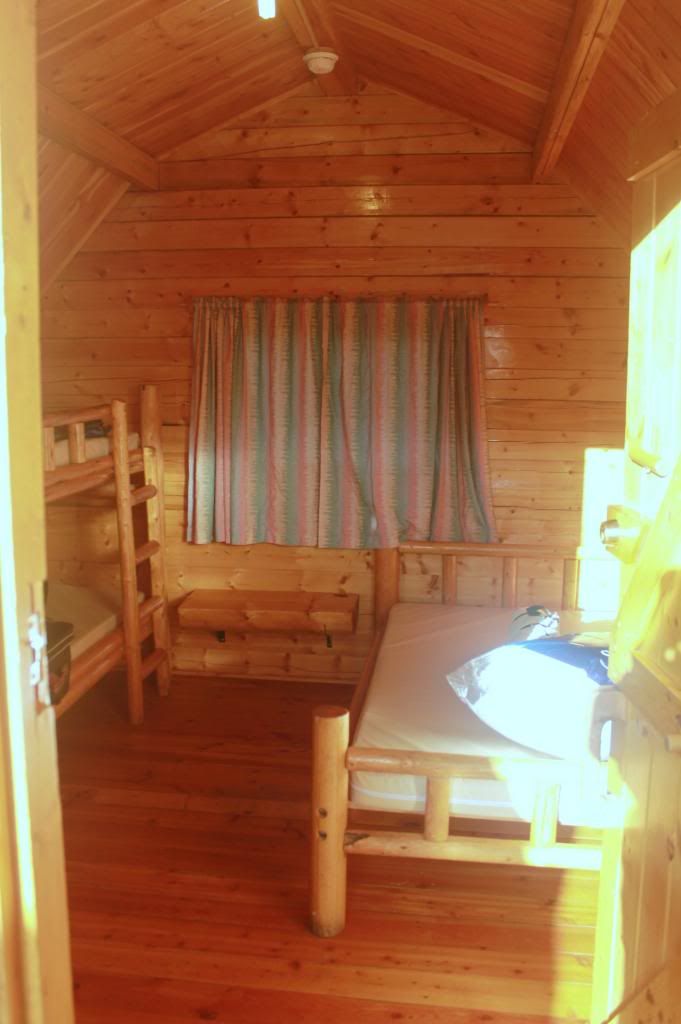 Before arriving at the KOA, I wasn't sure what to expect. I'd stayed at campgrounds before, but in a pop-up trailer. This was the first time I'd ever stayed in a dry cabin or at a KOA facility.
It was amazing! I was so pleasantly surprised!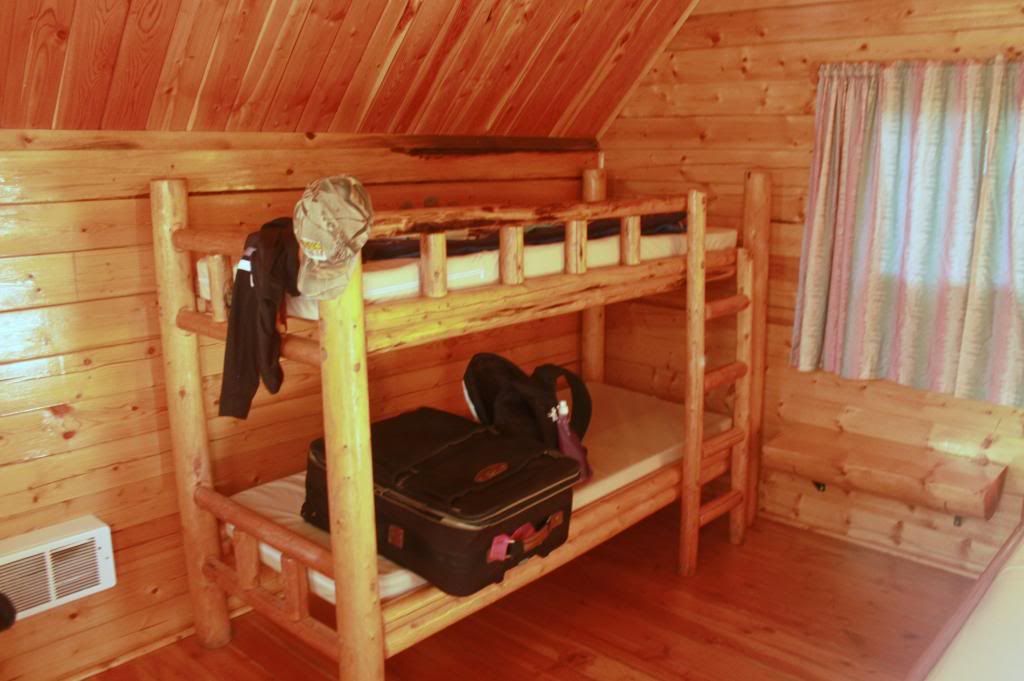 Our cabin was clean and cute, with a double bed and a set of bunk beds. The mattresses were covered in a plastic material, so there were no weird stains or smells or creepy crawlies waiting for us.

The cabin was clean and comfortable, and the campground amenities were amazing. The KOA offers pizza delivery directly to your campsite or BBQ dinners for purchase every evening from 5-10 pm. We had a cooler with us and made our own sandwiches, but it was nice to know we wouldn't go hungry regardless.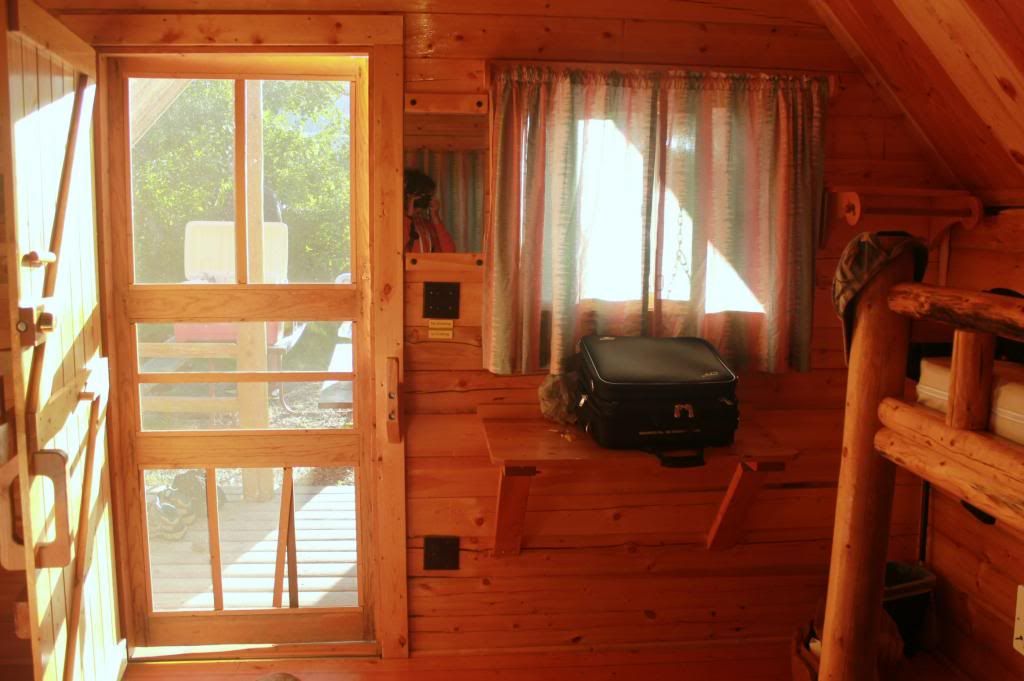 In addition to an enormous pool, hot tub, and free wifi, the KOA gave us the added bonus of being just outside Glacier National Park. That made it much easier to get over to the St. Mary Visitor Center for the 9:30 pm ranger-led stargazing program.
We got to see the rings of Saturn through a telescope. It was one of the coolest things ever (and looked very similar to the linked photo!)

Since it doesn't get dark until really late in Montana in the summer time, it was actually dusk at almost 10 pm while we were driving over to stargaze. On the road leading out of the campground, we found this guy moseying along. What you can't see in this photo is that just off to the left is the campground. Kids were playing in the pool with a bear strolling by. Wild!
I guess, here in Florida, it's equally wild that we swim and water ski in lakes and there's likely an alligator nearby too. All depends on what you're used to!


And I bet you're wondering why the tent last year was warmer than the heated cabin?
Because hubby left the window open. And nobody remembered to turn the heater on. And just before we went to bed, there was a really big moth buzzing around inside and hubby tried to swat it with his shirt, knocking the only light bulb out of its fixture, so that we couldn't see the knob to turn the heater on until morning–which also happened to be when we figured out that the window was still open.
Which makes for a good "frozen in a cabin in bear country" story.
*For more information on the St. Mary/East Glacier KOA campground, visit their website: http://koa.com/campgrounds/st-mary/
See more Glacier Country Here:
Subscribe to Where I Roam by Email
or Follow Here: Twitter || Facebook || Pinterest || Instagram || Portfolio