Last night our best local friends came over so we could all go trick or treating together. Everyone dressed up–(the adults too!) and we walked, and walked, and walked. The candy haul was off the chain crazy. The boys had the. best. time. ever.
Having great friends is an amazing gift that I tend to overlook more than I'd like to admit. I get busy with work, family, school, chores, and daily life and I don't stop often enough to recognize just how important my true friends really are to me. Friends make life sweet and happy. Sharing time with the people you care about, have fun with, and are comfortable around–just being you–is what makes any day special. It's not the holiday we celebrate, it's celebrating the holiday together that matters.
Because, you know, anybody can dress up like a zombie, but unless you have a grim reaper to share it with? It's a rather meaningless pursuit.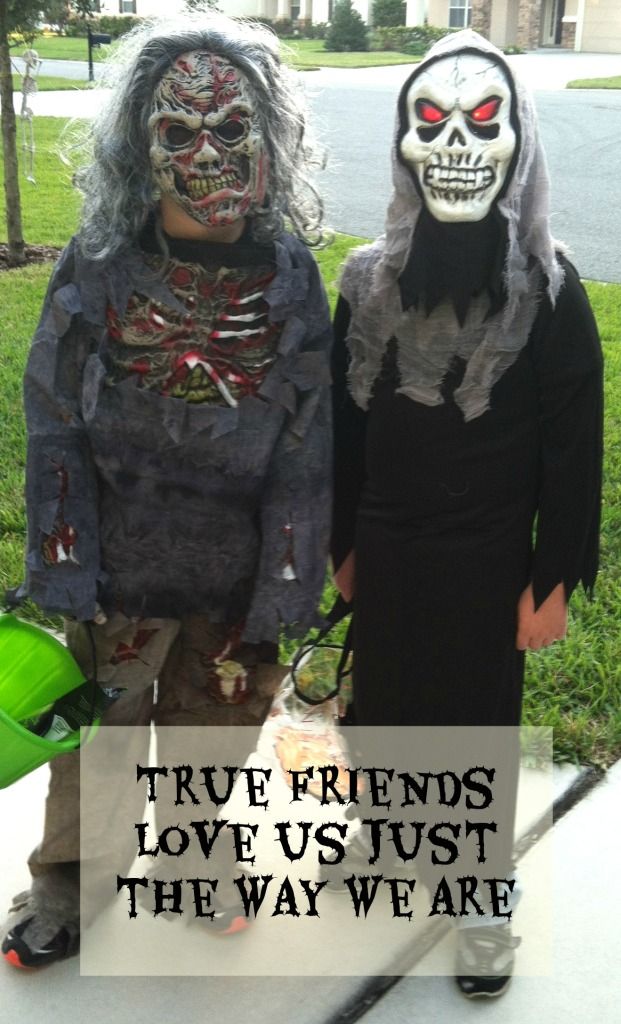 So last night, we drank pumpkin beer and spiked hot apple cider; we ate my version of "chili" out of the crock pot while the boys traded candy and counted their loot. We laughed and acted silly and blew off some steam.
It was just what the doctor ordered.