If you've been watching the action on instagram, you probably already know that we are back in the hot box south. Our plane landed last night at 10:45 (east coast time) to a balmy 82 degrees and 99% humidity.
(Hard to believe that only 3 nights ago we were freezing our butts off in an East Glacier campground!)
Ah, such is life in Florida.
But I took about a million photos and now I get to re-live our trip right here with you!
I know, I know… try to contain your excitement!
First, let me introduce you to the lake house in Kalispell where we spent our first four nights:

I found this lovely bi-level home on Foys Lake while shopping for vacation rentals on VRBO.
The owners maintain their lovely (year round!) living quarters on the top floor and they rent out the lower level to vacationers.

The owners, Bill and Lynn, told me that even though the lake is fed by a warm spring and not glacial or snow melt, it still freezes in the winter 14-18 inches and the locals build huts for ice fishing and the kids use it as an ice skating rink. Being the Florida girl that I am, I'd love to go back and see it in the winter. I honestly can't imagine how it would look covered with ice and snow!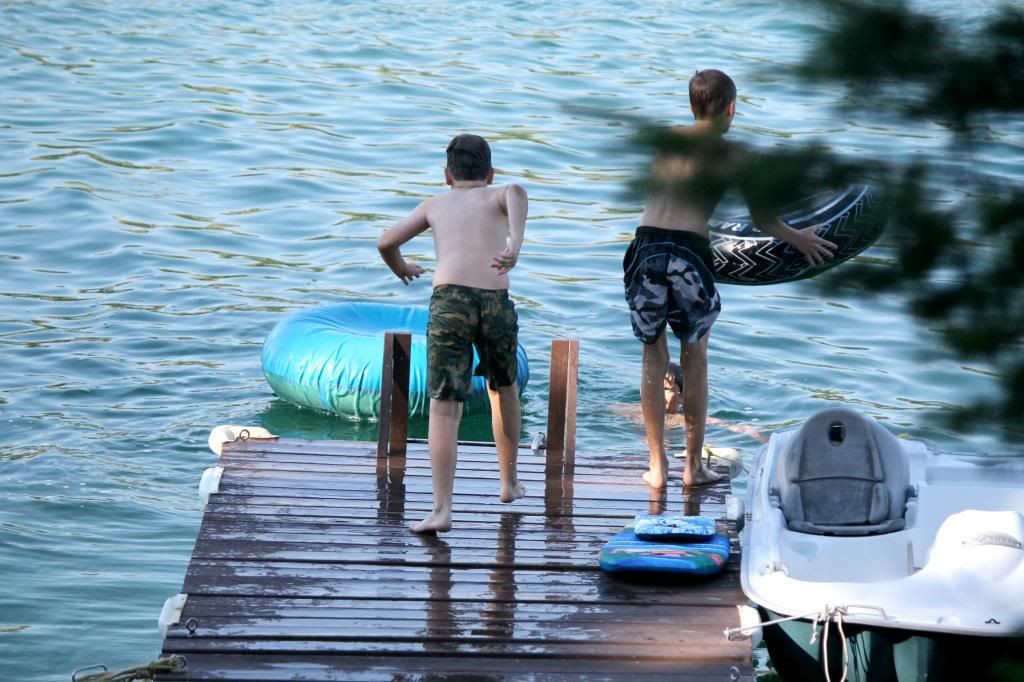 As you can see, in the summer the water might be cold but it's tolerable and the kids couldn't be kept out of it. This was a friendly game of Wipe Out happening here.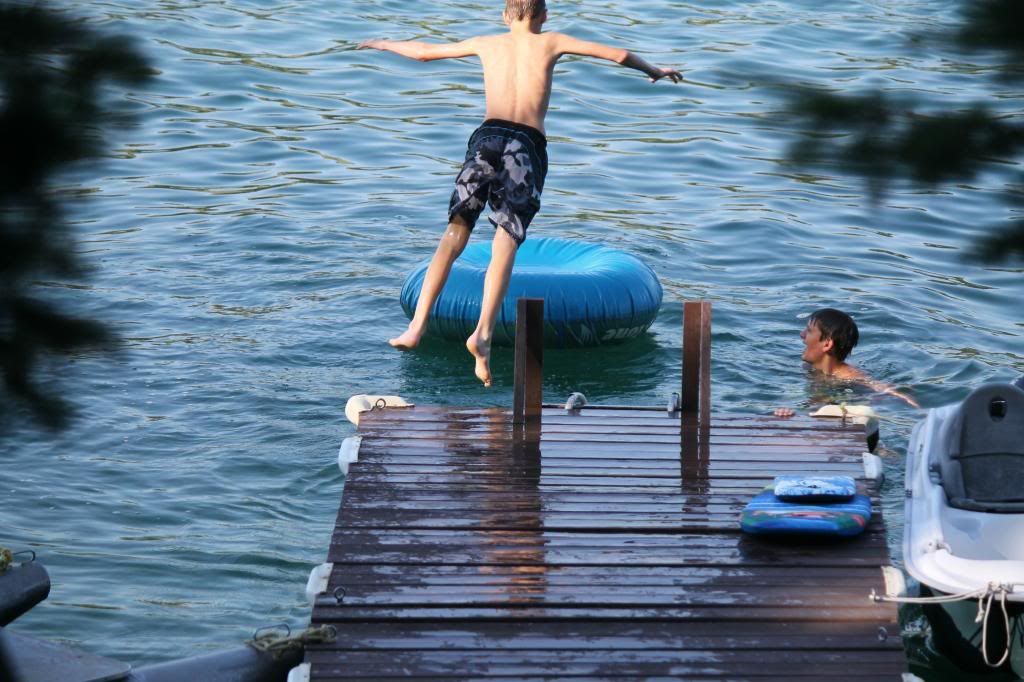 We thoroughly enjoyed using the paddle boats that were provided, although I sat this trip out so that I could capture the adventure via photography. I'm selfless that way.
(I was also wearing four layers of clothing over my bathing suit. That lake was frosty.)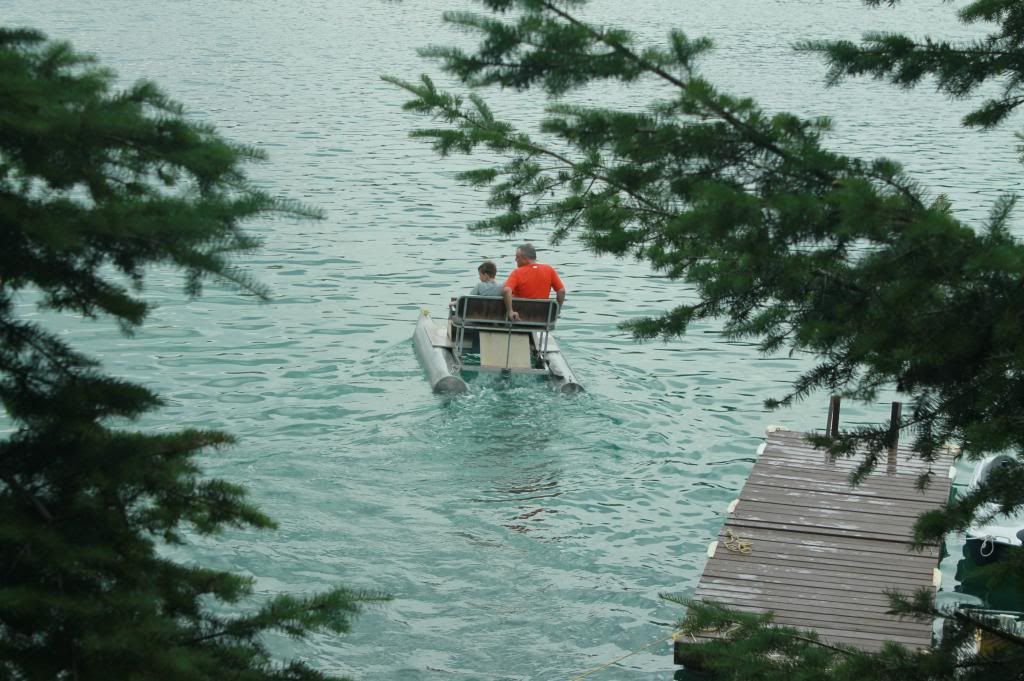 Far and away, the best thing was relaxing on the back deck and soaking up the view…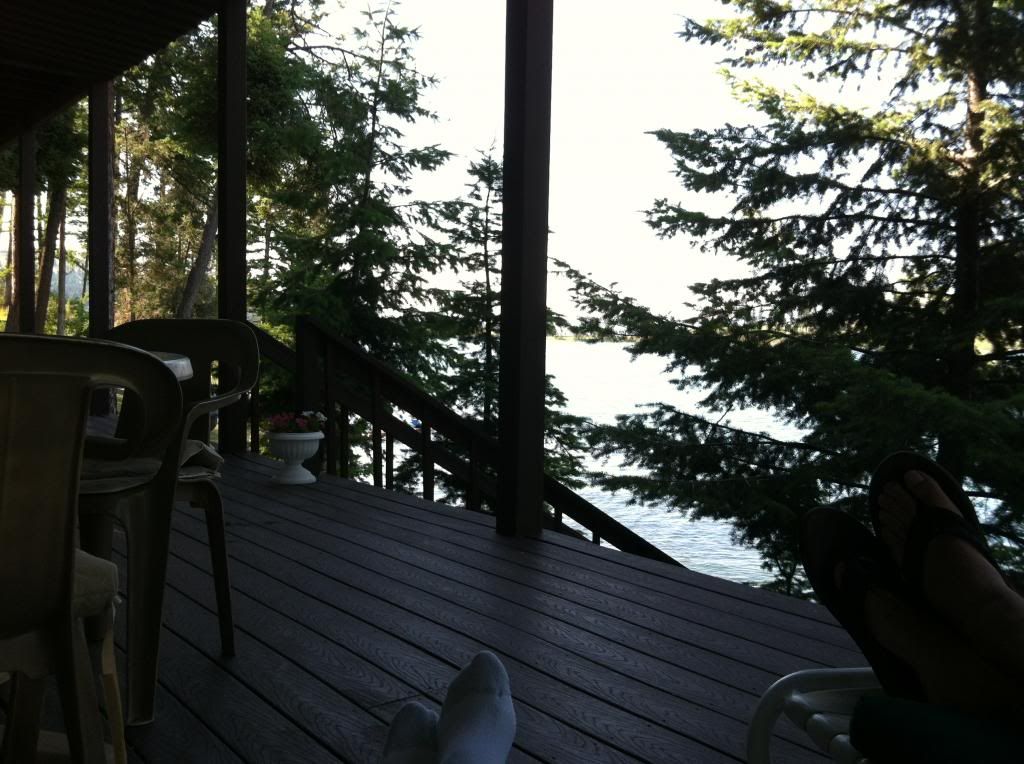 and after a rather stressful year at home, this was the perfect kick-off to a summer retreat we so desperately needed.

*If you'd like more information on this gorgeous vacation rental, you can check out the VRBO listing here: http://www.vrbo.com/140459
Next up: rock climbing with Link!
I'll post those photos soon.