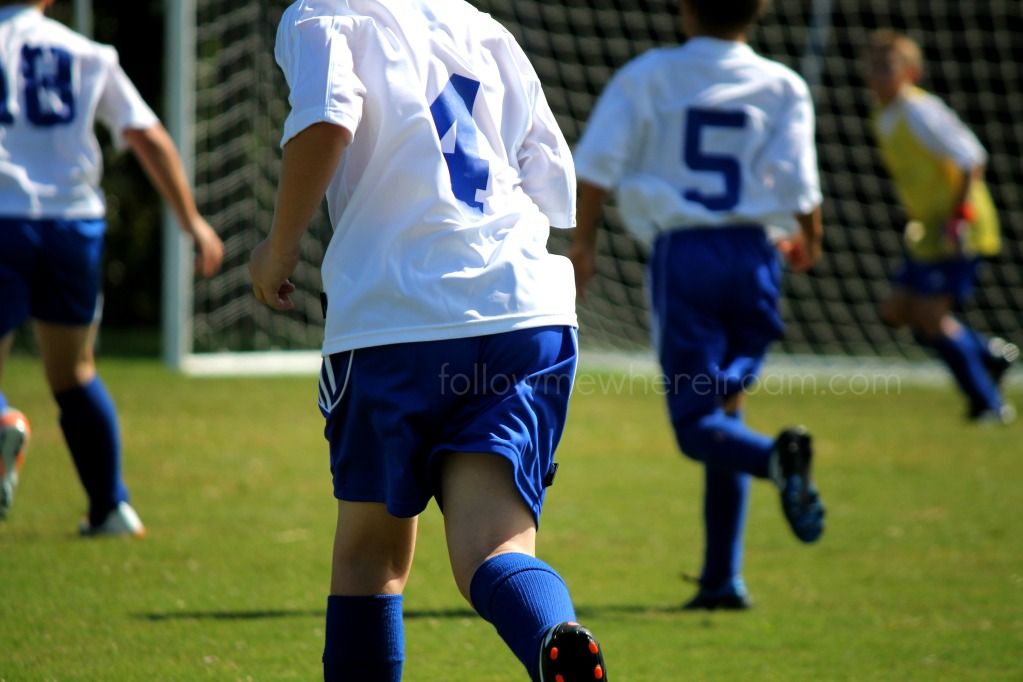 As a parent, I've found myself sitting on the sidelines, sweaty, hot, holding a long-lensed camera with titanium dioxide thickly covering my nose and thinking:
This is it? This is my life? This is what I worked so hard for?
Years of studying, getting good grades, pulling all-nighters, honor society, graduation, graduate school applications, landing a good job, and another good job, then working my way up through the ranks, tapping on the glass ceiling, and then giving it all up for…
Sweat.
Sunburns.
Soccer fields.
Elastic waistbands.
Excessive photo taking.
Suburbia.
Parenthood.
It can be a little bit of a disappointment, when the kid you once were who wanted to rule the world becomes the parent on the sidelines cheering on someone else so that they can believe that they might be able to rule the world someday.
But this weekend I was reminded of just how lucky I am to get to live these moments.
On Friday afternoon, we were out running errands and eating burritos in our neighborhood when we saw a car accident in front of my son's elementary school. It was a typical weekday afternoon when a mom, getting off of work, picked up her two young sons from school. She was headed home, probably thinking about what to make for dinner or how much homework needed to be done. She pulled out of the school parking lot, turned left, and was broadsided by another car.
The laws of physics were not kind in their application to this event.
The wreckage looked unsurvivable. The passenger compartment was mangled. The woman and one of her sons had to be extracted using the Jaws of Life. What should have been a typical Friday afternoon for that family turned into a day two of the three of them will never forget.
The boys were taken to our local children's hospital, the mom was transported to an area trauma unit.
The mom did not survive.
This weekend while I was sweaty and hot, happily snapping photos on the soccer field, those boys lost their Mama. As a Mama, I know that there is no place that a mother would rather be, ever, than with her children and yet…she's gone. In the split second it took for her to pull out of the elementary school parking lot, who she is, who she was, and who she was going to be, ended. Right there. That fast.
It's a tragedy. It's a reminder. Love your life. Hug your kids. Be conscious of the gift that life truly is. Recognize the joy of getting to spend your precious moments with the people you love. Appreciate your family. Say I love you. Tell them often. Mean it.
Enjoy every minute. The next one is not guaranteed.