[Photos taken July 2012:]
As we were making our way back across Glacier National Park from the East Glacier side
over to the West Glacier side traveling along the Going to the Sun Road,
we were up near Logan's Pass (the very top of the mountain)
when something interesting began happening.
Clouds started rolling in.
We looked on in amazement as the air turned thick right before our very eyes.
We rolled the windows down in our rental car.
We stuck our hands out and tried to "grab a cloud."
It was one of the neatest experiences, from that vantage point,
to watch a weather front literally roll in.
This wasn't Doppler radar; this was real life.
Something you lose sight of while on vacation: the weather display wasn't cued up
especially for us to give us a well-rounded experience of Glacier National Park.
It was a problem. It was dangerous.
It got scary fast.
We were very high up on a mountainside and we couldn't see the back of the car in front of us.
We couldn't see the mountainside. Or the guard wall. Or the steep drop off that we knew was there.
We couldn't see the ground (which we knew was a long, long, long way down.)
In fact, that cute little hilltop sticking out of the clouds was actually a peak elevation of around 4,000 feet.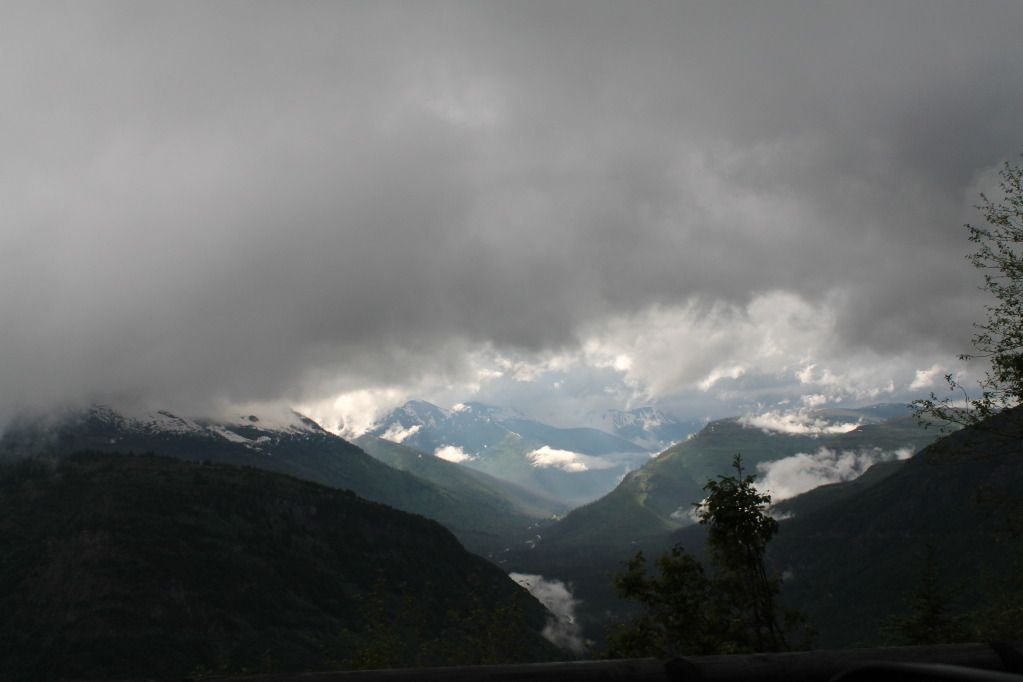 The bad weather that rolled in on top of us during our drive produced heavy rain
which led to rock and mud slides. Several cars were stuck on the mountain
over night because of road hazards.
We were far enough ahead of the weather that we were able to keep going…slowly.
We made it over the pass and down the mountain on the other side.
From that lower elevation, we could look up and see the cloud cover
we'd just been driving through. Puts it in perspective, no?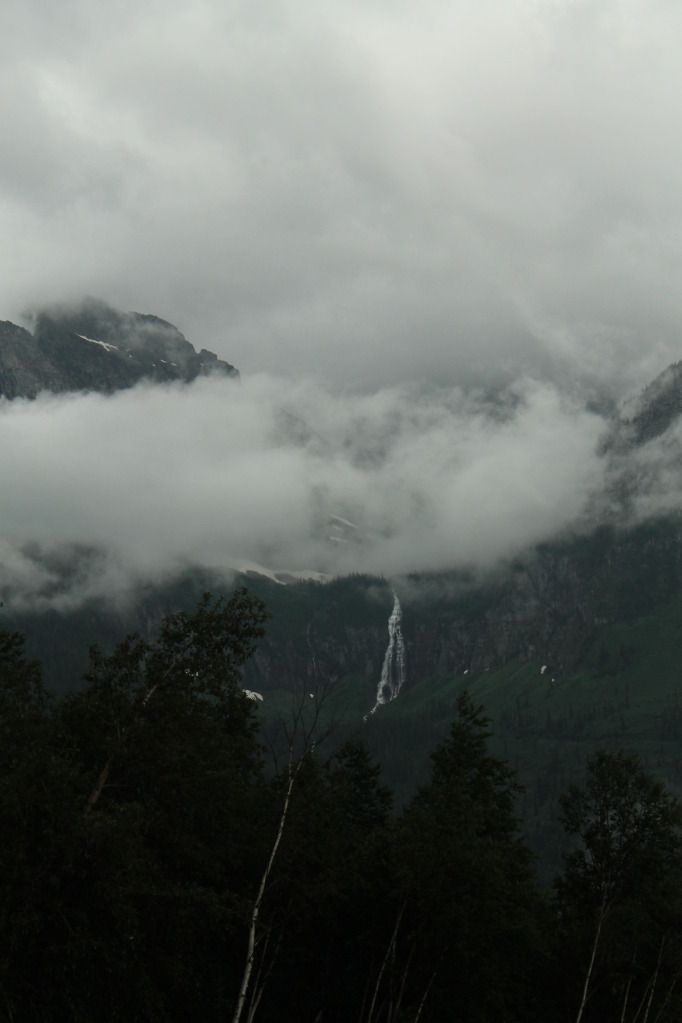 Even at the lower elevation, the clouds were still thick and low.
Fortunately though, they stayed above the windshield for the rest of the drive.
And even through the thickest of clouds…the sun still broke through every so often.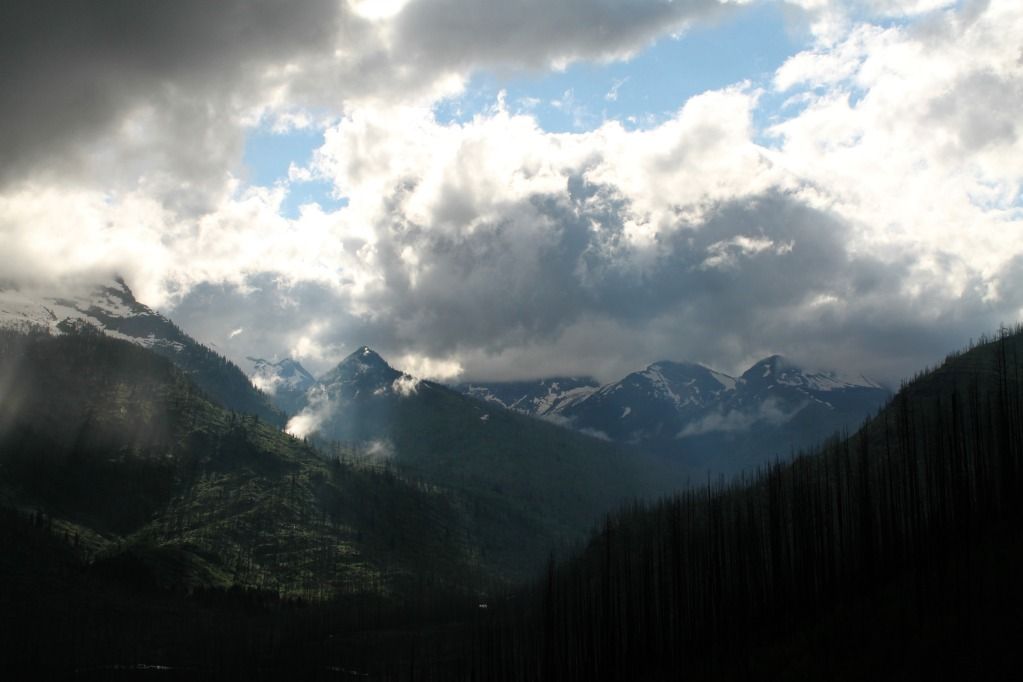 Lighting up the world one little piece at a time.