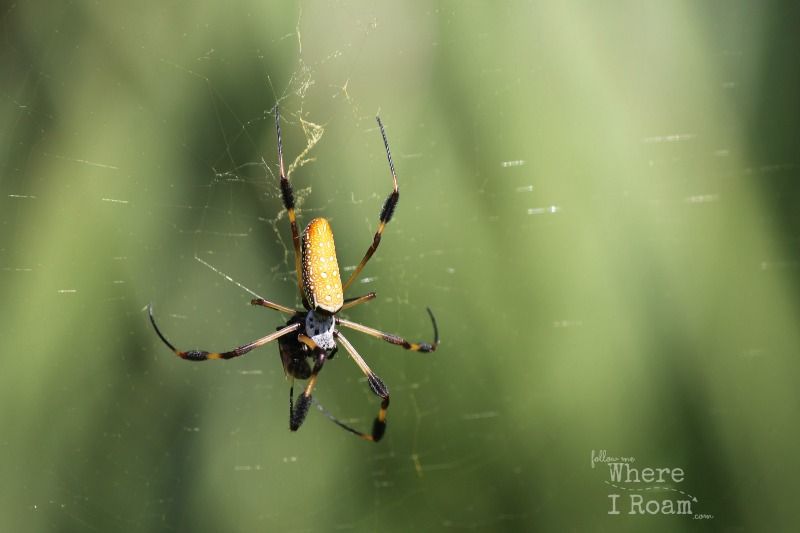 Every fall we get great photos of the huge golden orb weaver spiders that build their webs in the woods around our house.
Last year, we named our token golden orb weaver Achmed the Terrorist.
And since that seemed so appropriate, this year allow me introduce you to Achmed part deux.
Originality is clearly at a premium around here.
Further Viewing:
More macro photography here >>>
Glacier National Park photography here >>>
Even more photography? Well, if you insist! >>>
Subscribe to Where I Roam by Email
Twitter || Facebook || Pinterest || Instagram || Portfolio