We left Florida on Tuesday morning, catching a 9:30 flight to Denver, grabbing a connection to Spokane and then driving another 4 hours back east to Montana.
Even though we'd been traveling for 12 hours by the time we arrived, our first stop was the the Tuesday evening farmer's market in Whitefish.
One of my very favorite things…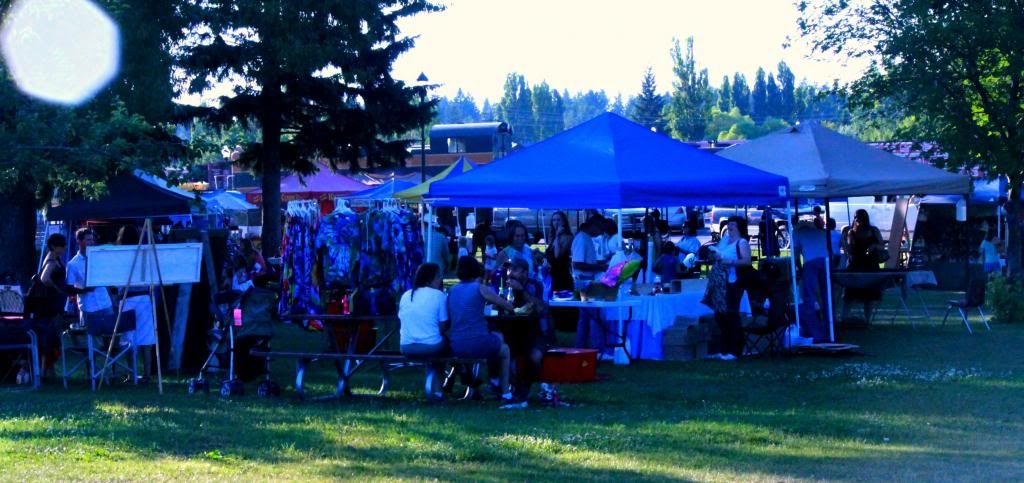 Our satisfaction with any trip directly correlates to how many animals we get to pet. We found this gorgeous 2 year old Bloodhound, Kona, at the farmer's market. He helped get our trip off to a great start!
(If I don't have dog hair on my black pants at all times, life just doesn't feel natural. You?)

By the end of the long travel day, we were so happy to be out of the planes and car–but let's just say the kiddo had it coming.
It started on the way to the airport:
"When will we be there?"
It was 7:00 AM.
Seriously? At that point we were still approximately 2,000 miles away from our destination.
On the first plane ride, "How much longer?"
On the second plane ride, "How much looooong–errrrrrr?"
At least 50 times during the 4 hour car ride, "HOW MUCH LOOOONNNNNGGGGEEERRRR?"


After a little revenge, Mom's feeling a lot better.
How do your kids handle long travel days?
How do you handle your kids???