Located in the big field behind the POW monument, is the actual site of the Andersonville Prison Camp. Many of the "Union" states have erected monuments in honor of the men who were captured and incarcerated at Andersonville while fighting the Civil War.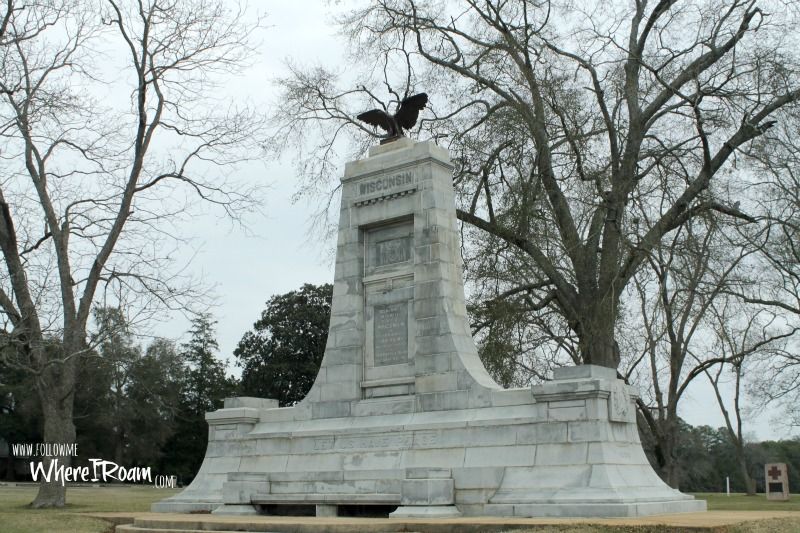 This is a replica of the prison walls, complete with an entry gate and sentry tower.

The prison was built on land with water running through it, but the guards lived at the top of the hill where the water flowed clean, and the thousands of prisoners lived inside the prison walls near the bottom of the hill.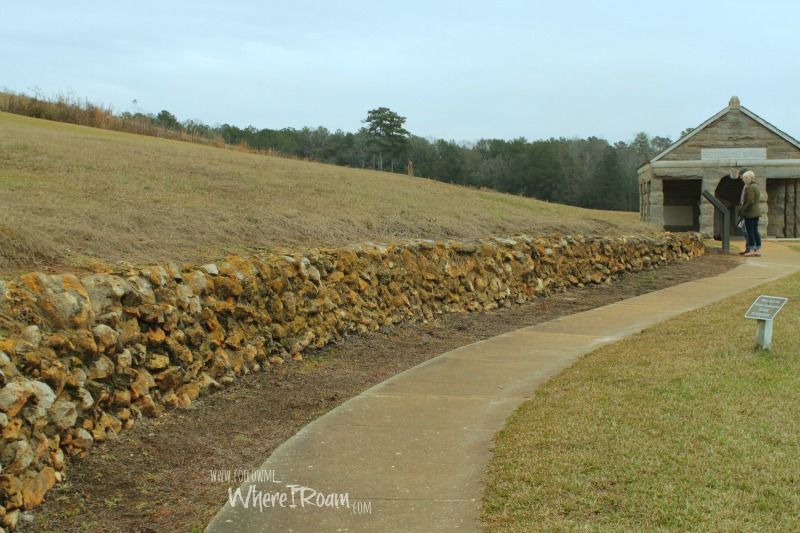 By the time the water flowed down to the captives, it was already contaminated with human waste and disease. Many otherwise healthy men died from exposure to the elements, unsanitary conditions, and lack of clean drinking water.

Then, a miracle occurred: a water source spontaneously bubbled clean water out of the ground for the prisoners to use and the water still flows from that source today. That's a God Job if I've ever seen one.

More views of the prison walls and gates. Those gates weigh a ton.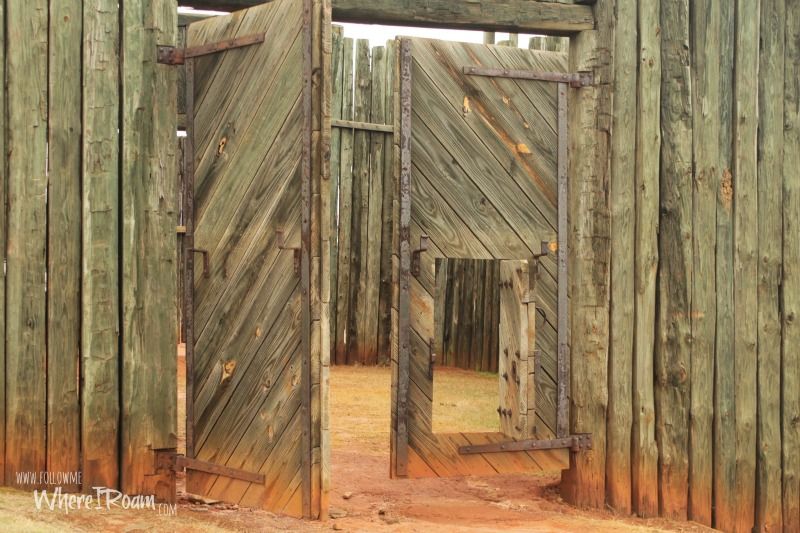 Interior and exterior gates, so no chance for escape.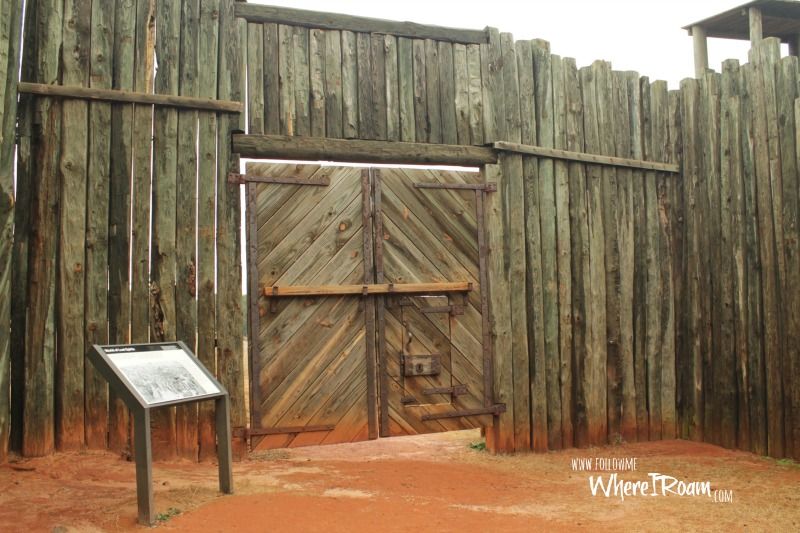 The imaginary wall within the wall. If a prisoner crossed over the "deadline" they would be shot and killed. The guards were known to throw bread inside the "dead zone" and the starving men, unable to control themselves, would run for it and get shot for sport.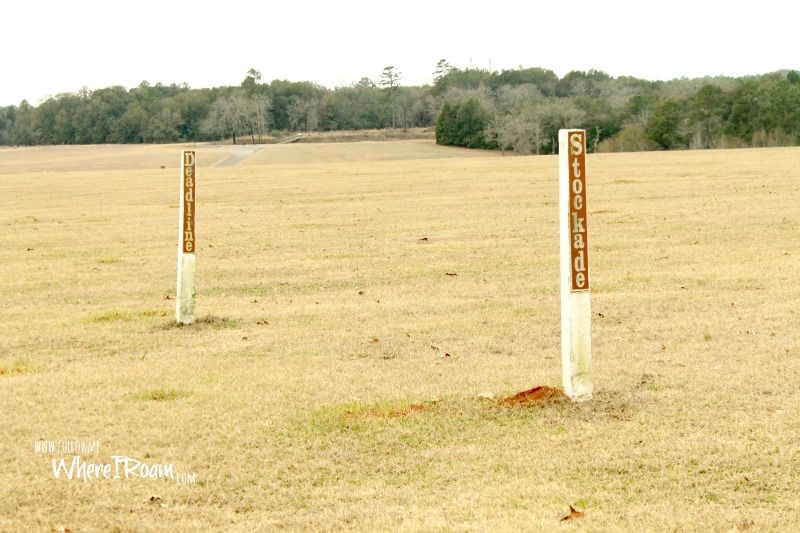 There were no buildings or structures inside the walls. The men would pitch "tents" in an attempt to protect themselves from the weather.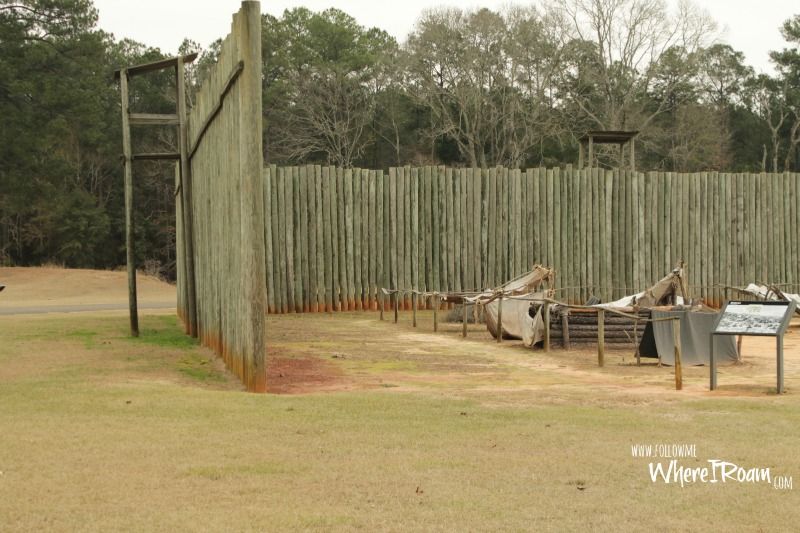 Imagine if this was all you had to protect yourself from snow or rain or sun or bugs.
Torture. Civil War style.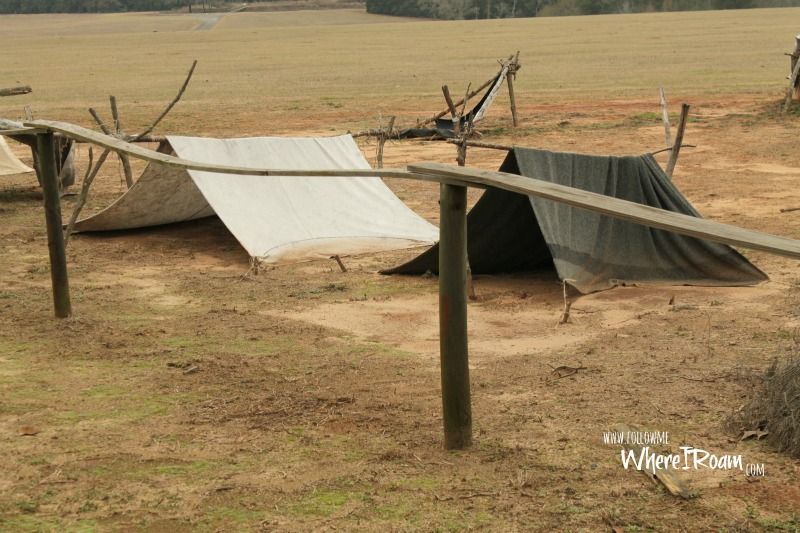 See more Andersonville posts [here].
Subscribe to Where I Roam by Email
Twitter || Facebook || Pinterest || Instagram