The Prisoner of War Museum covers the entire history of the POW phenomenon, and isn't limited to only what occurred at the Andersonville Prison Camp.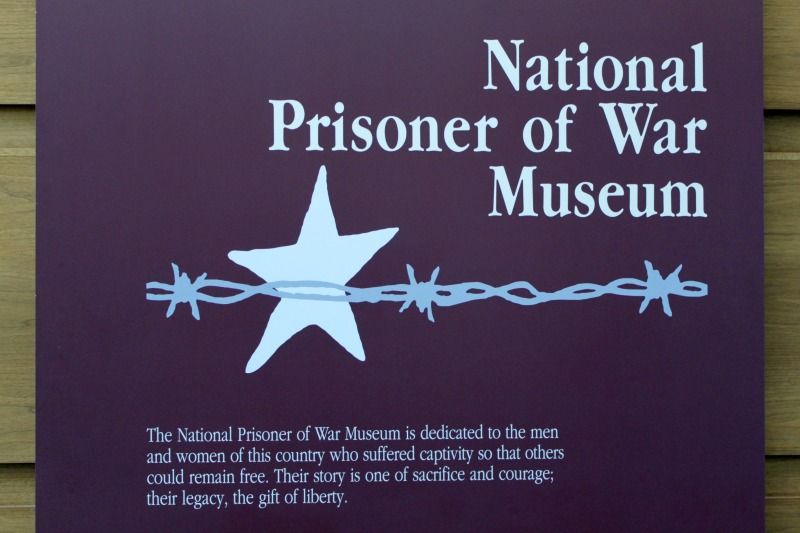 One of the most fascinating items I found was the diary display. Writing is a way to maintain psychological and emotional strength, so I wasn't surprised to see that for the POW's, journaling was forbidden.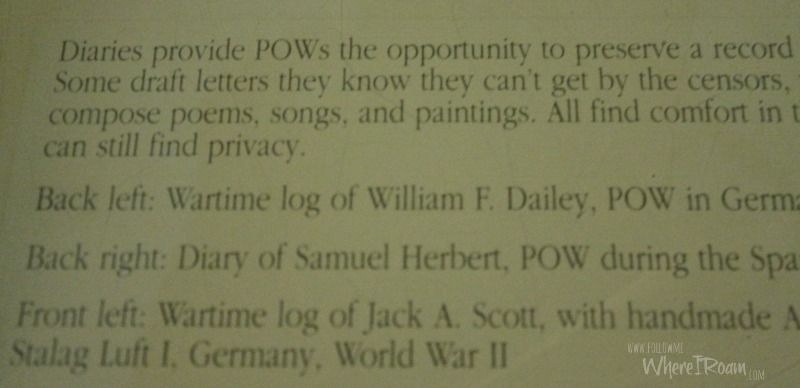 But human beings are resilient creatures, and they found a way…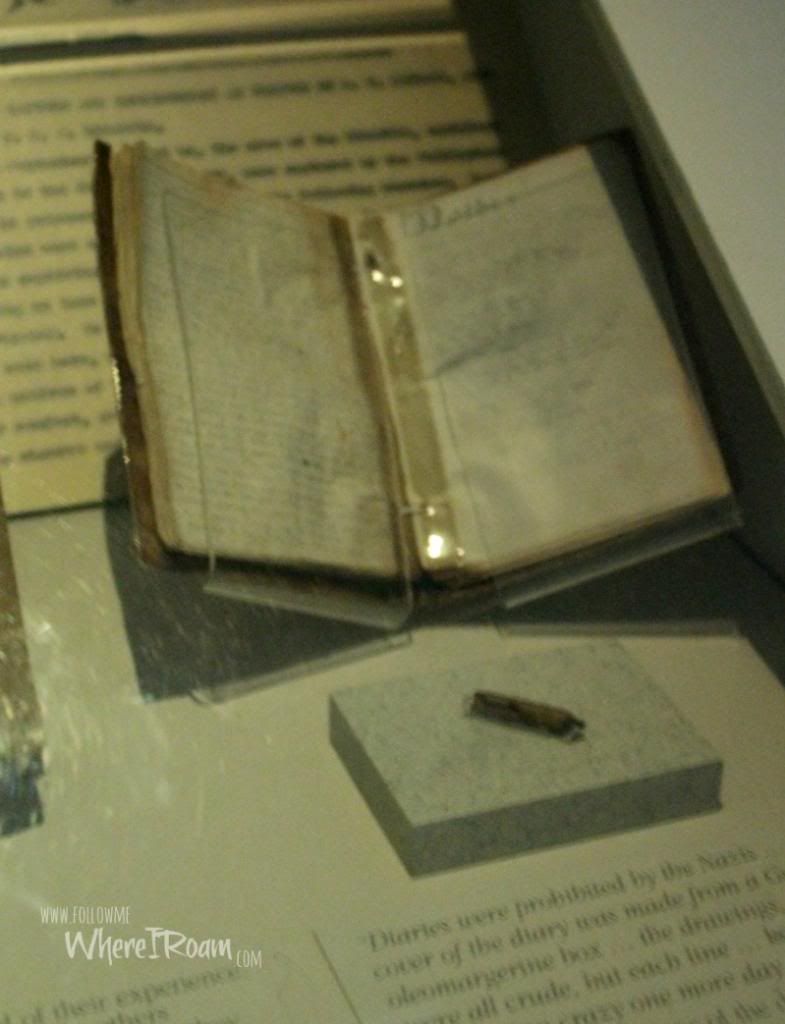 "Each line kept someone from going crazy one more day…"

Just beyond the red brick wall of this monument is the Andersonville Prison site.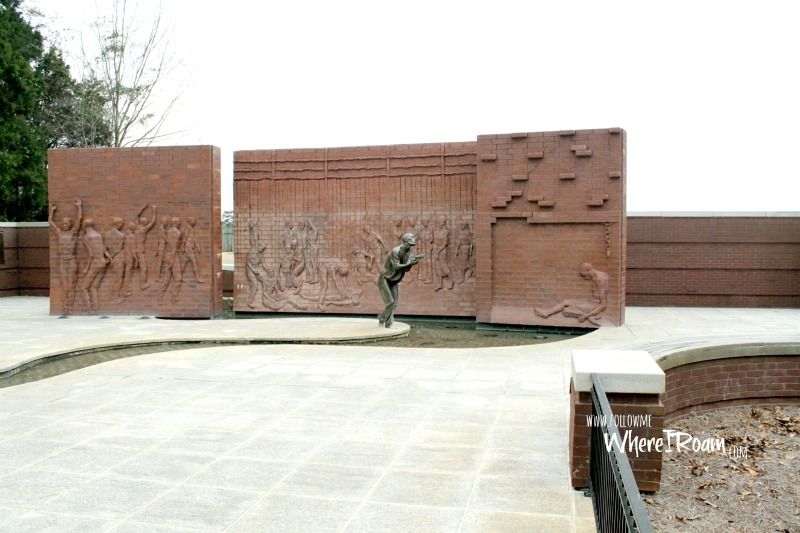 But first a look at the sculptures–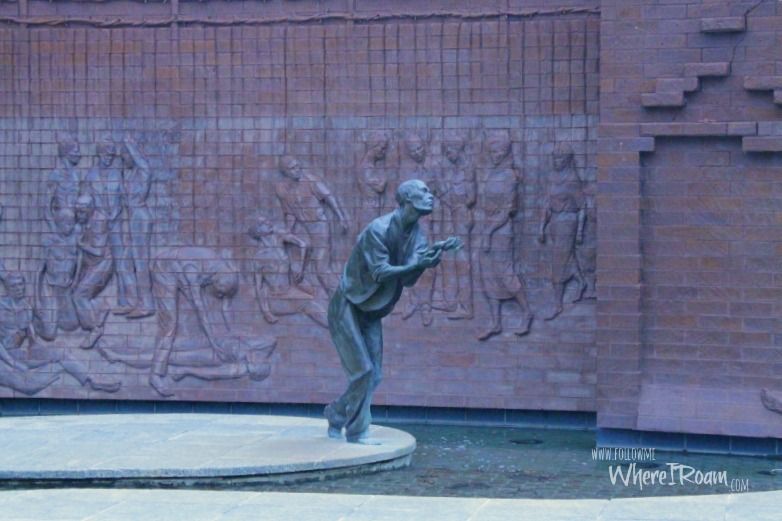 How this incredible sculpture was done using the brick, I just can't figure out… amazing.

And then, on the other side, the expanse of land where the prison camp was located.

It's been turned into a park, and many of the Union states have erected monuments in honor of the Union soldiers who were held here, and likely died here, during the Civil War.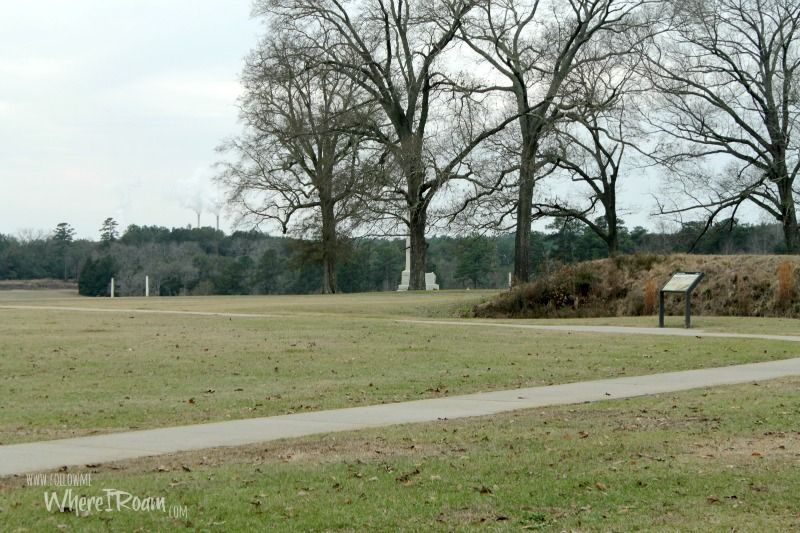 See more Andersonville posts [here].
Subscribe to Where I Roam by Email
Twitter || Facebook || Pinterest || Instagram