Logan's Pass is one of the few places in Glacier National Park where you are nearly guaranteed to see wildlife up close and personal.
It's one of the few trails where you can drive your car into the
alpine zone to catch the trail head, and then the shorter hike (3 miles round trip) makes the trail accessible to a wider range of visitors.
The animal photos are great because it's such a busy, popular trail, the animals have grown accustomed to the presence of humans and don't feel at all shy. In fact, they seldom feel compelled to move out of the way.
It kinda looks like a petting zoo.
With really steep sides.
And no fences.
In fact, we have always found ourselves sharing the trail with mountain goats, big horn sheep, and marmots for sure!
I just love taking animal photos. It's such a treat.
Unlike a landscape that tends to stay put, your subject has free will and a mind of their own so it's a special pleasure when you hit the shutter button and get rewarded with an extra cute animal shot.
Look maaaa…where my horns will come in!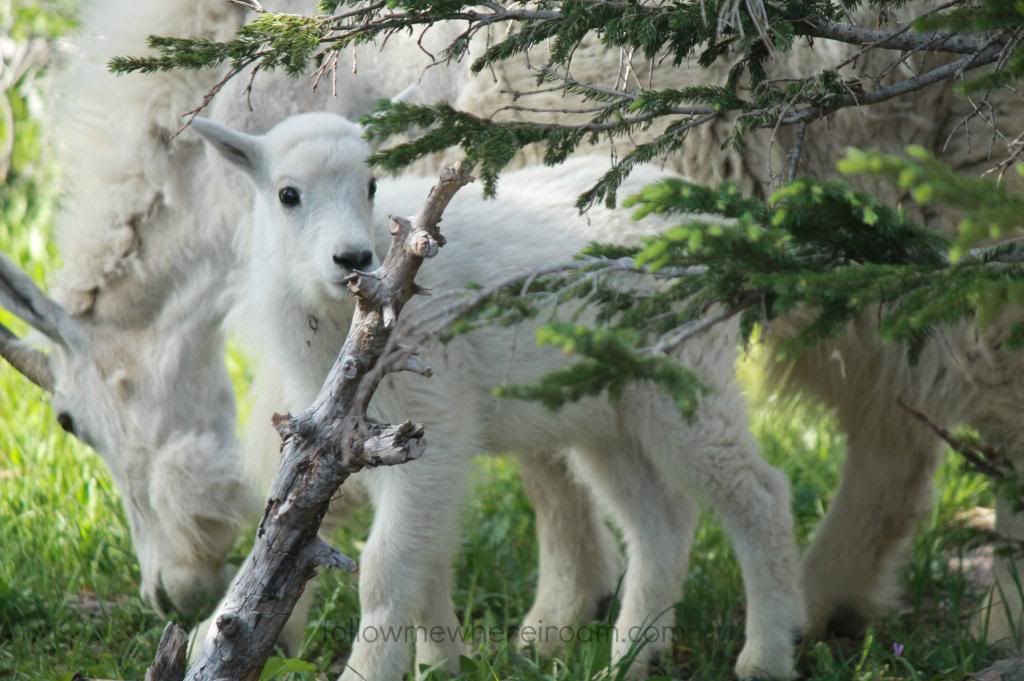 Oversized guinea pig? No! It's a marmot! Last year, I'd never seen one before.

Two marmots sitting on a rock, s-u-n-n-i-n-g.
First comes love
Then comes marriage
Then comes…well, you know the rest.
They're rodents after all.

Big horn sheep butting heads on the slope. At least I thought it was his head until I zoomed in on the photo. That's actually one sheep head butting the other sheep's ass.
I just report what I see. I never claimed to be an expert.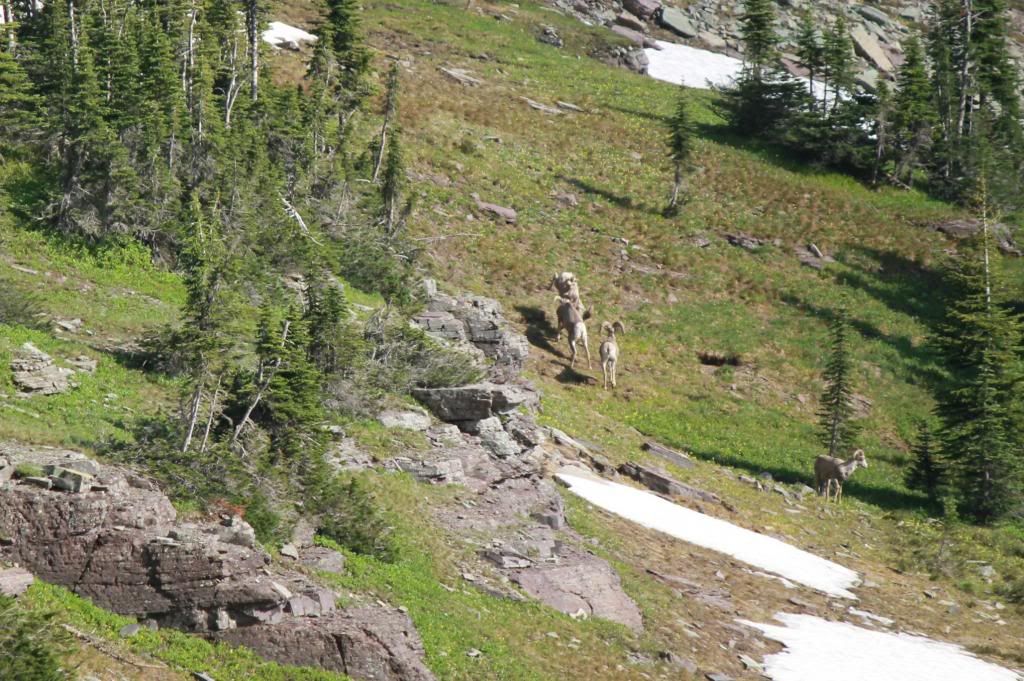 Mama goats and baby goats…

And one of the coolest photos of the trip! And officially my new header!

See more travel photos here: