Labor Day Weekend, September 2012:
We drove over to the beach house on Friday night and got there just as the sun was going down. I love the lingering twilight in the above photo and the silhouettes of the sea oats.
I still haven't mastered taking photos of the moon. The moon was so full and bright and beautiful that night; and I later learned that it was actually a
blue moon
and there wouldn't be another until 2015. So it was a special moon too.
Gorgeous sunset shots on the way back from Posey's.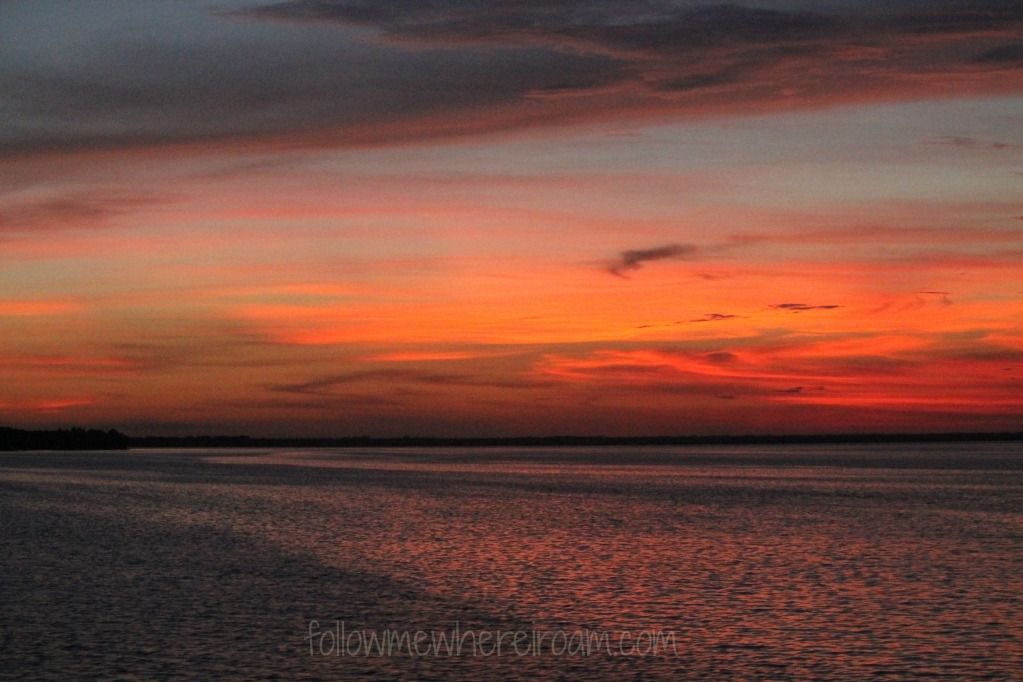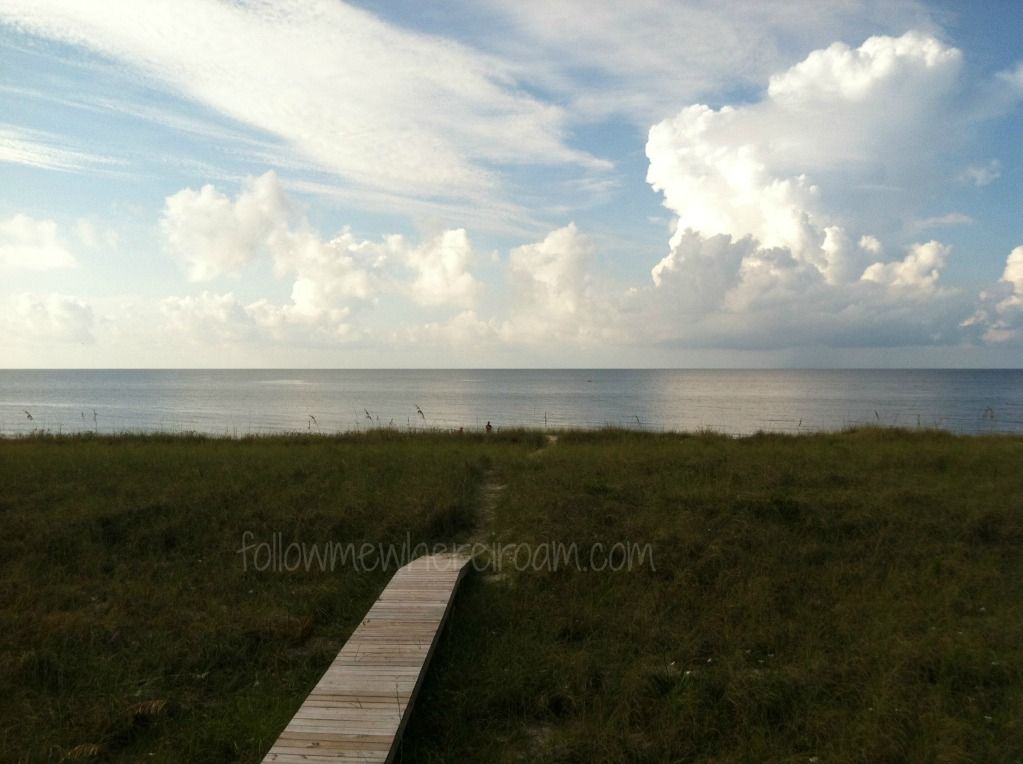 A shot of the boardwalk behind the house leading down to the beach on the morning we left.
And this poor dead crab who became our mascot. It started on Saturday morning when the kiddo found him, newly dead, on the beach. He brought him in the house and put him in bed with his sleeping teenaged girl cousin. Words cannot describe the shriek that came from her room when she woke up and found him there.
Afterwards, I'm not sure who propped his sad dead body on the deck railing, but that is where he stayed all weekend long. Unfortunately, that is where he remained even after I snapped this last minute photo as we were leaving.
I think we should have named him Carlos, with his hollow eyes and vacant stare.
Hasta la vista, Carlos.