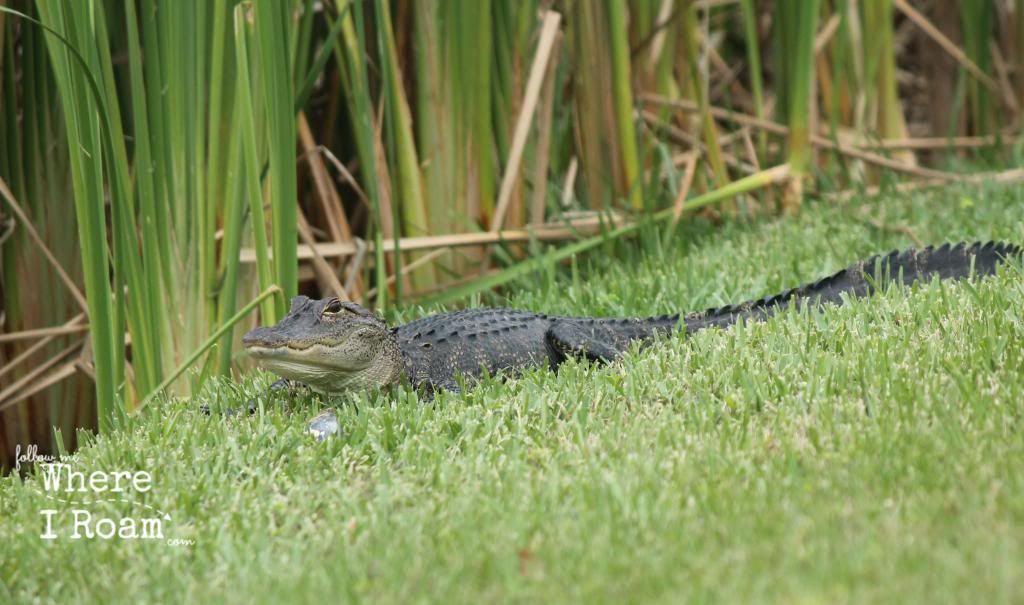 We found this three-footer sunbathing by the lake while we were out walking the dogs on Thanksgiving day near my mother-in-laws house in central Florida.
For the first time in about four years, we headed out of town for Thanksgiving. My mother-in-law hosted us and it was wonderful.
My son really wanted his picture taken with this alligator. He actually got a little too close and the alligator started growling at him so we abandoned that idea. But I was more than happy to get up close and personal with a telephoto lens.
Subscribe to Where I Roam by Email
Twitter || Facebook || Pinterest || Instagram || Portfolio
I'm a web / graphic designer and travel photographer offering stock photography and design tutorials for online creatives. Living in Florida, dreaming of Montana, I'm a Canon girl and PicMonkey fan. Thanks for stopping by!