Our big hike this summer had us back on the Iceberg Lake Trailhead in East Glacier and hiking approximately ten miles round trip to the Ptarmigan Tunnel. Since the Iceberg Lake and Ptarmigan Tunnel trails both share the same trailhead, the hike starting out feeling like deja vu, but once we passed Ptarmigan Falls and made the right hand turn onto the Ptarmigan Trail, we didn't feel that way any longer.
In fact, we started asking ourselves, "What the hell are we thinking?"
Ptarmigan Trail starts with an elevation climb of around 400 feet over 6/10 of a mile. Let me admit right now, making that climb is a lot of work for people who spend their lives at sea level.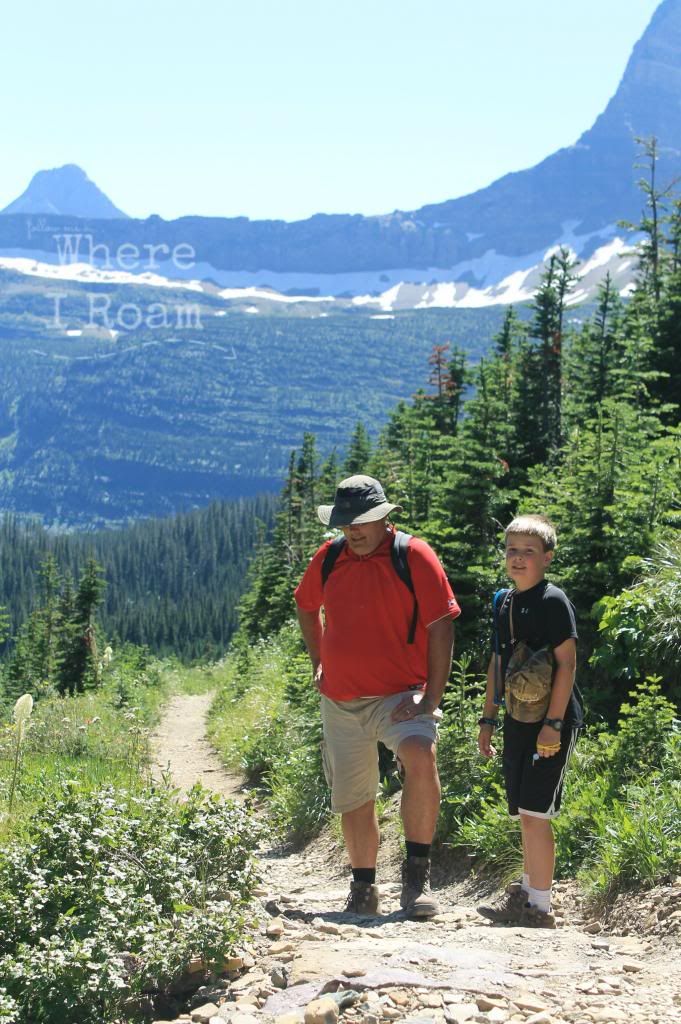 In addition to being physically taxing, the Ptarmigan trail is also far less traveled than the Iceberg Lake trail. The lack of other hikers and several blind bends in the trail had us singing, whistling, clapping and talking very loudly–just to make sure any furry creature big or small knew we were there.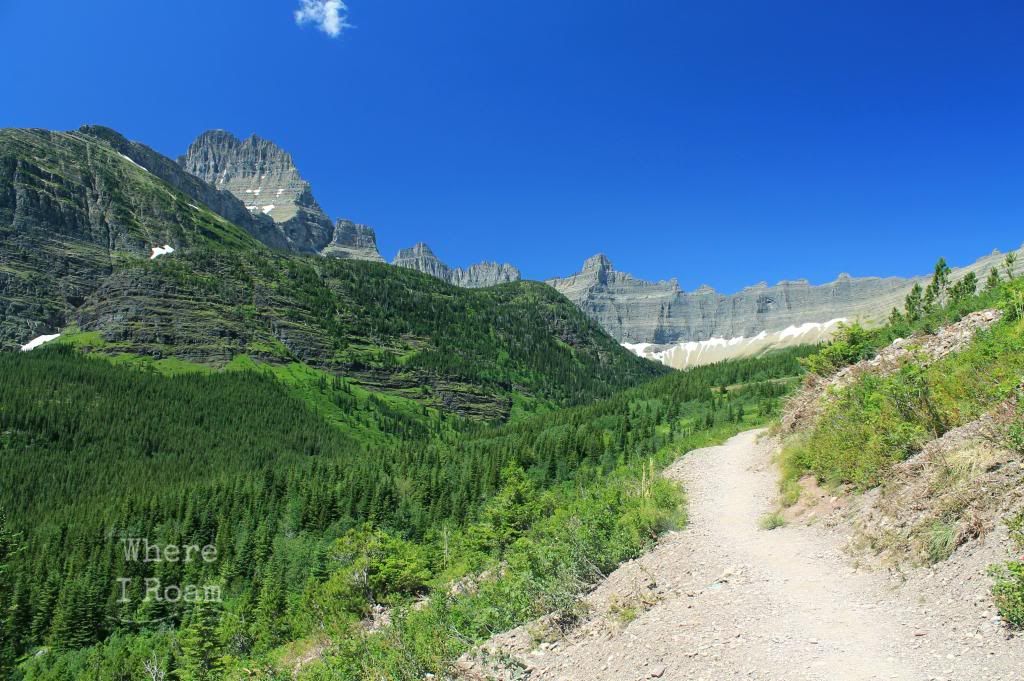 The elevation continued to climb, taking us through some densely wooded areas, steep-sided stretches of trail, and really beautiful views.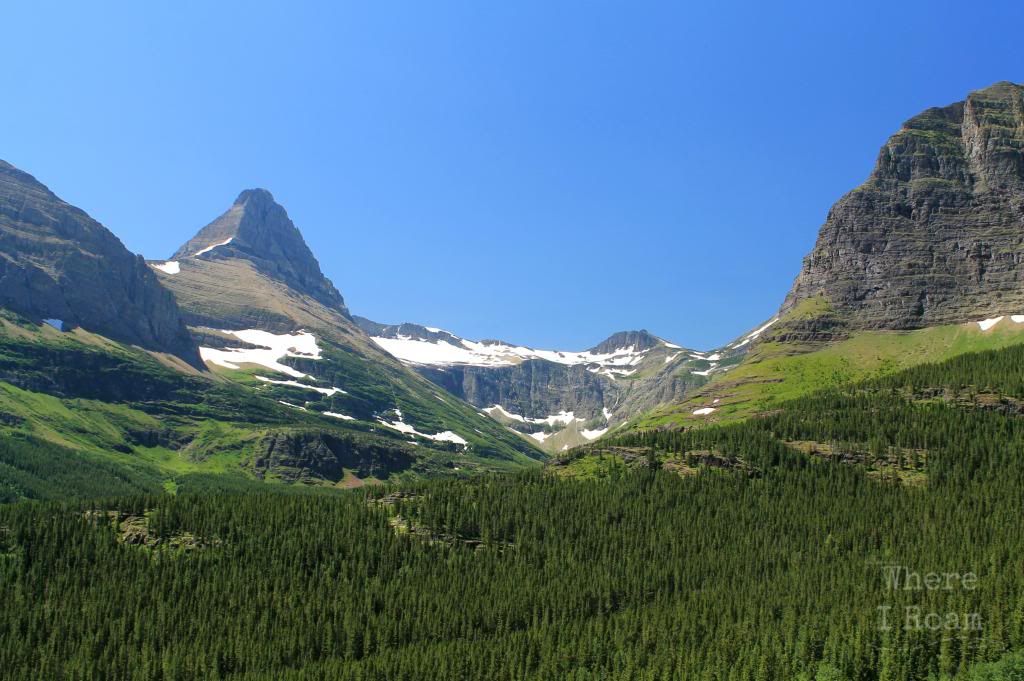 After an already long hike on an especially hot day for East Glacier, we asked some other hikers how much further it was until we reached the Ptarmigan Tunnel. They told us that once the trail clears the trees, we would be able to look ahead and see the switchbacks leading up the mountain to the tunnel above.
Yep. That's what we saw…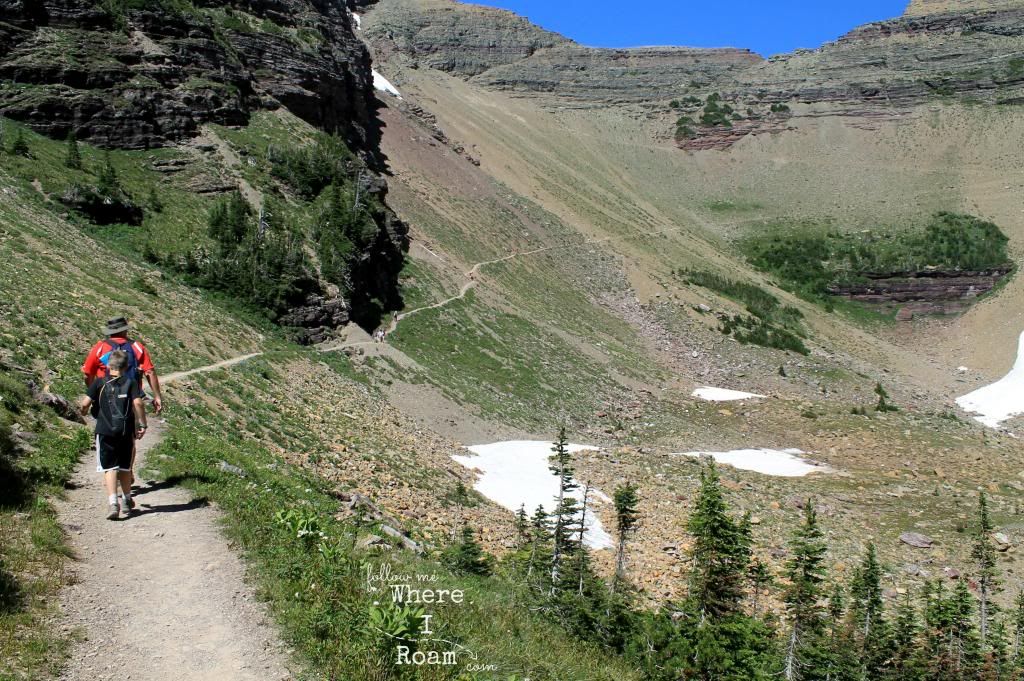 From that vantage point, we could clearly see the next 1.5 miles of our hike.
And it was going to be a doozey!

We did get a gorgeous view of Ptarmigan Lake from the switchback section of the trail. The bright aqua color of the water from the glacial flour was rivaled only by the intensity of the blue, cloudless sky.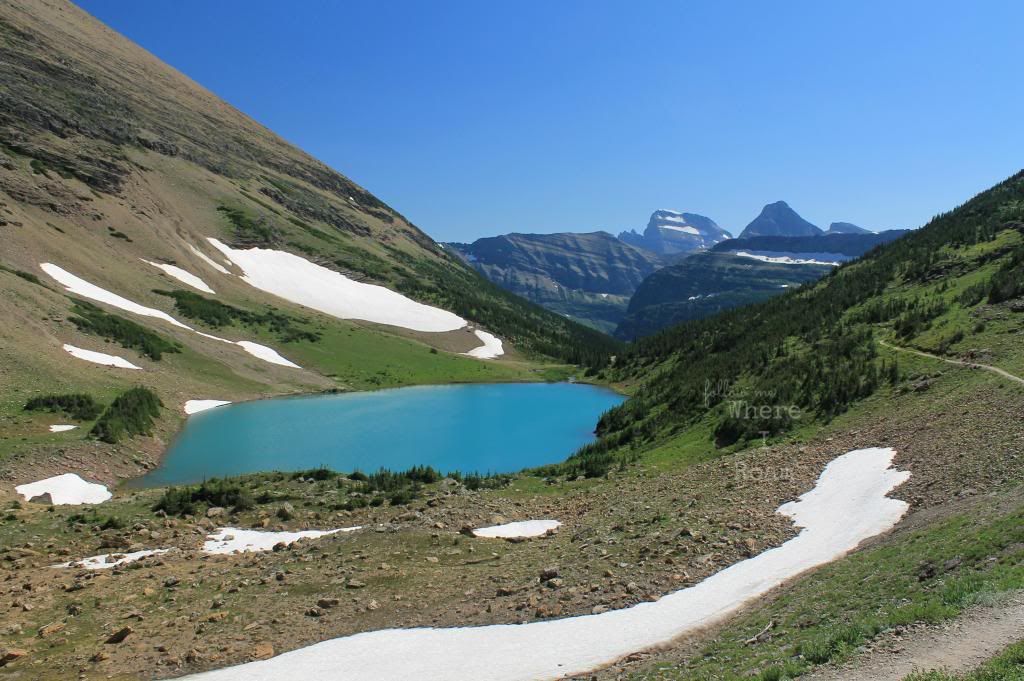 Unexpectedly, the grandeur of this place created a feeling of vertigo. The sides of the trail were very, very steep and very high up. Although it was a wide-enough foot path to walk comfortably, that dizzy feeling persisted and especially affected the kiddo.
He stopped on the trail and refused to go any further.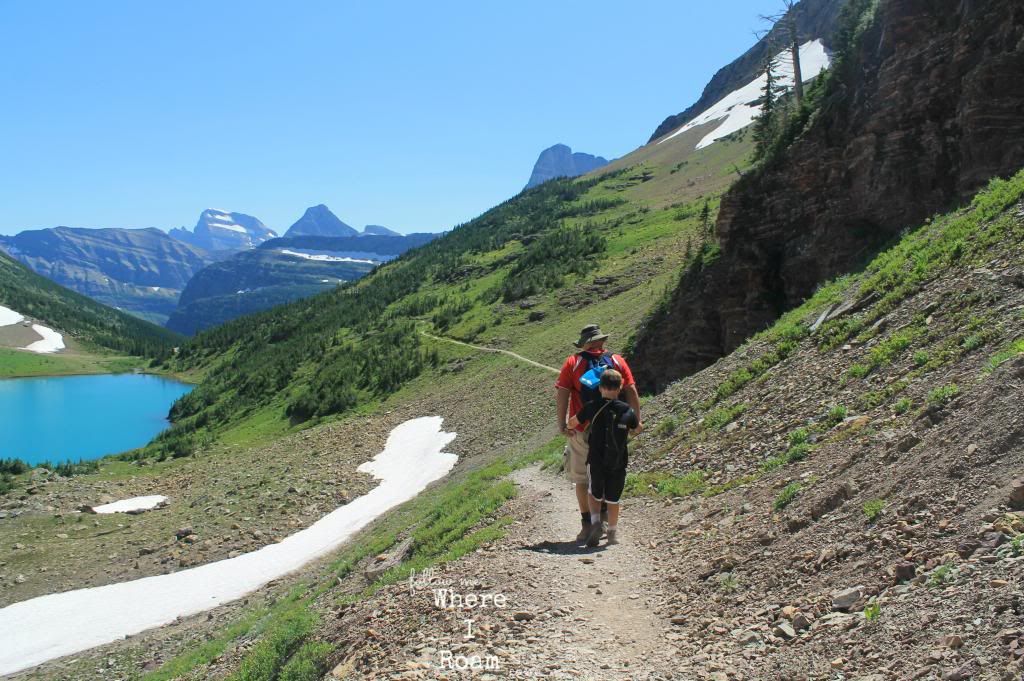 Dad actually had fingernail marks in his hands by the time they made it back to a lower portion of the trail.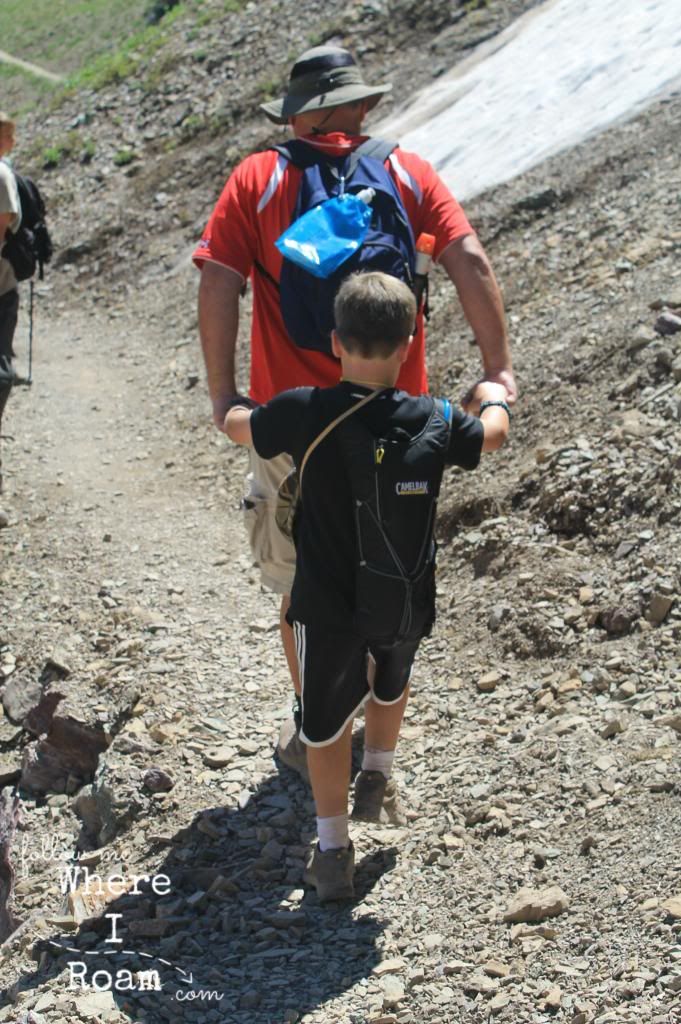 It was a good idea to turn around when we did.
It would have been nice to see the tunnel, but we got to stick our feet in the lake instead.
Being dizzy while that high up is never a good idea.

We'll catch the tunnel next time.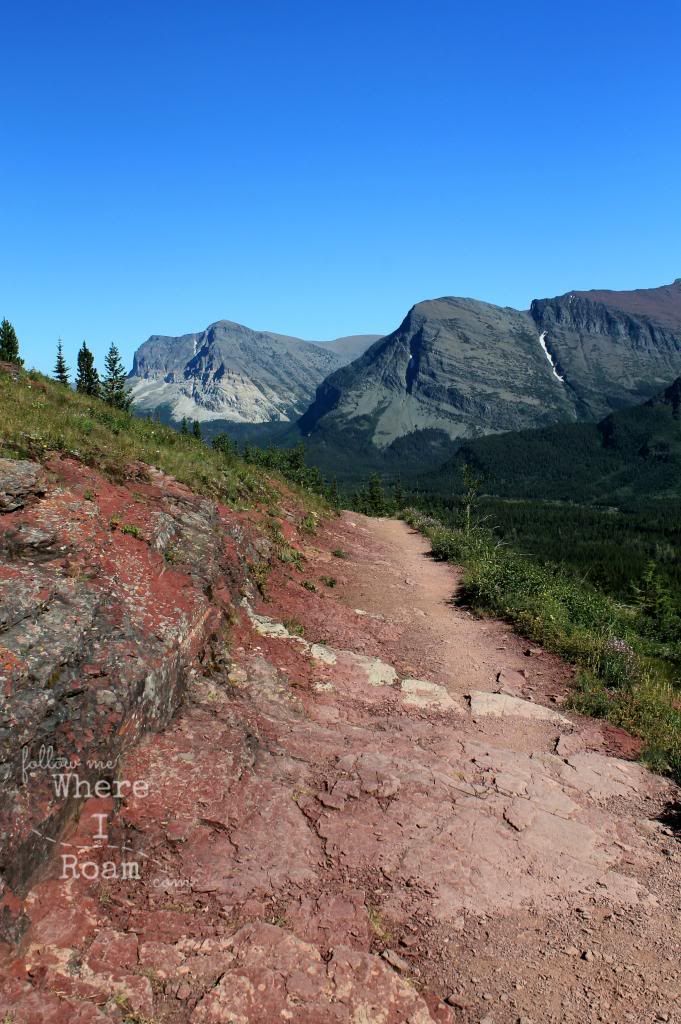 Check out more family-friendly trail hikes in Glacier National Park:
Subscribe to Where I Roam by Email
Follow here: Twitter || Facebook || Pinterest || Instagram || Portfolio