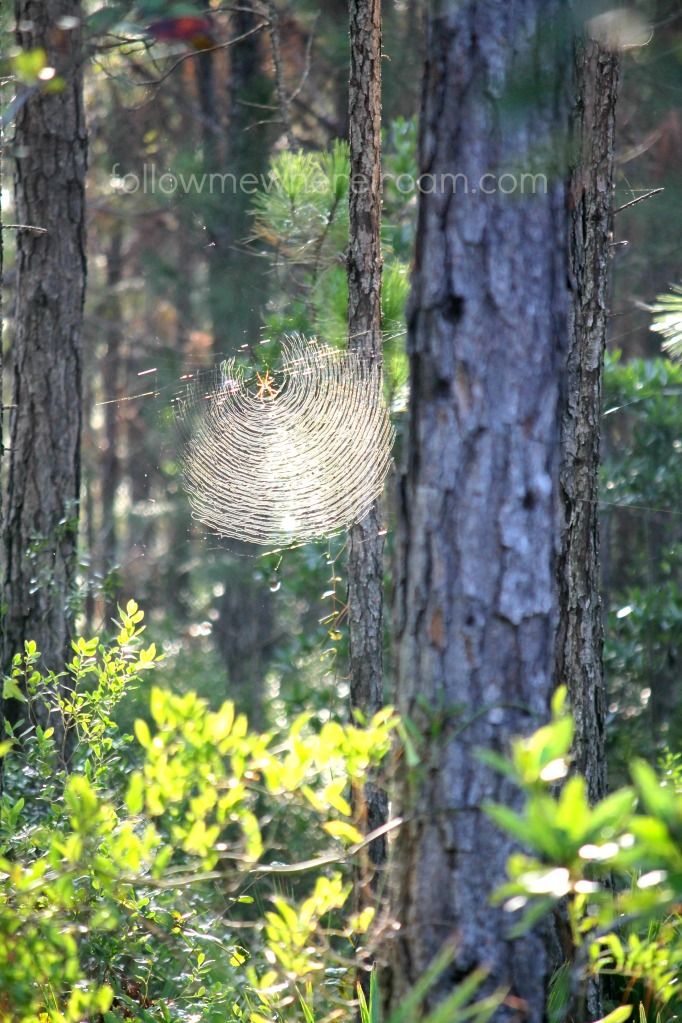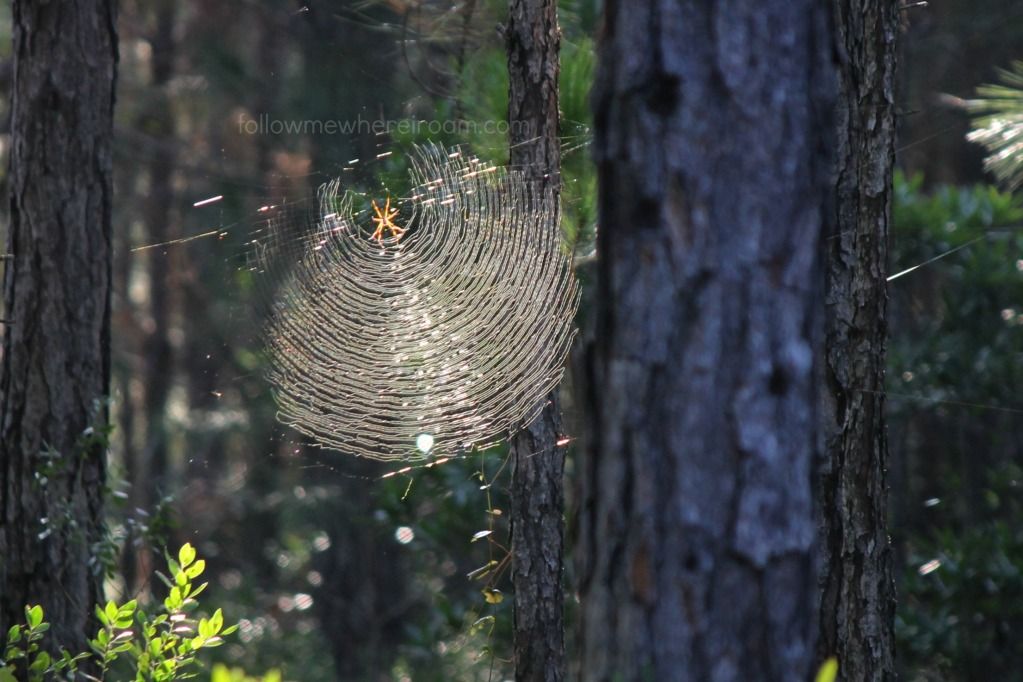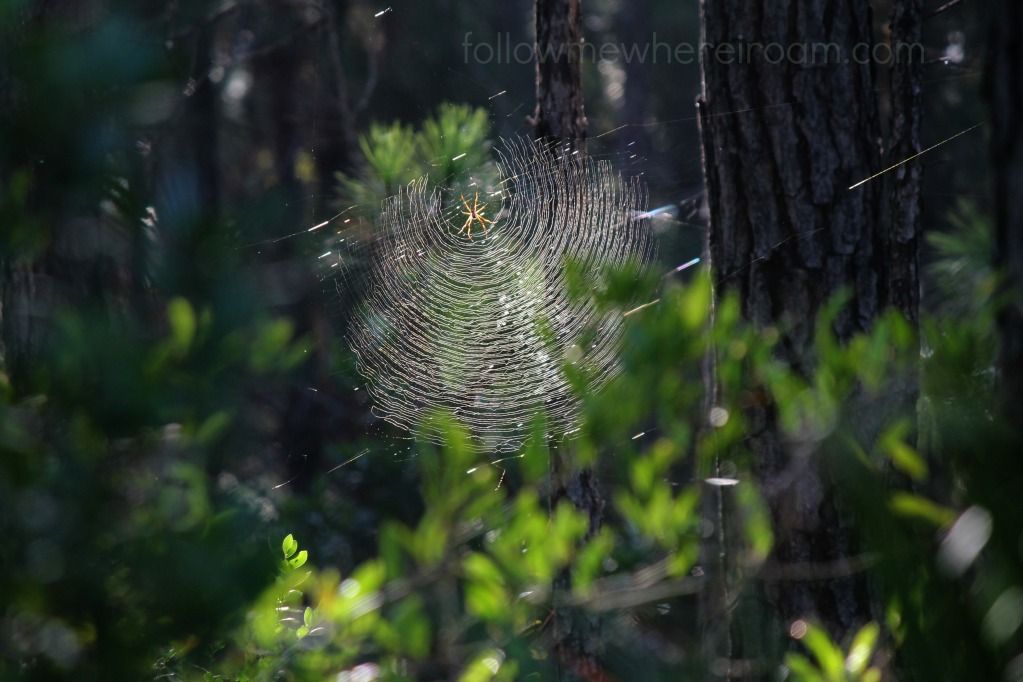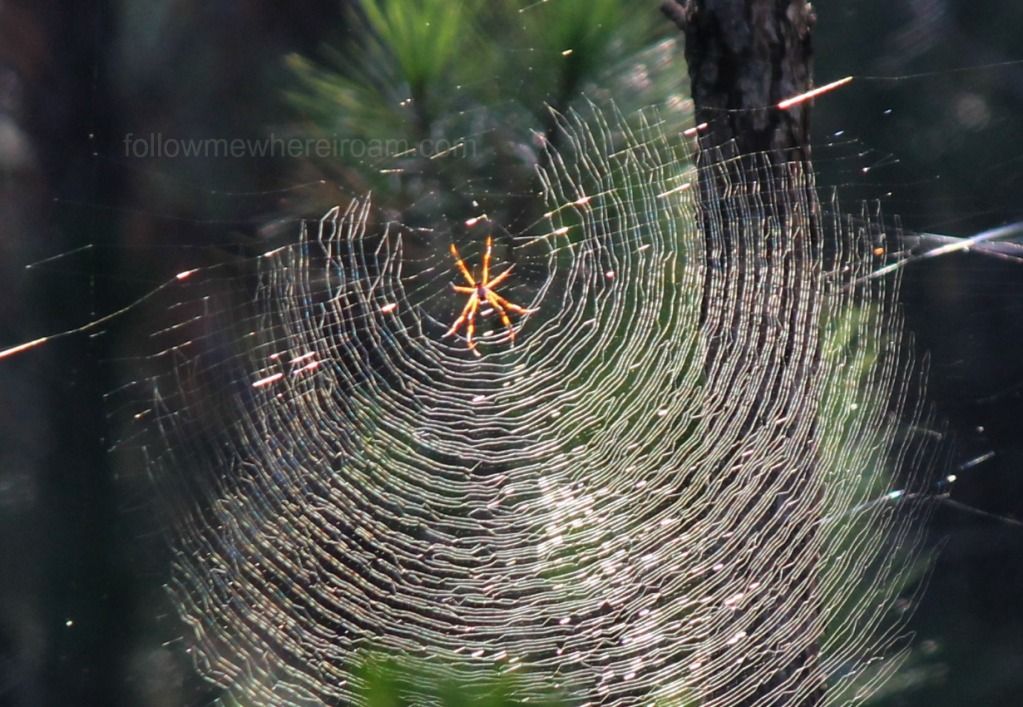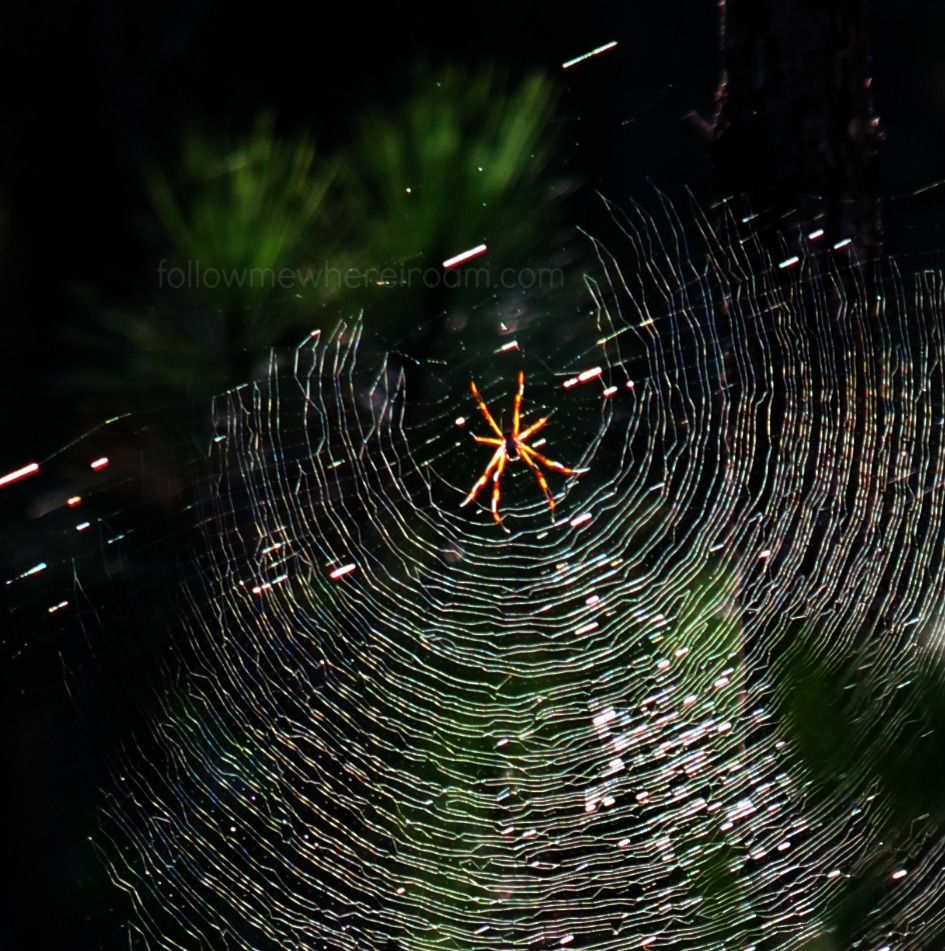 "Oh what a tangled web we weave, when first we practise to deceive!" ~Sir Walter Scott
I love that quote, and I couldn't help but snap photos of this enormous Golden Orb Weaver Spider web in the woods behind our house a couple of mornings ago. The sun was rising, the light hitting it just right, so that I could see every strand in his (or her) web. The perfect symmetry of nature, right? A spider is a spider. He's not pretending to be anything else, just being what he is, and his web isn't tangled one bit.
He's got things figured out.